Looking for help with your finances? If you want to receive impartial advice, you might want to consider choosing an independent financial adviser. This article features a list of independent financial advisers around Australia, as well as some factors you might like to consider before engaging one.
The coronavirus pandemic has increased demand for financial advice. According to Adviser Ratings, many financial advisers have "never been busier" due to the impact COVID-19 has had on asset values and employment. Australians have reportedly been turning to advisers for advice on areas such as cash-flow and whether they should withdraw super early.
The uptick in demand comes as many advisers continue to exit the industry, perhaps in part due to the additional scrutiny the industry has undergone following the Banking Royal Commission and its aftermath.
If you're looking for a financial adviser who is not affiliated with any product provider and who doesn't receive commissions for selling particular products, then you might want to consider an independent financial adviser.
---
---
---
What is an independent financial adviser?
Financial advisers can only legally describe themselves as being 'independent' if they do not receive any commissions (unless rebated in full to their clients), volume-based payments (i.e. payments based on how much business they send to a financial product issuer) or other gifts or benefits from a financial product issuer, and operate without any conflicts of interest. These requirements are set out in the Corporations Act. Due to these rules, a relatively small number of financial advisers in Australia are considered 'independent'.
All financial advisers must have an Australian Financial Services (AFS) licence from the Australian Securities and Investments Commission (ASIC). Following the Royal Commission, financial advisers are also now required to meet some additional professional standards. This includes having an approved bachelor's degree as a minimum, sitting an exam set by the Financial Adviser Standards and Ethics Authority (FASEA) and complying with a Code of Ethics that requires them to, for example, act in the best interests of clients and avoid conflicts of interest.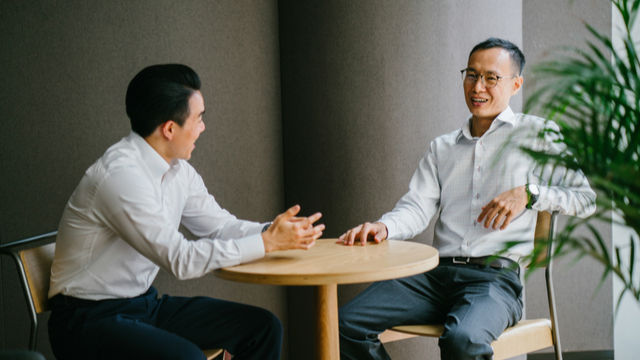 Independent financial advisers can also choose to become members of the Profession of Independent Financial Advisers (PIFA), if they meet certain criteria.
To be a Practising Member, PIFA says that advisers must meet three criteria. Specifically, they must not:
Have any ownership links or affiliations with product manufacturers
Receive any commissions or incentive payments from product manufacturers
Receive any asset-based fees (fees based on the total value of assets in a client's portfolio).
To be an Associate Member, PIFA says you must be a financial planner who complies with the legal definition of independence, or who is "actively transitioning their practice to become independent".
What does a financial adviser do?
A financial adviser, or financial planner, is someone who can help you set your financial goals and make a plan to help you achieve these goals. Financial advisers can typically provide advice on areas such as investing, superannuation, retirement planning, estate planning, risk management and insurance. Some financial advisers may also be licensed to offer tax advice. Advice can range from one-off advice on a single question, to more comprehensive advice or ongoing advice.
How much does a financial adviser cost?
The cost of receiving financial advice can vary depending on the fee structure the financial adviser uses and the type and complexity of the advice. According to Moneysmart, financial advisers may charge fixed fees, percentage-based fees (such as asset-based fees or investment management fees) and/or they may earn commissions.
According to the Financial Planning Association (FPA), many financial planners offer a complimentary introductory meeting. During this meeting you can make sure you are comfortable with the financial adviser and their experience. After that, the FPA says there will typically be an initial fee to cover identifying your needs, developing a strategy and implementing the recommendations. There could also be administration and ongoing fees for regular reviews of your plan.
Due to restrictions under the Corporations Act, independent financial advisers cannot receive commissions or volume-based payments. Additionally, if an adviser is a Practising Member of PIFA, they cannot charge asset-based fees based on the size of your investing portfolio.
Potential benefits of using an independent financial adviser
For some people, a benefit of choosing an independent financial adviser specifically may be the reassurance that the advice given should be impartial and not based on sales incentives.
There are also a number of potential benefits to using a financial adviser in general. For example, they could help you:
Identify short-, medium- and long-term goals
Create practical strategies to achieve these goals
Feel more in control of your finances
Develop an investment plan
Protect your assets
Plan for retirement
A financial adviser may be particularly useful during big life events, such as if you are buying a home, starting a family, are made redundant, inheriting money or approaching retirement.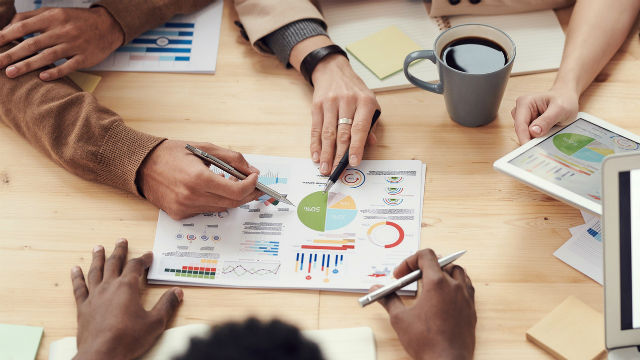 Potential disadvantages of using an independent financial adviser
One potential disadvantage of using an independent financial adviser is their relative scarcity. At the time of writing, there are fewer than 70 independent financial advisers in Australia who are members of PIFA. This may mean you need to travel a long distance for a consultation or have over-the-phone or online consultations in some cases. It could also mean fewer advisers to shop around based on fees and other factors.
Not every situation will necessarily call for a financial adviser, so you might want to think about what kind of financial help you need before committing to an adviser. For example, if you're after financial information rather than advice, it might be useful to talk to your bank, super fund, insurer or other financial institution. The Canstar website is also a source of general financial information that could help you in some situations.
If you need help with debt or other money problems, you may be better-suited to seeing a financial counsellor. Financial counselling is a free, independent and confidential service. You can speak to a financial counsellor by calling the National Debt Helpline on 1800 007 007.
List of independent financial advisers in Australia
The list below displays PIFA Practising Members and Associate Members across Australia, sorted by city and suburb, according to the PIFA website at the time of writing.