Looking for help with your finances? Some people who want to receive impartial advice choose to use an independent financial adviser. This article features a list of 'independent' financial advisers around Australia as well as some factors you might like to consider before engaging one.
According to the 2018 Financial Advice Report by Investment Trends, trust in financial advisers has hit an all-time low. The report says that this may be due in part to the dishonest behaviour uncovered by the banking royal commission. According to the report, more than 40% of Australians do not believe the financial services and banking industry has met its obligations to them. Similarly, many submissions made by the general public to the royal commission voiced the concern that financial advisers are only recommending particular in-house or commissioned products. This concern is longstanding – back in 2009, the Australian Securities and Investments Commission (ASIC) stated that many financial advisers act as a "sales force" and "a product pipeline" for financial product manufacturers.
Despite this, there is still significant demand for financial advice. According to the report, in the next two years it's estimated that over two million Australians will engage the help of a financial adviser. If you're looking for an adviser who is not affiliated with any product provider and who doesn't receive commissions for selling particular products, it might be worth considering an independent financial adviser.
What is an independent financial adviser?
A financial adviser is a person or authorised representative of an organisation licensed by ASIC to provide financial advice on areas such as investing, superannuation, retirement planning, estate planning, risk management and insurance. They can also be called financial planners.
Legislation came into effect on 1 January 2019 imposing restrictions on who can be called a 'financial planner' and 'financial adviser'. Financial advisers or planners are now required to hold a relevant bachelor or higher degree, pass an exam, complete a year of work and training, and meet continuing professional development requirements. From 1 January 2020 providers will also have to comply with a code of ethics.
In order for a financial adviser to be classified as 'independent', they must meet certain additional criteria set out by the Corporations Act. Specifically, they – and anyone on whose behalf they provide advice – cannot receive any commissions (unless they rebate them in full to their clients), volume-based payments (i.e. payments based on how much business they send to a financial product issuer) or other gifts or benefits for recommending particular financial products. They must also operate without any conflicts of interest in most circumstances. Due to these requirements, only a very small number of financial advisers in Australia are considered 'independent'.
What does a financial adviser do?
The job of a financial adviser is to help you identify and reach your financial goals. A financial adviser will typically take into account your personal circumstances to make sure these goals are realistic and achievable and provide recommendations to help you achieve them.
Advice can range from one-off advice, such as how to consolidate your super, to more comprehensive advice like setting up an investment plan or ongoing advice which may involve regular reviews with your financial adviser.

How much does a financial adviser cost?
Before you engage a financial adviser, it could be helpful to understand how they will be paid as it varies depending on the provider. Payment schemes can include commissions, asset-based fees, fee-for-service and performance percentage fees. Due to restrictions under the Corporations Act, independent financial advisers are likely to charge on a fee-for-service or fixed-fee basis.
These fees mean you pay for an agreed service or for a certain amount of the adviser's time. Additionally, if an adviser is a member of the Profession of Independent Financial Advisers ('PIFA'), formally IFAAA, they won't be able to receive asset-based fees, or in other words, they won't be able to charge fees that are based on the size of your investment portfolio.
The exact cost of financial advice may vary depending on the services provided and the complexity of the advice. In some instances, your first meeting with a financial adviser may be free. During this meeting you will discuss your needs and it is likely your adviser will explain how they charge and give you an estimate of the cost of advice. If you choose to proceed, your adviser should prepare a Statement of Advice formally outlining their advice. You will typically be billed for the cost of preparing this statement and may also be charged an execution fee. If you choose to receive ongoing advice, this will involve ongoing fees. Find out more about some of the different types of fees and costs that may be involved here.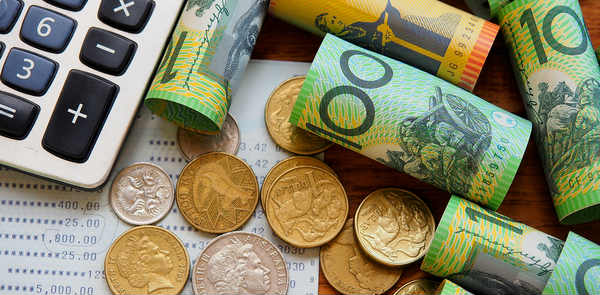 What are the potential benefits of using an independent financial adviser?
There are a number of potential benefits to using a financial adviser. For example, they could help you:
Identify short, medium and long-term goals
Create practical strategies to achieve these goals
Feel more in control of your finances
Develop an investment plan
Protect your assets
Plan for retirement
A financial adviser may be particularly useful during big life events, such as if you are buying a home, starting a family, being made redundant, inheriting money or approaching retirement.
For some people, a benefit of choosing an independent financial adviser specifically may be the reassurance that the advice given should be impartial and not based on sales incentives.
What are the potential disadvantages of using an independent financial adviser?
A potential disadvantage of engaging a financial adviser is the cost. In some instances, an independent financial adviser can also be a more expensive option than receiving advice from an adviser who isn't classified as independent. As previously noted, it is important to understand their costs and what you are paying for upfront. Not every situation will necessarily call for a financial adviser. You might want to think about what kind of financial help you need before committing to an adviser. For example, if you're after financial information rather than advice, it might be useful to talk to your bank or super fund, or to look online at ASIC's MoneySmart website. The Canstar website is also a source of financial information that could help you in some situations.
One potential disadvantage of using an independent financial adviser is their relative scarcity. At the time of writing, there are less than 70 independent financial advisers in Australia who are members of PIFA. This may mean you need to travel a long distance for a consultation or have over the phone or online consultations in some cases.
List of independent financial advisers in Australia
The list below displays PIFA Practising Members and Associate Members across Australia, sorted by city and state.
According to PIFA, to be a practising member, financial advisers must comply with the Corporations Act (including its definition of independence) and must meet the following three criteria:
No ownership links or affiliations with product manufacturers
No commissions or incentive payments from product manufacturers
No asset-based fees
To be an Associate Member, PIFA says you must be a financial planner who complies with the legal definition of independence or is actively transitioning their practice to become independent.
How to find a financial adviser based on your needs
If you are looking for an independent financial adviser, the list above may help you find an adviser who practices without incentives or conflicts (as verified by PIFA). But there are other potential avenues for finding financial advisers across Australia. For example, the Financial Planning Association of Australia (FPA) operates a 'Find a planner' service, while the Association of Financial Advisers (AFA) has a similar tool available which allows consumers to find advisers in their area. The AFA's tool allows consumers to narrow down a search to advisers it says are 'non institutionally aligned.' Bear in mind that the advisers available via these tools may not be classified as 'independent' by the PIFA.
Before using any adviser's services, ASIC's MoneySmart recommends that consumers check their qualifications, employment status, affiliations, disciplinary history and other relevant details using the 'Financial adviser register'.
MoneySmart recommends asking your adviser plenty of questions upfront about their qualifications, experience, the types of products they can offer advice on and how they get paid. They also offer guidance on what to do if you have an issue with your chosen adviser down the road.
Main image Source: crazystocker (Shutterstock).
---
Thanks for visiting Canstar, Australia's biggest financial comparison site*