Robert M C Brown AM shares his thoughts on the key issues to consider when choosing a financial adviser.
Robert M C Brown's Opinion
Developing a financial plan to build and improve your future can be a rewarding activity. Many people are willing, able and may even welcome the opportunity to undertake this task themselves.
Others prefer to engage with a licensed financial adviser to offer guidance through the decision-making process.
If you're inclined to seek the services of an adviser, here are some tips so you don't end up spending your hard-earned money on unnecessary or poor advice.
The key point is to understand how financial advisers earn a living. The remuneration of many advisers includes incentives to sell products, often in the form of commissions, asset fees (explained below), bonuses and profit shares.
This is not to suggest that the financial advice industry is full of dishonest people, any more so than the wider community. It isn't. But there are advisers in the industry whose interests may not be fully aligned with their clients' best interests due to the influence of conflicts of interest.
Several attempts have been made by governments to reform the financial advice industry so as to remove these conflicts of interest. The latest is a compulsory Code of Ethics which includes a standard prohibiting advisers from acting with a conflict.
While the Code became law on 1 January 2020, there is not yet universal acceptance by the industry about its meaning and consequences for the practices and behaviour of advisers, especially with respect to conflicts. It's to be hoped that these uncertainties will be resolved sooner rather than later, in the interests of consumers.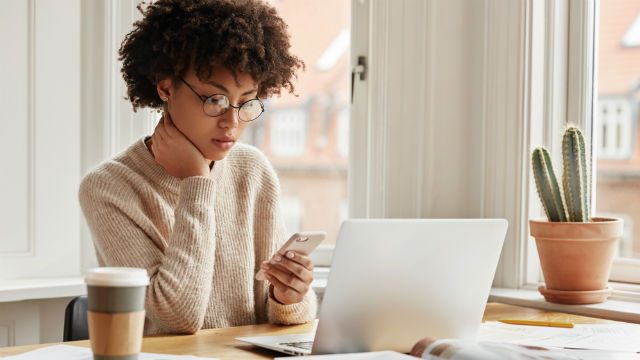 Key issues to consider
In the meantime, here are some issues for you to consider to give you the best chance of receiving 'value for money' advice that's in your best interests.
1. Licence to advise
Make sure that the adviser you are considering either holds an Australian Financial Services Licence (or is an authorised representative of a person who does). You can check this and find out other important information about the person, including academic qualifications, employment history and disciplinary issues in the Financial Advisers Register maintained by the Australian Securities and Investments Commission.
2. Qualifications
Tertiary educational qualifications for financial advisers are now mandatory. They are being phased in over a period of years, but don't assume that a well-qualified financial adviser is necessarily going to act in your best interests. Education is just that. It doesn't necessarily mean that a person is honest and ethical.
3. Remuneration
You should be aware, due to the uncertainty described above, that when you consult a financial adviser, incentives and 'conflicts of interest' may influence the adviser's advice.
Details of any commissions, asset fees, charges and methods by which the adviser is remunerated should be shown in the adviser's legal disclosure document called the Financial Services Guide (FSG). You should make sure that you receive a copy of this as it's the basis of your commercial relationship with the person or organisation offering financial advice.
You should also be aware that many financial advisers charge an asset fee on your investments instead of a conventional commission. An asset fee is a percentage paid by a client out of investments, rather than a percentage paid by an institution to an adviser. Some advisers call an asset fee a 'fee for service'. This can be misleading as it may cause people to believe that it's not conflicted.
Here's an example of how asset fees may lead to advice that's not in your best interests.
A client inherits $100,000 and consults a financial adviser who charges asset fees at the rate of 2%. The client seeks advice on whether to pay off a mortgage or invest in a financial product recommended by the adviser. The adviser recommends investment of the inheritance in a product from which an asset fee of $2,000 can be deducted, rather than reducing debt on which nothing can be earned.
Clearly, in this example, the financial adviser has a conflict of interest because unless an asset fee is charged, the adviser earns nothing.
Other types of incentives that may lead to poor outcomes for clients include bonuses, profit shares and commissions on life insurance, mortgage broking and direct property sales. This is why it's so important that you understand how an adviser is paid before you enter a professional relationship with one.
Choosing an adviser
There is a growing number of financial advisers who have no ownership, licensing or remuneration-based conflict of interest. They only charge genuine 'fees for service' calculated on an hourly rate or a flat or fixed fee. There are no percentages, ever.
Unlike many advisers in the industry who claim to be independent but continue to receive asset fees (which are arguably commissions by another name), these advisers are truly independent.
This is the kind of financial adviser that most clients should appoint. By appointing such an adviser, clients have the best chance of receiving advice that provides value for money, can be trusted to be free of any forms of conflict and is in their best interests.
Consider interviewing several advisers before you make the final choice. Ask the advisers to put their offers to you in writing. That's both their professional obligation to you and in their interests and yours, lest there be a misunderstanding, especially about fees and the scope of work.
One of the most important points to clarify is the 'fit' between you and the adviser. That is, does the adviser offer the services you require?
It's imperative that your needs are discussed, agreed and costed in principle prior to the selection of an adviser. Most advisers will offer an initial discussion free-of-charge (or for a small amount) in order to have that conversation.
The bottom line
It's important to be realistic, sceptical and to take your time. Make a point of understanding the costs, conflicts and services that are being offered. And understand the costs in dollars, not just in percentages which can often sound misleadingly low.
Finally, you should also be aware that just because an adviser has no conflicts of interest doesn't mean the adviser is technically brilliant and will always give the best advice. However, it does mean that the financial advice on offer is much more likely to be given in your best interests.
Surely it's worth going to the trouble of finding an adviser like that. In the long run, you can be assured it will be worth the effort.
Cover image source: Monkey Business Images (Shutterstock)
---
About Robert M C Brown
Robert M C Brown AM is a chartered accountant, Chair of the Australian Defence Force Financial Services Consumer Centre, a director of Ecstra Foundation Limited and a member of the Australian Securities and Investments Commission Consumer Advisory Panel.