Are you thinking about seeing a financial adviser? Here's how much it could cost you.
Whether you're looking to strengthen your financial position post-pandemic or want to achieve goals such as home ownership, a financial adviser could help you create a plan to get there.
However, for many Australians, one of the big barriers to getting financial advice is the cost. In 2019, ASIC research found that 41% of Australians intended to get financial advice in the future. Despite this, 35% of respondents said one reason they did not or might not get advice was because they thought it was too expensive.
How much does a financial adviser cost?
The cost of seeing a financial planner can range from $2,500 to $3,500 to set up a plan, and then about $3,000 to $3,500 annually if you have an ongoing relationship with the planner, according to the Financial Planning Association (FPA).
Dante De Gori, CEO of the FPA, noted that while this is a good guide, the cost can differ depending on your financial situation and what exactly you are asking the financial planner to do for you.
"It really does come down to complexity," Mr De Gori told Canstar.
The cost may also vary depending on how the adviser charges fees.
How do financial advisers charge fees?
Financial advisers most commonly charge fixed fees. This involves charging a set price for a particular service. For example, some advisers may charge an initial fixed fee to identify your needs and develop a plan, then an ongoing fixed fee for advice provided on a regular basis beyond that.
According to Adviser Ratings, the proportion of advisers charging fixed fees increased from 50% in 2018 to 69% in 2019. A further 24% of advisers take a hybrid approach, charging a mix of fixed fees and asset-based fees.
Asset-based fees are based on a percentage of the total value of the assets in your portfolio. For example, this could be an annual fee of 1% of your assets. Only 7% of advisers charged purely asset-based fees, Adviser Ratings found in its research.
Advisers may also charge an investment management fee. ASIC's Moneysmart defines this as an additional percentage fee based on the performance of your investments, usually measured by an agreed benchmark. Some advisers may also charge hourly rates, although this is not as common.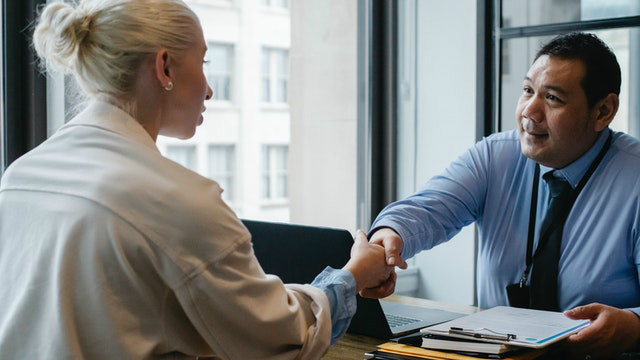 Mr De Gori said it's important to "shop around" as not every financial planning business or planner will operate in the same way.
It's also worth noting that commissions – payments from product issuers to financial advisers who sell their products – have been banned on most new investment products (including super) since 1 July 2013. From 1 January 2021, grandfathered commissions will also be banned (ongoing commissions from products bought before 1 July 2013). Financial advisers can still receive commissions on life insurance, but these are capped at 60% of the premium upfront in the first year of the policy, and 20% ongoing each year after that.

Are financial planning fees tax-deductible in Australia?
Generally speaking, you may claim a tax deduction on fees paid for investment advice. However, this is provided the costs are related to advice which leads to or is directly associated with a specific investment which produces assessable income (e.g. dividends from an investment).
The Australian Taxation Office has indicated that the following fees are not tax-deductible:
General financial advice
Preparing a financial plan
Initial investment advice
Upfront fees
Accumulated superannuation (the ongoing fee is not tax-deductible if the advice relates to the client and not the super fund)
Advice regarding non-assessable pension income
How can I find a financial adviser?
If you are looking for a financial adviser, a good starting point can be to speak to friends and family who have seen an adviser and hear about their experiences.
You can also search for an adviser through professional organisations such as the FPA, the Profession of Independent Financial Advisers (if you are looking for an adviser who has been classified as independent) and the Association of Financial Advisers.
It's important to check that any adviser you're considering is registered with ASIC and has a current licence, as well as the appropriate qualifications.
"You may need to speak to two or three financial planners to find one that will understand what you are after and is at a price point you can afford," Mr De Gori said.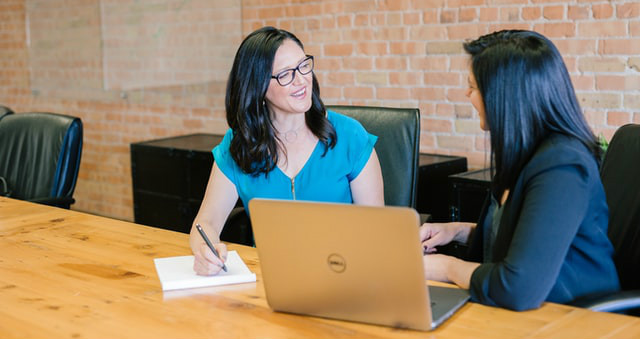 In terms of getting good value, Mr De Gori said the FPA averages were good starting points for working out how much a financial adviser may charge in fixed fees.
In addition to cost, he said it's also valuable to find a financial planner who talks to you in a way that is easy to understand (rather than speaking in finance jargon) and can give advice that relates specifically to what you are trying to achieve.
"That's what financial planning is supposed to be about – it's about your personal situation, goals, desires and dreams."
How else can I get financial advice?
If seeing a financial adviser is not affordable for you at the moment, there are some alternative options you can consider. One option is to speak to your super fund.
Mr De Gori said most super funds offer a cost-effective way to get advice from a qualified professional.
"Especially if you are just looking for advice on your super, such as consolidating your super [into one account], investment choices, contribution strategies and insurance needs inside of super."
You may be able to get simple advice relating to your super account that's covered for by the fees you already pay to your fund, but there may be a separate fee to receive more comprehensive advice.
There are also different ways you may be able to pay for advice. As well as paying directly out of your own pocket, Mr De Gori said you may be able to pay through a percentage of your investments, or from your super if you are receiving advice relating to your super account.
If you are in financial distress, you may want to speak to a financial counsellor rather than a planner. Financial counsellors are professionals in counselling and debt crisis management and can offer free, confidential and independent advice. You can speak to a financial counsellor by calling the National Debt Helpline on 1800 007 007.
---
If you're comparing Superannuation funds, the comparison table below displays some of the products currently available on Canstar's database for Australians aged 30-39 with a balance of up to $55,000, sorted by Star Rating (highest to lowest), followed by company name (alphabetical). Use Canstar's superannuation comparison selector to view a wider range of super funds.
Cover image source: Pressmaster (Shutterstock).