If you're interested in a personal loan that doesn't take your credit rating into account there are lenders you can consider, however we'd advise you to do your homework on the fees, interest rates, contract terms and risks that can apply before making a decision.
Types of personal loans with no credit check
There are a number of lenders that may approve you without a credit check. It is worth noting they may have stricter requirements including minimum income or employment requirements, as well as other important factors to consider. Here is a selection of some of the lenders you might consider.
1. Payday loans/cash loans with no credit check
Payday lenders, such as Nimble, have been put under the spotlight by ASIC in recent years, with the number of Australians relying on these loans increasing dramatically over the past decade. Payday loans, known formally as small amount loans, are unsecured, not provided by a deposit-taking institution (ADI), have a credit limit of $2,000 or less and a term between 16 days and one year. Borrowers can often take out one of these loans quickly and with no credit check.
The interest rate on a payday loan will generally be significantly higher than other personal loans. Plus, if you miss a repayment, you could be charged up to twice the amount loaned. These small amount loans can also include establishment fees of 20% of the loan amount and a monthly fee of 4%.
Payday loans are mainly geared towards repeat borrowers who find themselves having to take out another payday loan just to pay off the interest and repayments on another payday loan. Considering this risk of added debt, you should seriously consider the terms and conditions of a such a product before taking out a deal.
2. Secured personal loan with no credit check
A secured personal loan is a loan secured against something you own, such as your car or house, as a type of collateral insurance for the lender. Essentially, you're putting up something you own as security for the debt owed. If you were unable to meet your loan repayments, the lender could sell your asset instead. These types of loans may make it easier for people with bad credit to get a loan if the institution does not check credit history, but just because it's easier doesn't always mean it's the right option for you.
Compare Secured Personal Loans with Canstar
3. Unsecured personal loan with no credit check
Basically, in opposition to a secured loan, an unsecured personal loan means a financial institution agrees to lend you money without taking a form of security as collateral. But while some lenders may allow borrowers to apply without a credit check, the loan will still, of course, be subject to your capacity to pay. And because the risk of losing money in this instance is arguably higher for the lender, it means the interest rate you will be charged is usually higher.
Compare Unsecured Personal Loans with Canstar
If you're worried you are in any kind of financial trouble, just ask for help! Many utilities providers have a Financial Hardship Officer who can help you work something out. Plus, you can always seek free advice from a financial counsellor to help make sense of your current situation and advocate for you with regards to your debts. Check out Financial Counselling Australia for a full list of services available across Australia.
What are personal loans?
Personal loans are when you borrow a specific amount of money from a financial institution and then repay the debt with interest in equal payments over an agreed term. Borrowers can have the option to make extra repayments because every dollar you repay above the required amount shortens the life and overall cost of the loan.
A normal personal loan is quite different to a no credit check personal loan because they can be somewhat less risky and costly. They are also considered to be cheaper (on average) as an alternative to using a credit card, with the added benefit of giving borrowers the discipline of a repayment schedule.
If you are in the market for a personal loan, you might want to consider some of the key things to look out for when applying for a personal loan.
Comparing personal loans online can be easy with Canstar. The table below features snapshot of unsecured personal loans with links to providers' websites, valued at $5,000 paid over three years in NSW.

The products and Star Ratings displayed are based on a $5,000 loan paid over three years in NSW, sorted by the current advertised interest rate (lowest-highest), then by provider name (alphabetically). Read the Comparison Rate Warning.
What does a good credit rating look like?
The higher the credit rating or credit score, the better, because it will affect your access to better loan and credit card deals. The credit score bands are as follows:
Excellent: 833 – 1,200
Very Good: 726 – 832
Good: 622 – 725
Average: 510 – 621
Below Average: 0 – 509
How can you improve your credit rating?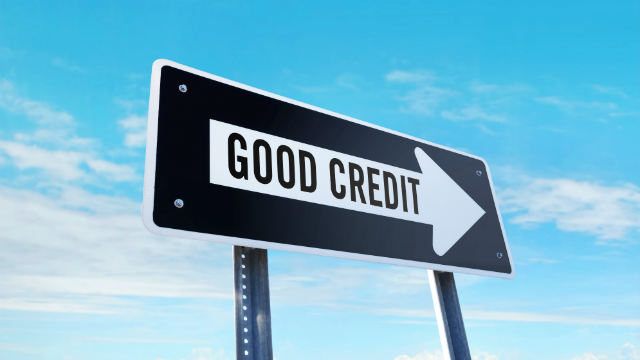 Your credit rating can be affected by a range of factors, including how often you apply for credit cards, the success of those applications and late payments or no payments. If you are concerned about your credit rating and how that will affect your ability to take out a personal loan, there are a few things you can do to help keep yourself from being flagged as a bad credit risk:
Create a budget for yourself – and stick to it. If you are consciously aware of how your money is spent and have a good plan in place, you might find yourself staying on track, keeping ahead of bills and saving some extra cash.
Pay things off on time. Nothing stains your record like a bunch of late payments, so be sure to pay those bills when they are due, or contact the institution to claim financial hardship and request a payment extension.
Pay your credit card balance in full each month. If this isn't something you can achieve, it might be a good idea to ditch the credit card altogether to avoid accruing interest and fees.
Seek out advice from a professional financial planner to help you get your money and spending in check.
Recently the 2017 Investment Trends Financial Advice Report revealed that 3 million Australians intend to turn to a financial planner for advice in the next two years – double the amount of 2013.
Try Canstar's Budget Planner Calculator