Looking to take control of your finances, but don't know where to start? Your phone could help, thanks to a number of budgeting and savings apps.
Saving money, tracking expenses and sticking to an allocated budget can be tough, and it takes time to build towards your goals. Thankfully, like just about anything nowadays, when it comes to budgeting, there's an app – or several hundred of them – for that. To help you sift through the near-endless budgeting and savings apps out there, we've compiled a list of seven that caught our interest.
Pocketbook
Pocketbook is a free Australian budgeting app. Once you have linked up your bank accounts, the app will automatically track your transactions to show you how much you are spending. It will also group your transactions into categories like groceries, transport and shopping, so you can see where you're spending your money.
Once you've seen a breakdown of your spending, you can then use the app to set yourself a budget for each type of spend. You can also let Pocketbook send you notifications when you're getting too close to your spend limits, and reminders when you have upcoming bills or recurring payments. You can also link up your super and investment accounts.
Summary: Pocketbook tracks your spending habits to help you figure out how much you're spending and where.
Potential pro: It's a free way to help you budget and manage your bills. This can be useful to see what you can cut back on and what you can be a little more relaxed about.
Potential con: Pocketbook allows you to sync a range of Australian bank accounts, including those of the big four. However, if you're with a smaller bank, it may not be supported. You can still add in your information manually, but you'll need to use the web version of the app to do so.
MoneyBrilliant
MoneyBrilliant is another budgeting app that allows you to track and categorise your transactions. MoneyBrilliant is focused on showing all of your assets and liabilities – such as bank accounts, credit cards, super, investments, properties, insurance and loans – so you can calculate your net worth and get a fuller picture of your finances. Through the app you can also create budgets, set up notifications for upcoming bills and access tools to help you save towards goals like owning a home or saving for retirement.
MoneyBrilliant offers a free 'Basic' plan, which gives users access to budgeting tools, spending reports and other tools. It also has a 'Plus' plan which costs $9.90 per month, or $99 per year. This gives users access to additional and more advanced tools, such as a tax deduction tool and a tool that allows you to compare your income and expenses to other people like you, based on various demographics.
Summary: MoneyBrilliant offers a comprehensive look at your finances.
Potential pro: The app is equipped with the spending breakdown feature of other apps like Pocketbook, while also giving you a fuller picture of your financial position.
Potential con: To get the full range of features, you'll need to pay for MoneyBrilliant's 'Plus' plan, which could be counterproductive if you're trying to be more budget-conscious.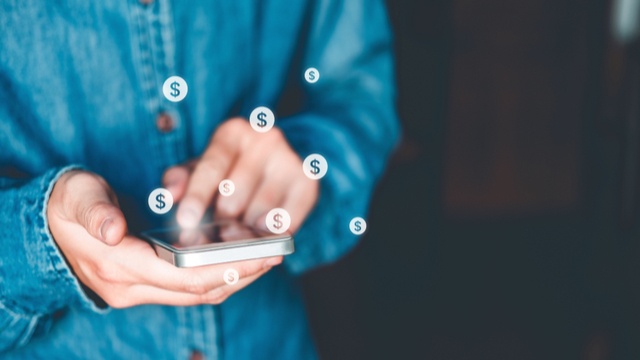 WiseList
WiseList is a free Australian app that lets you compare the price of items at Woolworths and Coles to show you which one is cheaper. You can also add items to your watchlist to get notified when they are on special. WiseList also offers a bill management feature that lets you know you when your bills are almost due.
Summary: WiseList compares the price of groceries to help you save.
Potential pro: The app gives you up-to-date grocery prices and you can see what deals are available.
Potential con: WiseList currently only compares Woolworths and Coles, so it won't be as useful if you normally shop at another store like IGA or Aldi.
Goodbudget
Goodbudget capitalises on an age-old budgeting method – the envelope system. In the past, this involved splitting up your cash into different physical envelopes, with each envelope representing a different purpose such as rent or mortgage repayments, and groceries or savings. Goodbudget says it takes this idea into the 21st century with its virtual budgeting program. Using the app, you can create virtual envelopes for your monthly bills and spending and are only allowed to spend out of the designated envelope.
Goodbudget has a free version, as well as a 'Plus' version, which costs from $8.49 monthly or $69.99 annually. This gives you access to some additional features such as unlimited envelopes and the ability to sync the app with more devices.
Summary: Through Goodbudget, you can allocate portions of your income towards specific purposes.
Potential pro: If you're looking for a simple way of saving money and budgeting for various expenses, Goodbudget might be worth a download.
Potential con: Unlike apps like Pocketbook and MoneyBrilliant, you can't sync Goodbudget to your bank account. However, this might be appealing if you aren't so keen on sharing your bank details.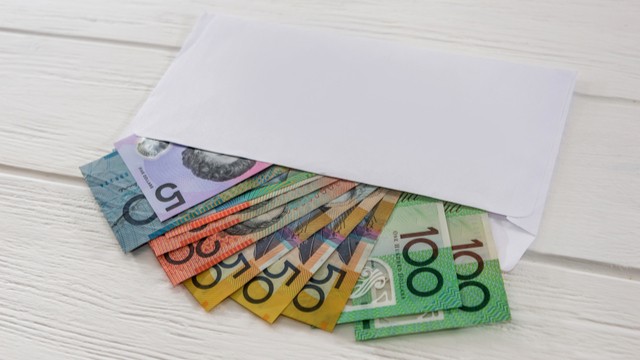 Splitwise
Splitwise is a bill-splitting app that could be useful if you have shared expenses – this could be anything from splitting bills with your housemates to dinner with friends. While not strictly designed for budgeting, Splitwise can give you an insight into how much money you're lending to people or how much you owe others.
Splitwise automatically splits all payments you enter between members of a group, while also tallying a total of who-owes-who what. Splitwise is free to download. However, there are in-app purchases if you want to access the app's 'pro features', which include no ads, currency conversion and the ability to save default splits.
Summary: Splitwise could help you keep track of shared expenses and ensure you don't forget about any money you've lent or borrowed.
Potential pro: It could be particularly useful for people who live in share houses or have regular shared expenses.
Potential con: To use the app with a group of people, it does require all users to download the app individually.
YNAB
You Need A Budget, or YNAB, is a popular American budgeting app that encourages you to take a proactive approach to your savings. One of YNAB's rules of budgeting is to 'give every dollar a job', also known as zero-based budgeting. Similar to Goodbudget, this involves dividing all of your income into various categories and setting strict spending limits for each category.
Features of the app include the ability to connect bank accounts, set and track goals and receive reports showing your progress. YNAB also offers a financial support team and a range of weekly online workshops. YNAB currently has a free 34-day trial. After this, the app costs $US11.99 per month or $US84 per year.
Summary: YNAB encourages you to think about how every dollar you earn will be spent and to prioritise and plan your spending.
Potential pro: YNAB encourages users to be intentional about how they use their money, and provides a number of resources to help them do this. It focuses on your future spending, rather than just tracking what you've already spent, for example.
Potential con: Unlike some of the other budgeting apps, YNAB does not come with a free version. While it does come with a free 34-day trial, after this time you will need to pay the full subscription amount.
Your bank's app?
Your bank's mobile app may also come with a budgeting tool that automatically tracks your spending for free. A lot of Australia's major banks have created apps and functions designed to help their customers save money. For example, some bank apps have 'round-up' features whereby purchases made with your transaction account are rounded up and the extra amount is shifted into a linked savings account.
If you're comparing bank accounts, you may be interested in seeing which savings and transaction accounts recently received a 5-Star Rating. You may also want to check out which providers won Canstar's Online and Mobile Banking Awards.
Please note that this is just a selection of budgeting apps available. There are other budgeting apps out there and we are not making recommendations about any particular platforms. It's important to do your own research before deciding if any of these kinds of apps are suitable for you. You may want to speak to your bank, for example, before downloading third-party apps that use your personal banking information, particularly your login details. If money is taken from your account due to a security issue or privacy breach related to a third-party app of this kind, your bank may hold you responsible for issues such as fraud. Financial protections and safeguards you may have otherwise received as a customer may be impacted based on the terms and conditions of agreements with relevant providers.
More apps to consider
There are apps out there for just about every purpose, and Canstar has compiled roundups for the following topics:
The comparison table below shows some of the Savings Accounts on Canstar's database for a regular saver in NSW with links to the providers' websites. The results shown are based on an investment of $100,000 in a personal savings account and are sorted by Star Rating (highest to lowest), then provider name (alphabetically). For more information and to confirm whether a particular product will be suitable for you, check upfront with your provider and read the Product Disclosure Statement before making a decision.
Cover image source: Andrey_Popov/Shutterstock.com