Like the sound of an extra $10,000 in your bank account this year? Here are five ways apps can help you rake in big bucks.
We could all do with extra cash, and the secret to beefing up your income can lie with your smartphone. There's no shortage of apps that let you score discounts on purchases, but we've found apps that let you earn real coin – often for very little effort.
Not all of these apps will see you rolling in cash instantly. The dollars can trickle in over time. Even so, with our conservative estimate of potential earnings, using apps across five different money-making strategies could see you pocket an extra $10,530 over the next 12 months. This estimate is based on the hypothetical scenarios outlined below but even if you make just half that amount, you'll still have an extra $5,000 in your hip pocket.
A quick note – the apps we've focused on may not be the biggest money-spinners. The common thread is transparency. Each app makes it clear how – and how much – you can earn. After all, there's not much point clogging your phone with apps only to discover too late that they're not going to bring home the bacon.
So, let's get started on how a handful of free apps could potentially see you $10,000 richer.
If you enjoy completing surveys
YouGov
How it works: YouGov surveys are often quoted in the media, and the results come from online polls covering a variety of topics from politics to products. The YouGov app lets your voice be heard while earning points for your opinions.
Points vary between surveys but you could typically earn up to 400 points for a 10-15 minute survey. Once you reach 5,000 points, you can redeem the equivalent of $SG25, which is about $A24.
Potential earnings: Not every survey will be open to everyone. Some may be specific to particular age groups, genders or lifestyles. That said, assuming you complete one 400-point survey each week, you could accumulate 20,800 points in a year, which is $100 in your account annually.
You might also like: Pureprofile, Survey Junkie, Nielsen Mobile, Toluna.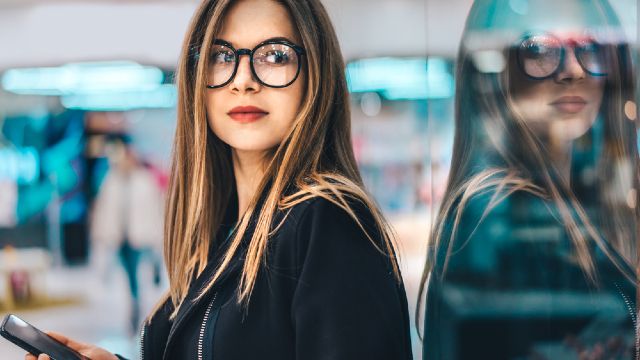 ---
Compare Savings Accounts with Canstar
The table below shows some of the savings accounts on Canstar's database for a regular saver in NSW. The results shown are based on an investment of $10,000 in a personal savings account and are sorted by Star Rating (highest to lowest), then provider name (alphabetically). For more information and to confirm whether a particular product will be suitable for you, check upfront with your provider and read the Product Disclosure Statement or other terms and conditions before making a decision. Use Canstar's savings accounts comparison selector to view a wider range of savings accounts. Canstar may earn a fee for referrals.
---
If you'd like to try your hand at being a mystery shopper
Field Agent
How it works: Put your mystery shopping skills to work with Field Agent. You'll be paid to complete various tasks from taking photos of in-store merchandise to purchasing specific items and reporting on the customer experience (you'll be reimbursed for the cost).
The money you earn is stored in a Field Agent account. Once the balance reaches $25, you can cash it in via PayPal.
Potential earnings: Field Agent pays between $2 and $20 depending on the task required, but plenty can be completed as part of your normal shopping routine. Land two big assignments each month or pick up a range of smaller tasks, and you could possibly earn $40 monthly, which adds up to $480 in a year.
You might also like: Snooper, Scan n Go.
If you'd like to be paid for shopping online
ShopBack
How it works: Imagine being paid to shop! That's exactly what ShopBack offers, with cashback payments when you shop across 1,300 brands via the ShopBack site.
The cashback varies between retailers. As a guide, at the time of writing, you could get 5% back on Myer purchases, 4% at Target, and 6% when you book accommodation at Booking.com. Limited time offers are also available that ramp up the cashback. In late April, ShopBack was offering 18% on Liquor Land purchases, 8% with fashion retailer The Iconic and 10.5% cashback at Clarks.
Potential earnings: According to the MoneySmart website, Australians spend an average of $74,000 each year on general living costs. If you only spend half that amount ($37,000), and earn overall cashbacks averaging, say 5%, you could potentially score cashback payments worth $1,850 annually. The trick is not to spend more just to earn more.
You might also like: Cashrewards, Super Rewards.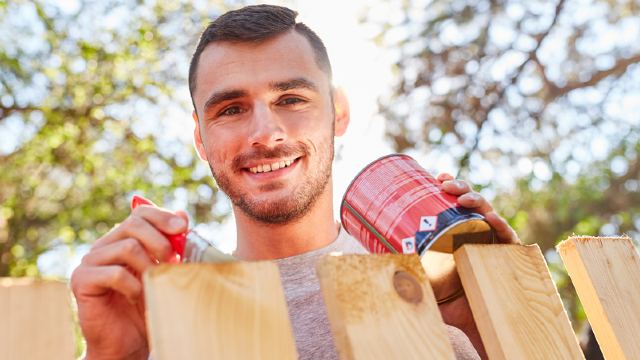 If you're keen to build a side hustle
Airtasker
How it works: Airtasker lets you pick up odd jobs here and there, often without the need for specialist skills or equipment. As a guide, in April 2021, you could have earned $600 for helping move the contents of a two-bedroom apartment, or pocketed $200 for painting a fence.
Potential earnings: Airtasker does charge a service fee ranging from 10-20% of the task price, but if you complete just one or two tasks each week, there is plenty of scope to earn $100 weekly – that's an extra $5,200 in your pocket annually.
You might also like: Fiverr, Freelancer.
If you have unwanted items to sell
Gumtree
How it works: You could be sitting on a goldmine just waiting to be turned into cash. Research by Gumtree shows 85% of Australians have unwanted items they could sell. And there are plenty of willing buyers, with two out of five of us saying we're happy to purchase pre-loved items.
The Gumtree app makes it easy to turn unwanted stuff into much-needed cash. The app features a notifications option so you never miss an inquiry, and a top trending list that lets you see what buyers are searching for on any given day.
It's free to post an ad with up to 10 photos, and while optimised listings are available at a fee, it's worth giving a free ad a chance to run before spending on fancy marketing.
Potential earnings: Gumtree's 2020 Second Hand Economy Report reveals that Australian households could each pocket an average of $5,800 just by selling their unwanted items. You could go for a full Marie Kondo-style clean-out to reach (or beat) that figure. But even a moderate clear-out that sees you selling unwanted clothes, bed linen, books, children's toys and a host of bric-a-brac, could potentially let you pocket half that average. That's a cracking $2,900 sitting in your bank account instead of in the cupboard.
You might also like: eBay, Facebook Marketplace.
Cover image source: WAYHOME studio/Shutterstock.com
---
Thanks for visiting Canstar, Australia's biggest financial comparison site*
---
---