Everything from a healthy bank balance to a healthy mind. There's an app for that! Here are 7 worth a look.
There is an app for just about anything these days. Whether you want to listen to a guided meditation to help you relax, a secure place to store all your passwords or food delivered to your door then it's a matter of choosing the app you want to download.
There is also no shortage of apps to help you with budgeting, investing and saving money. It's the last area I am focusing on here and I have come up with a selection of money-saving apps that you may want to check out.
I have tallied up the potential savings using a number of hypothetical examples and estimate these apps could possibly help you save $3,071 a year. Now there are a couple of points worth noting here. The first is that to actually save money you have to use the apps – not just download them and have them take up storage. On the flip side you need to use them wisely. It's not really saving if you weren't going to buy something anyway.
Also keep in mind that some of these apps may contain ads or offer in-app purchases. And, if you're sharing personal information, it's important to check on how your data is stored to ensure it is safe and find out what the providers can do with the details you give them.
So, without further ado, here are the apps that could help you save.
If you want to save money on groceries
Half Price
How it works: This is essentially an online catalogue and, as the name suggests, it tracks down everything that's 50% off at Coles and Woolworths. Liquorland and BWS specials are usually included too. The specials get updated every Wednesday morning. You can 'favourite' the ones you want to buy to create a shopping list to consult when you head to the supermarket.
Potential saving: Coles had an Oral-B electric toothbrush for $35 (normally $70) while I could save $16 on Finish dishwasher tablets at Woolworths when I checked the app. Even if you managed to save just $20 a week buying groceries for half price that is $1,040 a year.
You might also like: Frugl and ShopFully.
If you regularly resort to take away because you have no idea what to cook
SuperCook
How it works: Trying to find something to cook every night can be hard work. If you're looking for some inspiration this app can help – and better still you don't even have to go to the shops. You enter information on the ingredients you have in the fridge and pantry and the app will come up with recipes you can make using what you have at home.
Potential saving: Let's say you order one less take away meal a fortnight at $30 – that adds up to $780 over a year.
You might also like: Tasty and Yummly.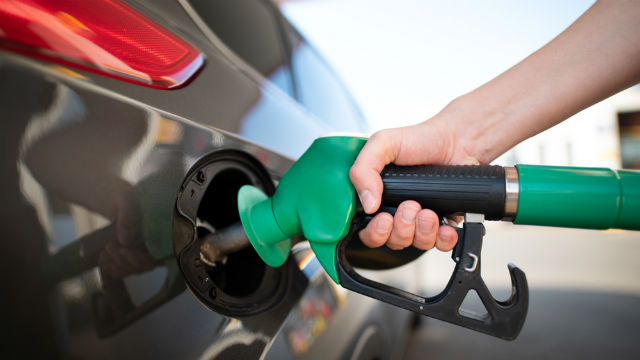 If you want to save money at the bowser
Fuel Map Australia
How it works: It's a crowd-sourced database of petrol stations and fuel prices from all across Australia – so all the information comes from other motorists. You can then use it to find the best price for petrol near you.
Potential saving: If you saved, on average, 10 cents a litre each time you filled up a 50-litre tank the savings would come to $130 a year. This assumes you fill up once a fortnight.
You might also like: GasBuddy, FuelWatch (WA), MotorMouth, MyFuel NT, NSW FuelCheck and PetrolSpy.
If you tend to forget when things expire
GetReminded
How it works: It reminds you when your car insurance is up for renewal, your mobile phone plan is coming to an end or when that electricity contract is expiring. You'll need to spend some time entering the relevant info but you'll then receive reminder emails and/or in-app notifications in the period before the expiry date. The alert will include relevant advertiser offers – this is how the business makes its money by charging the providers for the opportunity to send you their offers.
Potential saving: There are a number of things that you might be forgetting that could end up hurting your hip pocket which I outlined in the article 9 things you may be forgetting that could cost you $4,567 a year. Let's say using the app to set appropriate reminders could save you just 10% of that – that's still an impressive $457 a year.
You might also like: Any.do and To Do Reminder with Alarm.
If you enjoy eating out but don't want to break the bank
EatClub
How it works: It shows you restaurants in your area that are offering-last minute deals. The idea is that it helps restaurants fill their spare tables and diners can potentially save as much as 50%. Once you book, you'll be sent a digital voucher which you'll need to show to redeem your deal. There may also be offers on takeaway meals.
Potential saving: Let's say you eat out once a month and normally spend about $60. If you saved, on average, 20% each time then over the course of a year you'd be better off by $144.
You might also like: GroupOn, Liven, The Fork and The Happiest Hour.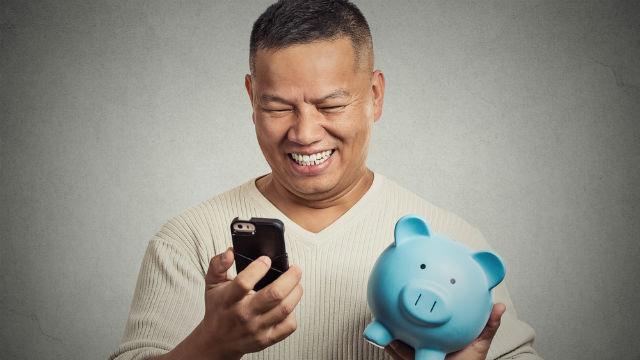 If you want to get an overview of your finances
Canstar
How it works: Canstar's new app, which is powered by Frollo, lets you see all of your various financial accounts – transaction accounts, savings accounts, credit cards and loans, across multiple financial institutions – on a single dashboard. This means you don't have to sign in to multiple apps or websites to get the info.
You can also use the app to track your spending, as your transactions are automatically sorted into different categories, such as groceries, entertainment and fuel. It can be a great way to see where your money is going and to find areas where you can cut back.
The app also includes a bill-tracking feature, which automatically finds your bills and lets you know when they are coming up. This could help you stay ahead of your regular payments.
You can also set financial goals and get insider tips, insights and deals. Canstar may earn a fee when you click on a button that says "See offer" or something similar.
Potential saving: Tracking your spending can be a good way to identify areas where you may be able to cut back and make you think twice before you buy something. Even if it stopped you spending $10 a week that is $520 a year.
You might also like: Humaniti, MoneyBrilliant and Moneytree.
If money is keeping you up at night
Financial Mindfulness
How it works: You start by answering Financial Stress Index (FSI) questions and you'll get a FSI score measuring your financial stress levels on five dimensions. You'll then receive suggestions about how to reduce your stress using the app, including possibly undertaking different lesson modules. You'll also get daily financial tips.
Potential saving: It's hard to put a dollar figure on this one but if it can help reduce your stress then it's priceless.
Cover image source: TierneyMJ/Shutterstock.com
---
Thanks for visiting Canstar, Australia's biggest financial comparison site*
---
---