Looking for ways to reduce what you're paying for insurance? Here are 20 simple ways you may be able to get protection for less.
When it comes to insurance you want to get the right balance between price and features. While cheap won't necessarily be best, it can definitely pay to shop around to see if you can get the cover you need at a competitive price. Shopping around is just one of the ways to potentially cut the costs.
Here are 20 other simple ways you may be able to save money on your insurance.
Car insurance
1. Many car insurers allow lots of choice when it comes to age restrictions that you have on your policy. If younger people are not going to drive, go for the highest age limit that fits your scenario to reduce your premium. You could compare car insurance policies to see if there are any savings possible.
2. If you don't use your car that much, consider insurers who offer "pay as you drive insurance". You can generally nominate a kilometre limit for a policy period (typically a year) and you'll be offered reduced premiums for not going over your agreed limit.
3. Have you insured your car for agreed or market value? An agreed value policy will generally cost more but you may still prefer to have the certainty of knowing exactly how much you're covered for.
4. Drive safely and you may be rewarded in the form of cheaper premiums. Most insurance providers offer "no claim" discounts on comprehensive insurance, which means you'll get a discount for each year you don't make a claim. You may also save if you have a good driving record or young drivers may be eligible for a discount if they take part in a safe-driving course.
5. If you've got the cash to pay upfront then some insurers charge you less for paying annually instead of monthly.
6. Consider increasing the excess on your policy as it will generally reduce the premium. Keep in mind that you'll then have to pay that increased amount if you need to make a claim and you're at fault, so make sure you will be able to afford it.
If you're considering car insurance policies, the comparison table below displays some of the policies currently available on Canstar's database for a 30-39 year old male seeking comprehensive cover in NSW without cover for an extra driver under 25. Please note the table is sorted by Star Rating (highest to lowest) followed by provider name (alphabetical) and features links direct to the providers' website. Use Canstar's car insurance comparison selector to view a wider range of policies.
Home and contents insurance
7. Look into multi-policy discounts which usually apply if you hold multiple policies with the one insurer. It's worth asking your insurer what discount they'd give you if you opted to insure your home, contents and car all through them.
8. Many insurers offer great discounts if you choose to buy a policy online so look out for these and see if you can score a better price.
9. Make sure you mention any security features you have to your insurer. Security screens, back-to-base alarms and even something as simple as sensory lights can all help reduce your premiums.
10. Consider choosing a higher excess. By agreeing to pay a higher excess if you need to make a claim, your premium will generally be lower.
11. Paying annually could save you up to 10% as many insurers charge extra for cover if you pay your premium by monthly instalments.
Health insurance
12. Think about mixing and matching your policies. You may get better value by using one provider for hospital cover and another for extras, so it's worth considering when comparing policies.
13. Consciously uncouple. There may be no benefit in having a couples policy. Two singles could be better value as, for example, you could remove obstetrics for the male partner whilst keeping it for the female partner who may be trying to conceive. Or one of you may want hospital and extras while the other person doesn't want extras. Get a few quotes to work out whether individual policies or a couple policy is better value.
14. Keep items "on ice". You can ask your insurer "turn off" items that you don't believe you need to be covered for in the immediate future. Take care here as premiums may reduce but you'll need to serve the waiting periods again if you switch them back on. That way you're only paying for what you need.
15. Insurers increase health insurance premiums in April each year. If you can pay upfront before April 1 you'll be able to lock in the lower premium.
16. If you want to avoid the Lifetime Health Cover Loading you will need to take out insurance by 1 July following your 31st birthday. If you take out cover after that you will pay a 2% loading on top of your premium for every year you are aged over 30.
17. As with car and home and contents insurance, you may be able to reduce your premium by choosing a higher excess.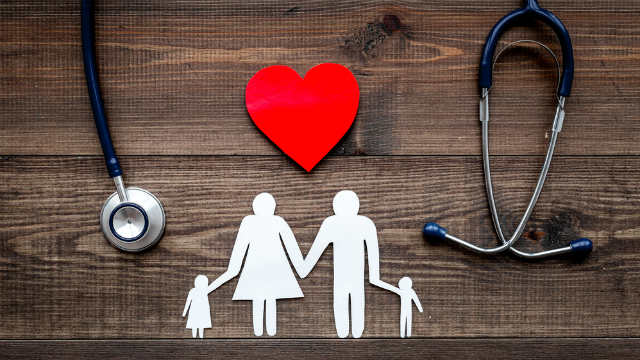 Life and income protection insurance
18. Check what insurance you have through your super as some funds automatically give members basic death and TPD cover. Premiums are paid for out of your superannuation balance rather than your taxable income. This can help if your cash flow is tight and because it's paid with pre-tax dollars it can act as a serious tax perk. While in insurance through super can sometimes be cheaper than buying direct be sure to weigh up the pros and cons of each option.
19. It's worth noting if you buy your income protection insurance outside of super, you may be able to claim a tax deduction but if you pay for it within super you won't be able to claim a deduction.
2o. Consider opting for a longer waiting period. This is the time you need to wait from the time your income is affected before you can make a claim. A longer waiting period will generally mean a lower premium. Think about how long you could manage without money coming in before choosing the waiting period.
Main image source: Ulises Baga (Unsplash)
---
Canstar's Editor-at-Large, Effie Zahos, has more than two decades of experience helping Aussies make the most of their money. Prior to joining Canstar, Effie was the editor of Money Magazine, having helped establish it in 1999. She is an author and one of Australia's leading personal finance commentators, appearing regularly on TV and radio.