The other night, my housemate's 17-year-old brother dropped in for dinner. After a short debate about whether to order pizza or burgers (burgers ended up winning), the question then turned to how they should split the bill. My housemate's brother suggested they just "beem it".
Beem It, I soon learned, is an app that lets you pay and receive money instantly from other users. Although I'm presumably in the app's target demographic (I'm either a Millennial or Gen Z depending on who you ask), I hadn't really heard much about the app before.
It turns out I'm a bit behind on the Beem It trend. Since launching in May 2018, Beem It has been downloaded more than a million times. I decided to give the app a try to see what it offers and how it stacks up against some of the other instant payment methods.
What is Beem It?
Beem It is a free instant payment app. Through the app you can send, receive and request money from other users and the money should appear in your account in a matter of seconds, regardless of who you bank with. According to Beem It, this is designed to help avoid awkward money chats and get rid of the need for IOUs.
Beem It is very much an app for the social media generation. You find and pay people by typing in their username, emojis are encouraged, and the app has an Instagram-like interface complete with bright pink colours and even an activity log.
Other notable features of the app include the ability to split expenses between a group of people (say bills between your housemates, friends or family members), move money between your own bank accounts in real-time, store loyalty cards and gift cash.
Beem It was purchased by eftpos in November 2020. It was originally established by three of the big four banks (Commonwealth Bank, NAB and Westpac) in 2018.
How does Beem It work?
Beem It can only be used if you have an Australian Visa or Mastercard debit card. This is because the app uses a combination of the Eftpos system and the Visa and Mastercard networks to transfer money.
Users (over the age of 14) can download Beem It for free on the App Store or through Google Play. While there are no direct fees for using the app, Beem It suggests that users check with their bank to see whether any transaction fees apply.
After downloading the app, you're asked to provide your email and mobile number and to create a username (starting with an @). As Beem It explains, this is how other people using the app can find you to pay you, split bills with you or add you to groups.
The next step is verifying your identity and linking your debit cards (you can link up to three cards). Beem It requires you to input two forms of verification and gives you the choice of entering your driver's licence, passport or Medicare card. To set up your debit card, Beem It deducts and refunds two small, random amounts from your bank account (for me, these were both under 50 cents), which you then need to enter into the app.
After your Beem It account is set up, you can then pay or request money from anyone in your Beem It network by 'tagging' their username (no BSB or account details needed) and entering in a payment description. You also have the option of letting Beem It access your phone's address book to see who else is using it – I only had about half a dozen people in my phone already on Beem It and they were automatically added to my Beem It network. If you do want to 'beem' someone money, they'll need to have the app downloaded and set up. Otherwise, you can send them an invitation to join the app.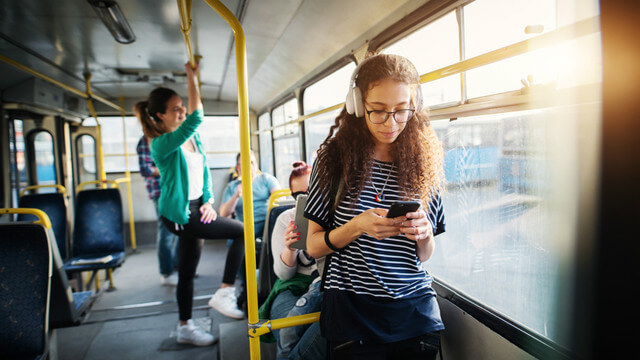 Is Beem It safe to use?
Beem It says it encrypts your information (like your card details) so that people can't access it. According to Beem It, it also authenticates each transaction that is made through the app and monitors for fraud.
Beem It's product disclosure statement (PDS) says the app may exchange your information with its related companies or organisations who can use your information for the same purposes as Beem It (for example, to provide and manage Beem It and comply with legal obligations). It may also give your information to others who are not related to the to those companies or organisations such as financial institutions, potential investors or funders of the business, law enforcement agencies and government authorities. Beem It's privacy policy also notes that it may use your information to contact you about products and services – however, you'll have the option to opt-out of any direct email or SMS marketing messages.
It's also worth flagging that if you accidentally pay the wrong person, you might not be able to get this money back. Beem It suggests sending a 'request' to the other person and asking for the money to be returned. If they are not a good Samaritan and they don't return the money, Beem It says it cannot reverse the transaction itself and that you should contact your bank.
Beem It says you should not send money to people you personally don't know and should keep your account details and passcode secure. If you think your account has been compromised, Beem It says to let your bank know and to change your Beem It passcode.
How does Beem It stack up against its competitors?
Beem It is very similar to Osko in terms of its ability to send payments 'instantly'. Osko, which is owned by BPAY, was launched in February 2018 and was the first service to operate using the New Payment Platform (NPP). Like Beem It, Osko facilitates real-time payments from one person's bank account to another. However, unlike Beem It, Osko does this through a PayID (this can be something like your mobile phone number or email address) or the good old BSB and account number system, rather than through a username. Additionally, Osko operates through your existing banking app (it's currently available from more than 60 banks). This means you don't need to download and set-up an extra app.
Aside from instant payments, the obvious difference between Beem It and Osko is that Osko is a fast payment service only while Beem It offers additional features such as bill splitting, requests and loyalty card storage. Both services also have different daily payment limits. With Beem It, the most you can pay in one day is $1,000 and the most you send in one month is $10,000. Through Osko, your daily payment limit is generally the same as your online and mobile bank limits, which is typically higher than $1,000 a day. However, this might not be a huge issue for Beem It users if they are only using the app to make relatively small payments (like to pay for a burger).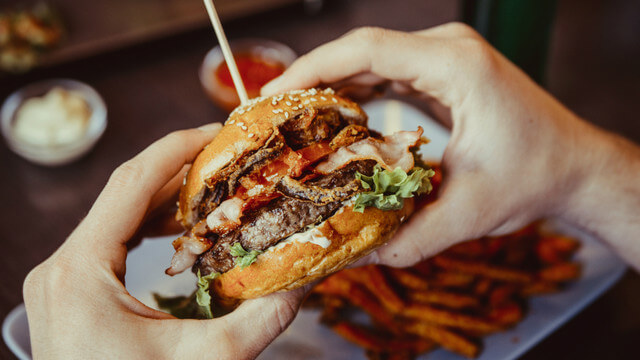 Is Beem It worth downloading?
One of Beem It's drawcards is that you can pay someone by simply tagging their username. This would generally be faster and more straightforward than entering someone's BSB number and account details. However, this will only be possible if the person you're paying already has Beem It set up. Additionally, if you've already got your payee's details saved within your bank app or if they have a PayID, then it probably won't make too much of a difference timewise.
For me, Beem It was worth downloading because my bank doesn't currently support Osko. At the moment, it can take me up to three business days to transfer money from one account to another. With Beem It, payments can happen in seconds. This'll be handy if I want to pay a friend back quickly or transfer money between my different bank accounts on-the-spot.
If your bank has Osko, Beem It's request and bill splitting features may still be of interest and may make it easier to chase up money that's owed. However, if you're only interested in making instant payments, then you may find that much of what Beem It offers is already available to you elsewhere.
Main image source: GaudiLab (Shutterstock).