Heritage Bank Home Loans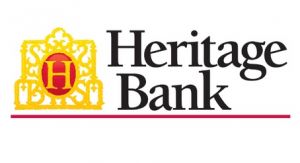 Heritage Bank is a provider of home loans, banking and investment products, as well as home insurance, landlord insurance, and other insurances.
"People first." (Heritage Bank)
Heritage Bank Home Loan Rates & Options
Here's a snapshot of Heritage Bank's home loans, rates & options currently on offer for a purchase value of $600,000 in NSW, with links direct to the providers website. Please note that this table is formulated based on paying both principal and interest whilst being sorted by comparison rate (lowest to highest). To compare other home loans, please click here.

The inclusions below represent a selection of the features available with a standard Variable Rate home loan of $350,000 for an owner-occupier. CANSTAR is not making any suggestion or recommendation to you about this product. Please see our comparison tables for more details information about products on offer from this provider.
Additional conditions may apply to different features. Please ensure that you read the product disclosure statement to determine all the current loan terms and conditions for the product you are considering.
Variable home loan features
Offset facility available.
Redraw facility available.
No monthly fee.
Additional repayments allowed.
What types of home loans does Heritage Bank offer?
At the time of writing, Heritage Bank offers the following types of home loans:
Variable rate home loan
Fixed rate home loan
Investment home loan
Bridging home loan
Packaged home loan
Find out about how different types of home loans work here.
See our comparison tables for details of Heritage Bank home loans:
How to apply for a Heritage Bank home loan
You can apply for a Heritage Bank home loan online, in-branch, or over the phone by calling 13 14 22 (open Mon-Sat).
Follow our applying for a home loan checklist, and use the Canstar website to compare Heritage Bank home loans with other home loans before choosing a product that suits your needs:
Can you make extra repayments on a Heritage Bank home loan?
Yes, Heritage Bank allows extra repayments on their home loans
Are redraw facilities offered on Heritage Bank home loans?
Yes, Heritage Bank offers redraw facilities on their home loans.
What are the payment options for Heritage Bank home loans?
Heritage Bank lets you make repayments in several ways including Direct Debit, BPAY, internet banking, mobile banking, over the phone, or in branch.
If you're in the market for a home loan, compare your home loan options with CANSTAR:
About Heritage Bank
Heritage Bank was founded in 1981 following the merger of the Toowoomba Permanent Building Society and the Darling Downs Building Society, which were both established in the late 1800s.
Those new to home buying will enjoy Heritage Bank's free eBook, The Little eBook of Home Buying Tips. You can download it from their First Home Buyer or Next Home Buyer pages.
Heritage Bank also has a blog full of handy hints on money management.
How Heritage Bank supports the community
Community grants: If you have a Community Saver savings account, every three months, you can choose a community group to support. That group receives a grant from Heritage Bank of a percentage of your Community Saver account – without you paying a cent of your own savings.
Sponsorship: Heritage Bank sponsors the Queensland Eisteddfod, Toowoomba Carnival of Flowers and Toowoomba Royal Show, piglet races at the Ekka, annual Photographic Awards, Queensland Performing Arts Centre (QPAC), Gold Coast Bulletin Fun Run and more.
Volunteering: Employees receive one day of paid Volunteer's Leave each year, and paid leave to donate blood through their local Red Cross Blood Bank. Heritage Bank also awards the annual Volunteer of the Year Award.
How Heritage Bank supports the environment
Community groups which customers can support include the Animal Welfare League, Australia Zoo Wildlife Warriors, Moggill Koala Hospital, Petrie Creek Catchment Care Group.
Heritage Bank Residential Fixed 2 yrs & Home Advantage Residential Fixed 2 yrs 150k+
CANSTAR Research
Award:
Outstanding Value Home Loan - First Home Buyer