Athena Home Loans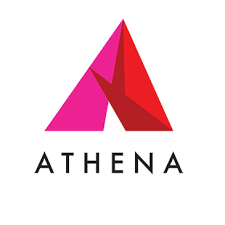 Athena is a fintech startup that says it aims to bypass the banks and access new methods of funding.
What home loans does Athena offer?
At the time of writing, Athena offers variable principal and interest and interest only (up to five years) home loans for owner occupiers and investors.
Athena home loan features
Athena says all of its home loans offer the following features:
Borrow up to 80% of your property's value
Minimum loan size of $100,000 and maximum loan size of $2,000,000
No application fees, monthly fees, annual fees or exit fees
Repayments can be made weekly, fortnightly or monthly
Fee-free extra repayments and lump sum repayments
Ability to choose and change your repayments
Fee-free early payout or refinance
Fee-free redraw facility
'Automatic rate match' whereby Athena says existing customers will be offered the same rates as new customers on like-for-like loans
With Athena's 'AcceleRates' products, customers can have their home loan interest rate lowered as they pay off more of their home loan. Athena currently offers three rates for customers with a home loan LVR of 70%-80%, 60%-70% and less than 60%. Check Canstar's comparison tables for current rates on Athena home loans.
The inclusions above represent a selection of Athena home loan features. Canstar is not making any suggestion or recommendation to you about this product. Additional conditions may apply to different features. Please see our comparison tables for more detailed information about products on offer from this provider. Check upfront with Athena and please ensure that you read the PDS or other loan documentation to determine all the current loan terms and conditions for the product you are considering and whether it meets your needs, before committing to it.