Athena Home Loans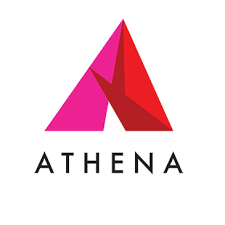 Athena is a digital non-bank lender with access to funding at wholesale rates, and a provider of home loans for home buyers, refinancers and investors.
What home loans does Athena offer?
Athena offers variable rate home loans only and charges no fees. If you wish to know more, Canstar has a guide to the different types of home loans available and how they work.
Below we've listed a snapshot of Athena's owner-occupier home loan interest rates available at the time of writing, for loans with principal and interest repayments and loan-to-value ratios equal to 80%. Interest-only and investment home loans are also available.
Athena's variable rate home loans
Athena Accelerates Home Loan for new borrowers
Interest rate: 2.19%p.a. (comparison rate 2.08%)
Fees: No upfront or ongoing fees
Features: Unlimited extra repayments without penalty, free online redraw, automatic rate match on like-for-like products when there is a rate change, automatic rate reduction as you pay off more of you home loan.
How do I apply for an Athena home loan?
Before getting started, you might first like to take a look at our home loan application checklist for some pointers, and use the Canstar website to compare home loans from a range of providers before choosing a product that suits your needs.
If you decide to apply for a Athena home loan, you can start your application online and one of the lender's home loan experts will contact you.
Can you make extra repayments on an Athena home loan?
Yes, Athena allows you to make extra repayments on its variable rate home loans. Terms and conditions may apply – contact the lender for further details.
Are redraw facilities offered on Athena home loans?
Yes, Athena offers redraw facilities with its variable rate home loans.
About Athena
Athena is a non-bank lender that offers variable rate home loans for refinancing and buying established property. It is backed by investors including AirTree Ventures, AustralianSuper, Hostplus and Macquarie Bank.