The decision to buy a house is a life-changing moment. Make sure you're ready to take the leap with the help of this step-by-step guide.
If you've decided now is the right time to buy a home, it could be a good idea to arm yourself with some knowledge of how to go about it. The following list could help.
Buying a house explained in 6 steps
While the exact procedure for buying a house may vary depending on your circumstances, purchasing your dream home might be made a little easier with these key steps in mind:
See our detailed explanation of these steps below.
1. Determine your budget
A home loan will probably be the biggest debt you'll ever have, so it can be a good idea to take the time to figure out your finances and set up a good budget before diving in. Part of a good budget is being aware of your income and living expenses, but also your capacity to pay mortgage repayments and fees.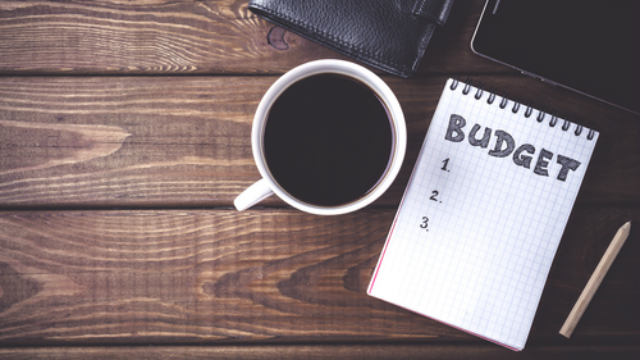 Having a realistic budget in place can be a worthwhile step regardless of whether you're fresh to the market as a first home buyer, or a seasoned property investor chasing your next buy.
A good place to start could be trying a Home Loan Borrowing Power Calculator, to get an idea of how much banks may be willing to lend to you and what your monthly repayments might be. Your borrowing power will depend on a few factors, such as your income, expenses, how much interest you pay and the length of your home loan.
It's worth keeping in mind that since the banking royal commission, there has been more pressure on lenders to meet their responsible lending obligations. This has resulted in many lenders scrutinising regular discretionary expenses more, such as Netflix subscriptions and Afterpay payments, which has made it more difficult for some potential homeowners to be approved for a loan.
Upfront costs are also important to take into consideration, meaning it's generally a good idea to save more than what you think you'll need for a deposit. Some fees on top of your deposit could include a mortgage application or establishment fee, stamp duty, inspection fees, legal costs and home and contents insurance.
You may find it's helpful to leave a buffer in the budget, to protect you in the event you need extra cash unexpectedly, such as for unplanned medical expenses. Having a buffer could help avoid falling into mortgage stress and give you peace of mind. Extra room in the budget may also be important if your household plans to have kids any time soon.
2. Compare and find the right home loan for your situation
If you want to buy a house, it could be worth taking the time to compare your options when it comes to your home loan and lender.
Some factors to take into consideration when choosing a mortgage could include the interest rate (and comparison rate), whether to go with a variable rate loan or to fix your rate for a certain number of years, features (such as if a mortgage offset account is available), the term of the loan and any upfront and ongoing fees.
At this stage of your house hunting mission, you could apply for conditional approval on your home loan, which could be useful if you wish to attend an auction or open house because it would give you an idea of how much you are able to spend.
Also known as approval in principle, the home loan pre-approval process is when your bank conditionally approves you for a loan of up to a certain amount before you make an offer to buy a house or unit. Most banks can offer conditional approval for three to six months, which could take some of the stress out of your search.
---
Compare home loans with Canstar
The comparison tables below display some of the variable rate home loan products on Canstar's database with links to lenders' websites, for borrowers in NSW making principal and interest repayments on a loan of $350,000 with an 80% LVR. You can choose between the refinance, first home and investing tabs to view results most relevant to you. The results are sorted by 'current rate' (lowest to highest). Before committing to a particular home loan product, check upfront with your lender and read the applicable loan documentation to confirm whether the terms of the loan meet your needs and repayment capacity. Use Canstar's home loan selector to view a wider range of home loan products.
Lowest interest rates for refinance home loans
*Comparison rate based on loan amount of $150,000. Read the Comparison Rate Warning.
Lowest interest rates for first home loans
*Comparison rate based on loan amount of $150,000. Read the Comparison Rate Warning.
Lowest interest rates for investing home loans
*Comparison rate based on loan amount of $150,000. Read the Comparison Rate Warning.
---
3. Start house hunting
Once you have a bit of an idea of your budget, and perhaps a conditionally-approved home loan or at least an idea of the type of home loan you need, you can really get stuck into the search for your new house.
Of course, this search will depend on whether you want to build or buy, and if you are hunting for a house, unit, townhouse, duplex, fixer-upper or investment property.
With an idea of your borrowing power, it will be easier to make a shortlist of suburbs that fit your price range. Many Australian property websites have useful property profiles with general pricing and demographic information. You may also want to take into consideration things like:
Convenience: is it close to facilities that are important to you?
The layout of the house and features included (if you are buying an existing property).
Any general concerns about the area, such as flooding risks, noise levels and demographic information.
Concerns about issues like local flooding or noise can usually be answered by doing a little of your own research, or simply by chatting to people living in the area.
4. Buy the house
You are now at the stage where it's time to start making offers on a property or properties that you like. There are two main ways to buy a house or unit – via private treaty or at auction.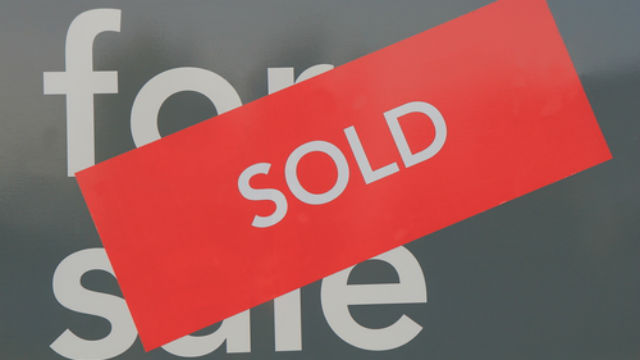 If you choose the private treaty (private sale) option, this means the purchase of the house will be negotiated either directly with the seller or through their real estate agent. Ideally, you would go into price negotiations after you have already done some research into property prices for similar homes in the area.
You will usually have the chance to inspect the property again after making an offer, so if you or your lawyer notices that something is wrong after you have signed the contract, you may still be able to cancel the contract within the cooling-off period.
An auction is very different to a private treaty. Some first-time buyers might find the first auctions they attend to be an overwhelming experience. Given there is no cooling-off period at auction, it may be worth visiting a few first without bidding, just to see how they work.
If you do end up going to an auction with the intent of making a bid, it could be worth doing the following:
Ensure your lawyer or conveyancer has viewed the contract of sale before the auction.
Go in with a set price limit.
Have a personal or bank cheque on the day to make a deposit if you are successful.
A few other handy tips when buying a house:
Check that the asking price of the house is in line with what it is actually worth by searching for the property's sales history on online databases like CoreLogic, Domain and Realestate.com.au, or consulting a professional valuer. If it's been a while since the house was last sold, you may also want to check the sales history of other properties in the same area.
Check that the contractual conditions of the property are right for you, but be aware that sellers may be less likely to accept an offer that comes with a long list of conditions. The seller may make you a counter-offer if your price is what they want, but the conditions don't suit them.
Pay close attention to the little things like plumbing and electrics when you're inspecting a home, whether it's your first inspection or your last pre-settlement inspection.
5. Follow the settlement process
Now that you have signed the contract for your new home, it's time to turn that conditional approval (if you have one) into a formal loan approval. Most lenders will get you to sign home loan documents in person, and some may also ask you to take out home insurance.
After signing the contract, unless you bought the property at auction, you are now in the cooling-off period where you check if anything is wrong with the property and can still change your mind. Over this period, you should:
Get the relevant inspections done by licensed professionals: building, pest, termite and pool, if applicable.
Check compliance of the property with local council by-laws: extensions to the property, fences and pools.
Have your lawyer or conveyancer check that the inclusions you expected are listed in the contract, and ask for a change to the contract if they are not. Inclusions could include stoves, light fittings and blinds.
Know the terms of settlement: find out when the balance of money – including the deposit and any applicable fees – is due and the date you can take possession, and phone your lawyer or conveyancer the day before settlement to check everything is ready to go.
On settlement day, you will likely send a lawyer or conveyancer to attend on your behalf to meet with the seller's representative. They will notify the seller's real estate agent when the settlement is complete and let you know that you can now pick up the keys and get into your new home.
6. Move in and start paying off your mortgage
You're a homeowner – congratulations! The house hunting is finally over and you are moving into your new home.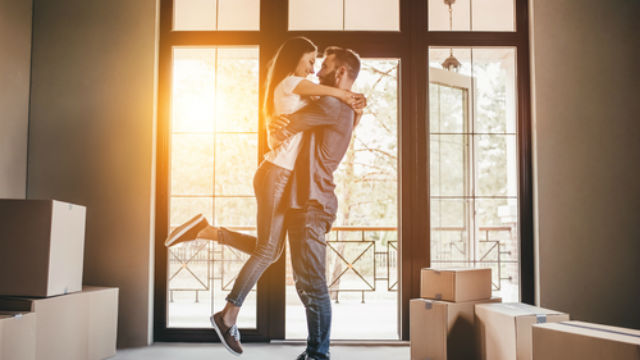 While you have just made a very expensive purchase, the bills are only just beginning. Any new homeowner needs to keep earning and saving because any extra funds can now go towards your monthly mortgage repayments.
To save on interest over time, some institutions may allow you to make repayments more frequently, such as on a fortnightly or weekly basis rather than monthly. It's worth checking with your financial institution to see if it will charge any fees should you want to pay off the mortgage early.
Other bills will also start popping up, because home ownership will inevitably come with unexpected expenses as the years go on and the property needs repairs. So, as well as your usual savings, it could be a good idea to set up an emergency fund in an interest-earning savings account to cover you if, for instance, your fridge stops working and needs to be replaced. You may also be able to use an offset account or redraw facility for this purpose.
Cover image Source: MB Images/Shutterstock.com
---
Thanks for visiting Canstar, Australia's biggest financial comparison site*