The
Canstar
checklist of house inspections and searches you need to get when
buying a house
, unit, or apartment. Pest inspection, building inspection, title searches, and more.
From pest inspections to title searches, there's a lot that needs to happen between viewing a property in person and settlement day. If any of the searches or inspections reveals major problems, it is usually possible to withdraw your offer before settlement of the purchase contract.
Here's our checklist of the inspections and searches you need to do. Some of these can be DIY searches and inspections, but for most, you will need the help of a professional.
Checklist of pre-purchase inspections and property searches
| | |
| --- | --- |
| | Pre-Purchase Inspections |
| | 1. Personal Inspection |
| | 2. Building Inspection |
| | 3. Pest Inspection |
| | 4. Surveyor's Report |
| | 5. Swimming Pool Inspection |
| | 6. Pre-Settlement Inspection |
| | Property Searches |
| | 1. Home Loan Pre-Approval |
| | 2. Title Search |
| | 3. Registered Plan Search |
| | 4. Land Tax Search |
| | 5. Bankruptcy Search |
| | 6. Contaminated Land Search |
| | 7. Council Development Search, Main Roads Search |
| | 8. Local Authority Search, Water Search |
| | 9. Council Zoning Search (Town Planning Search) |
| | 10. Body Corporate Records |

House Inspections
1. Personal Inspection
Having made your shortlist from real estate websites or storefronts, you should arrange to do an in person pre-purchase inspection all of the properties you're interested in. The real estate agent or seller will let you into the property and point out any selling features of the property.
If possible, always take someone else along with you when you go to inspect properties. Having that second pair of eyes can help you pick up defects – and benefits – you might otherwise miss.
Is the property close to facilities that are important to you? (e.g. schools, public transport, public parks)
Are any of the bedrooms west-facing so that they get very hot during the day?
Are the building and roof structurally sound? Does the gutter have any cracks that would let rainwater damage the building walls?
Is the neighbourhood noisy?
Does the property get enough natural light?
What's the water pressure like? Any leaking pipes under the kitchen sink or in the bathroom?
Is there any sign of termite activity, mould on the walls and ceilings, or rotting floorboards hidden under carpets or rugs?
Do all of the hinges on doors, windows, and cupboards work?
Try the light switches – does the electricity seem to work okay or do the lights flicker?
What does it smell like?
Did you see any construction going up nearby?
Are there enough carparks?
Is it in a flood zone?
Will the council rates, utilities (water and gas), home insurance, and car insurance be more or less than you are paying at your current place?
What are the apartment strata ownership costs (body corporate fees and levies)?
What are the current vacancy rates? (important if you're buying as an investment)
There are some rare cases when you'll be forced to move somewhere without seeing the property first, such as if you're moving interstate or overseas for work. But it's always a better idea to rent rather than buying if you have to move somewhere sight unseen – if it's a mistake, it's less permanent. If you have to buy somewhere without seeing it, a buyer's agent can stop you from making an error based on beautiful real estate photos.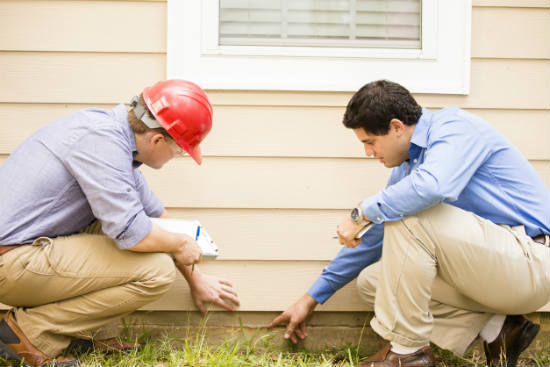 2. Pre-Purchase Building Inspection
The naked eye alone cannot tell you all the faults in a property. Every buyer should enlist a qualified building inspector to do a pre-purchase building inspection of aspects including the following:
Plumbing is intact
Doors and windows can open and shut
Loose or damaged roofing, gutters, and downpipes
In-roof and under-floor crawl spaces are structurally sound
Fences and retaining walls are structurally sound
Garages, carports, and garden sheds are structurally sound
Rising damp
Surface water drainage around property and driveways
Asbestos
Termites
Unsafe renovations done by previous owner
A pre-purchase building inspection can be done by a licensed builder, a surveyor, or an architect. It is generally recommended that you find a third-party professional to do the inspection, rather than one suggested by the seller.
It is sometimes possible to get a combined pest and building inspection.
Almost every house has some imperfections, and the vast majority will be fixable. If you know about these defects before you buy, you can negotiate a lower price and save the money to prepare for repair costs down the track.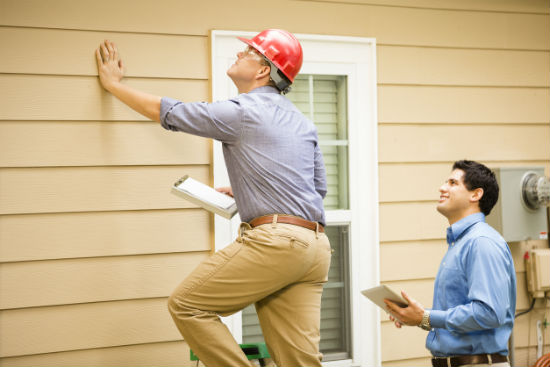 3. Pest Inspection
You need a pest inspection to give you peace of mind from several potential critter-related terrors:
A pest inspector will check the interior and exterior of a property, including accessible in-roof or under-floor crawl spaces, as well as the trees and fenceline. If there are pests currently on the property, the pest inspector will let you know what treatment should be used to get rid of them.
Pest inspections can range from $200 up to $500 depending on whether you need a simple report or images of existing damage and active pests. But when you think that repairing termite damage can cost half as much as your new house, it's worth paying for a professional to do a pest inspection before buying.
4. Surveyor's Report
A surveyor can give you a report showing exactly where the boundaries of your property are, and whether there is anything currently blocking that. You don't want to end up fighting with your new neighbours over how much of the footpath they have to mow, or their trees that drop leaves into your yard.
5. Swimming Pool Inspection (if relevant)
Swimming pools must meet the safety regulations of your state or territory, including having safety and CPR signs in the area and appropriate fences. Swimming pools must also meet the required construction standards for your state or territory.
6. Pre-Settlement Inspection
The final inspection or pre-purchase inspection is one that you do in person just before settlement – often on settlement day or 2-3 days before. This is actually the last step, after all your other inspections and searches are complete. It is your last chance to check that everything on the property is in the condition you required when you signed the contract.
For example, is the home vacant? Have all the previous owner's belongings and rubbish been removed? If the previous owner had a tenant who was reluctant to leave, did they do any damage on their way out?
Have all the conditions of the contract been fulfilled, such as cleaning or painting? Do all the fixtures and fittings work (e.g. dishwasher, air-conditioner)? Have the gardens become overgrown and abandoned since you agreed to purchase the property?
If any of the conditions of the contract have not been met, or there is a major issue with the property, then the seller will be in breach of the contract and you as the buyer should have the right to delay settlement until the issue is fixed.
Can I be present at the inspection?
Yes, you can usually be present at most of the inspections listed. However, you should note that it is often more helpful to leave the inspector to do their job and simply wait for the results in their report. Buyers should not rely on a verbal report from the inspector at the end of the inspection.
What if it doesn't pass an inspection?
Most inspections are not a pass-fail matter, but the inspection report can help you know in advance what to expect from a property, and help you decide whether or not you really want to buy it.
Some pre-purchase inspections should be treated as deal breakers if the repairs needed to fix them would cost more than the property is worth to you. You can ask the real estate agent for an extension on the settlement date for the purposes of reconsidering the purchase.
The sale contract should be conditional on the building passing a certain inspection, so you can require that the seller either fixes the problem at their own cost, or cancels the contract to sell.
However, if a property does not pass a pre-purchase inspection and the seller can't fix the problem because they don't have the money for repairs, then you need to decide what to do. Is it worth walking away and saving yourself the heartache, or buying it with defects you know you will have to fix?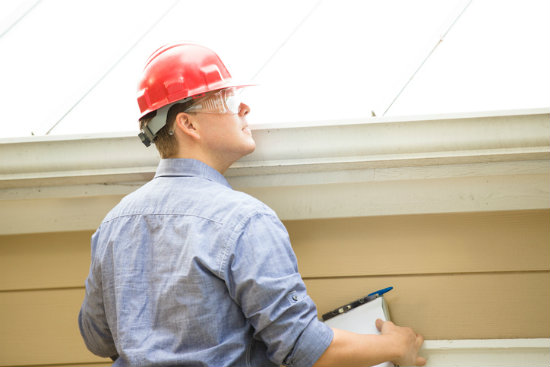 Property Searches
1. Home Loan Pre-Approval
Obtaining home loan pre-approval is a sensible first step if you want to stand a chance in Australia's competitive home buying market. Most of the time, there are multiple offers for properties and sellers will go with someone who has a pre-approved offer of finance. Pre-approval costs nothing and most lenders offer this service even before you begin your search.
Where should you go for pre-approval? You need to compare home loans on the Canstar website and work out which institution's home loan would be the best fit for your situation – not just which institution has the lowest interest rate. Think about things like whether you want to use an offset account, redraw facility, or make additional repayments to repay the loan faster.
2. Title Search
The title search gives you:
The correct address of the property you would be buying (e.g. duplex 12A, not the whole of lot 12)
Confirms that the seller is currently the true owner
Details of any encumbrances over the property (e.g. easements are often granted to local councils or the state Department of Main Roads to allow gas, water, or sewerage to flow through the property; or a restrictive covenant may mean that all the properties in an estate have to stay looking the same on the outside, so you can't renovate the externals)
3. Registered Plan Search
The registered plan search will show you the boundaries of your property and your neighbours'.
4. Land Tax Search
The land tax search lets you know whether you would inherit unpaid land tax (stamp duty, CGT, GST, etc.) from the previous owner. It may seem unbelievable that you could be lumbered with someone else's taxes, but it's possible.
5. Bankruptcy Search
The bankruptcy search informs you if the seller of the property is bankrupt and therefore has no legal rights to sell the property. They would need approval from the Official Receiver in Bankruptcy before selling.
6. Contaminated Land Search
The contaminated land search lets you know if the property you are buying is on the government's contaminated land register. For example, the property may previously have been used as a dump, a mine, or an operation using hazardous substances.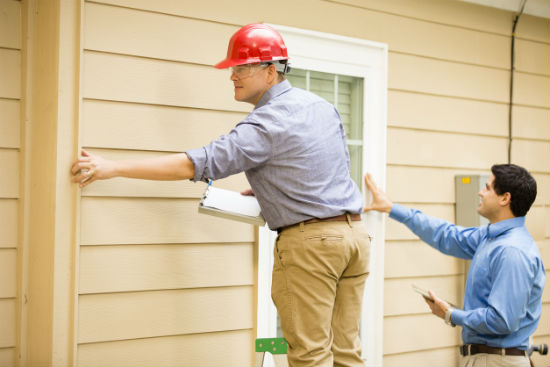 7. Council Development Search, Main Roads Search
A council development search will show whether your local council may have approved the development of a huge block of apartments, a shopping centre to be built next to your new home over the next few years. In Queensland, that would likely mean construction noise from 6:30am to 6:30pm, Monday through Saturday, as we know from the recent unit-building boom in Brisbane.
Or the Department of Main Roads might have approved a motorway, busway, railway, or airport runway to be built nearby – in which case they can usually make a certain amount of noise 24/7. One of our staff members recently moved house because they were so sleep deprived by the noise coming from the construction of a nearby railway extension.
These two searches may be one you need a lawyer to help with, as development searches can be complicated and expensive, requiring multiple types of searches.
8. Local Authority Search, Water Search
A local authority search will inform you of any outstanding rates due to be paid by the property.
This search reveals whether there is a fixed rate that applies to the bills for water and sewerage on the property. It will also warn you of any outstanding water bills that you would have to pay if you bought the property.
9. Council Zoning Search (Town Planning Search)
If you have bought a fixer-upper, are you going to be allowed to renovate under the council zoning laws? Obviously you need to get council approval before you do anything – but there's no point buying now if you actually won't be allowed to do the work later.
A lawyer can do your council zoning search, also called a town planning search, to find out what kind of alterations are approved for a property. This can be an expensive search.
10. Body Corporate Records
For a strata property such as a townhouse, unit, or apartment, it's always best to get a copy of the last few years' worth of AGM minutes, financial details of the administrative and sinking funds, and problems that have been previously repaired (or not) such as plumbing, drainage, fencing, and driveways. You don't want to be caught out buying into an estate where a few owners are behind on their body corporate levies or are flat out refusing to pay.
Additional searches may be required depending on the nature of the property, such as:
Energex search if there are major power lines nearby or soon to be built nearby
Heritage register search for historically significant properties
If you're currently considering a home loan, the comparison table below displays some of the variable rate home loans on our database with links to lenders' websites that are available for first home buyers. This table is sorted by Star Rating (highest to lowest), followed by comparison rate (lowest-highest). Products shown are principal and interest home loans available for a loan amount of $350K in NSW with an LVR of 80% of the property value.
Before committing to a particular home loan product, check upfront with your lender and read the applicable loan documentation to confirm whether the terms of the loan meet your needs and repayment capacity. Use Canstar's home loan selector to view a wider range of home loan products.