After spending months researching the property market,
applying for a home loan
and making your way to auctions, you've finally secured the home of your dreams. Now, you just need to make it official on settlement day.
After securing your dream home, you need to go through the legal process of transferring ownership of the property into your name. This is known as 'settlement' and is usually the last step buyers and sellers go through to complete the transaction.
As one of the biggest purchasing decisions you'll likely make in your lifetime, it is important to understand how the settlement process works, what happens on settlement day and how to prepare for it.
What do I need to know about settlement?
Settlement is the legal process of transferring property ownership from one owner to another.
Each state and territory has their own specific rules and regulations that need to be abided by for the property transfer to be legally binding. As these legal arrangements can be quite complex, some buyers choose to engage a solicitor or conveyancer who provides guidance through the necessary paperwork and ensures their legal obligations have been met before the date of settlement.
Some of these processes can take several weeks or months to organise, so it's important to be prepared in order to avoid having the settlement delayed.
What happens on settlement day?
Settlement day is where all the legal and financial loose ends are tied up. As these meetings usually happen between the representatives of the buyers and sellers, you don't always have to attend the settlement day personally.
At an agreed date and time, the settlement agent (usually a conveyancer or solicitor) will typically meet with your lender and the seller's representatives.
All documents are reviewed and exchanged between both parties and signed. The bank withdraws money from the buyer's nominated account and pays the seller. Finally, the title office receives the signed documents and registers the new owner of the property.
How to prepare for settlement day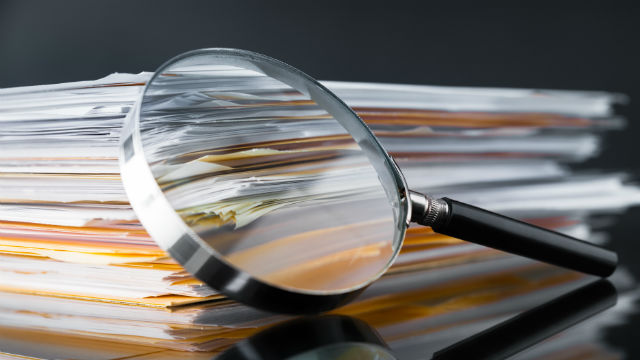 Leading up to the big day, your settlement agent will review the terms in your sales contract to ensure they're fair and reasonable. They should describe these terms in clear, easy to understand language and make you are aware of any potential shortcomings in the agreement.
Along with reviewing the sales contract, they will:
Conduct title searches to ensure there are no outstanding debts or caveats and the existing mortgage has been paid off.
Ensure both parties have filled out and filed their documents correctly
Propose a suitable date and time for settlement day.
Make sure there's enough time for financing to be approved prior to the proposed date.
Notify the council and utility suppliers the property is getting a new owner. (Keep in mind, the new owner will be responsible for connecting the new utilities).
Ensure there are no caveats (another person who has rights over the property) and outstanding debts against the property.
For buyers, there's a number of tasks you typically need to complete prior to settlement day:
Arrange a final building and pest inspection. This ensures the property is in the same condition it was sold in and is free of timber pests or other infestations.
Arrange a suitable time and date for the moving company to move your possessions into your new home. In the unlikely event of a delay, be sure the moving day is a few days after the initial settlement date.
Make sure building insurance will take effect once the Sales Contract has been signed and settlement is complete.
Sign any documentation your settlement agent has prepared for you.
What can go wrong?
While most settlements go smoothly, there is a small chance you could experience a challenge throughout the process. Fortunately, these incidents are rare and most problems can be rectified within a matter of days.
Sometimes your representative may miss a meeting or forget to bring a crucial document on settlement day. There could be a delay in transferring funds to the seller or the removalists might need to be rescheduled due to unforeseen circumstances.
If there is newfound damage to the property or a major pest infestation, this will need to be resolved prior to settlement.
After settlement day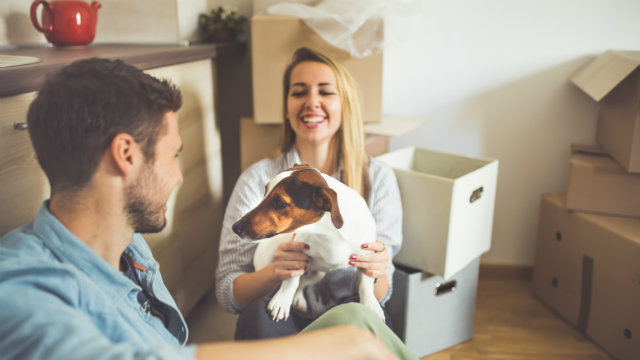 After the meeting, your settlement agent should send a final report letter notifying you the settlement has been finalised and the money has been received, following your lender debiting the sum paid from your account. Besides from a few minor tasks, this is where the homeowners can finally celebrate by picking up the keys from the agent and officially moving into their new home.
Conveyancing.com is a dedicated and experienced team of legal practitioners with expertise in property law, including conveyancing and the legal requirements involved.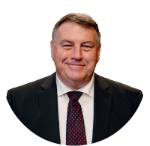 About Jim Parke
Jim Parke from Conveyancing.com is a lawyer and certified practising accountant. He is an accredited specialist in business law, has been involved with Crime Stoppers in Australia and internationally and is on Adult Parole Board of Victoria where he plays an important role in the Victorian criminal justice system. Jim currently serves as Mayor of Boroondara.