A conditional approval, also known as
pre-approval
, is a lender's estimate of how much you could afford to borrow for a
home loan
, provided you meet certain conditions.
A conditional approval can also be known as an approval in principle and generally should come to you in writing, with all the conditions clearly listed.
These conditions will depend on your circumstances, but could include a requirement to sell another home, pay off an existing debt, provide more documentation or close an account.
Conditional approval is not a guarantee that you will qualify for a home loan, but it can be an important step in the process.
Different providers may define conditional approval differently, so it could be worth checking with your lender or seeking professional advice to confirm what it could mean for you.
What are the potential benefits of conditional approval?
Having conditional approval is not compulsory, but can be useful when searching for, and negotiating to buy, a new home.
A major benefit of conditional approval is that it can help you attend an auction or open house armed with a good idea of how much you are able to spend.
Conditional approvals can also help demonstrate to the vendor that you are a serious buyer and ready to proceed with the purchase.
It can give you increased negotiating power, as a seller may be willing to lower the price to someone they see as more likely to get a home loan or accept your offer over higher offers made by interested buyers that haven't been granted pre-approval.
Can you make an offer with conditional approval?
In general, yes you can, but whether you're buying at auction or via private sale, remember that conditional approval isn't the end of the process.
In an auction scenario, conditional approval can be vital in helping you avoid bidding too much on a property, only to find out later you can't secure a large-enough loan.
It's important to bear in mind that once you win an auction, the contract will be unconditional and an immediate deposit will be needed, so there is still some risk involved should the lender knock back your formal application.
At a private sale, you could make an offer on a property with a conditional approval, but you will still need to go back to your lender and ensure you meet their conditions so you can progress to a formal home loan approval.
How do you apply for conditional approval?
Before applying for conditional approval, it's generally a good idea to do some preliminary research as to the type of home you want to buy and the suburbs you are interested in.
You may also want to compare a variety of home loans and providers and decide which ones are best suited to your needs.
Most conditional approvals are valid only for a few months, so it can be important to make sure you don't apply for yours too early, only to have to re-apply should it expire before you have found your ideal home.
During the application process, most lenders will ask for evidence of your income, expenditure, identification and residency status.
They will also look at any debt you may already have, such as credit cards and personal loans, as well as any assets you own, such as a car, shares or another property.
Your lender will also want some information about the property you are hoping to purchase, including the size, type and location.
It's important to know that a conditional approval application will normally include a credit check by the lender.
For this reason, it's generally best not to make too many applications to different lenders, as this can negatively impact your credit score.
If a lender sees multiple attempts to access finance on your credit history, it can make you seem higher-risk.
It's also important to let the lender know if any changes to your financial situation occur after you've received conditional approval, such as changing jobs.
What happens after getting conditional approval?
If you receive conditional approval, you will usually have three to six months until it expires.
During this time, you'll typically need to meet all the conditions outlined by your lender before you can move to the next stage, known as formal or unconditional approval.
Unconditional approval means the bank is satisfied all conditions have been met and your formal loan application is in order.
As with the conditional approval, your lender should advise you in writing, and they remain able to cancel the loan approval at any time, up to settlement, should they feel they have been given inaccurate or false information.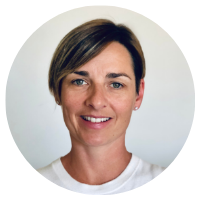 About Katie Rodwell
Katie brings over 20 years of writing experience and prepares a range of articles for the Canstar website. She began her career in London and has worked in senior communications and content development roles in Australia, throughout Asia, Europe and Latin America. She has studied media and languages with the London School of Public Relations, the National University of Mexico and taken further professional development courses with Curtin University in Western Australia.
Image Source: Monkey Business Images (Shutterstock)