Just weeks after the federal government's new First Home Loan Deposit Scheme (FHLDS) was launched, experts have raised concerns that it has an "accessibility problem".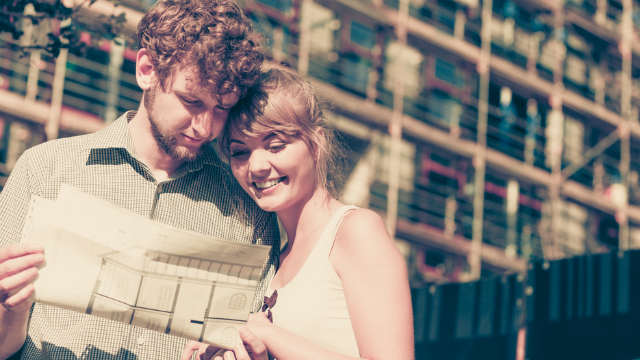 But property research house CoreLogic has criticised aspects of the scheme – the income threshold in particular, which enables individuals earning up to $125,000 per year before tax or couples earning a combined $200,000 a year before tax to apply.
"If these income thresholds seem high, it is because they are," CoreLogic's Head of Residential Research Australia, Eliza Owen, said.
"An individual on $125,000 a year sits above the 80th percentile of full-time working wage earners in Australia.
"In other words, a wage of $125,000 is in the top 20% of full-time workers. The median pre-tax income for an individual in Australia is about $78,000."
Ms Owen suggested that under the scheme "high income earners are being offered the same advantage as lower-income earners" and that it "risks awarding home ownership to those who may have otherwise attained it with time".
High earners with more disposable cash to put aside may now be at even more of an advantage in the race to get on the property ladder as a result of the scheme, according to Ms Owen.
"That is because they can save a 5% deposit more quickly, and the scheme is currently limited to 10,000 guarantees a year, awarded on a 'first in, first served' basis."
Under the First Home Buyers Scheme, high income households are offered the same advantages as low income households. The graph shows the length of time it will take for people from different income brackets to save the required 5% deposit. Read more: https://t.co/eIbC2hXvGF pic.twitter.com/ebLH7DTu81

— CoreLogic Australia (@corelogicau) January 10, 2020
The FHLDS has also come in for criticism from housing advocacy group, National Shelter. Its Executive Officer, Adrian Pisarski, told Canstar that the limit on the number of people who can access the scheme could make it "a lottery".
"We would prefer measures that would apply to anybody who is entering the housing market," he said.
"We think there could be better-designed policies that help everyone, rather than this more narrow policy which is only going to help those who get in early."
Mr Pisarski also questioned the scheme's income threshold, which he described as "high".
"It is not really targeting people who need assistance at the lower end of the income spectrum," he said.
Over the long term, Mr Pisarski said that the scheme could also push house prices up, particularly in those price brackets where first home owners are typically looking.
However, some property groups, such as the Property Council of Australia, have said the scheme could act as a stimulus for new housing construction and would help first home buyers who are struggling to scale the "big deposit hurdle".
"This isn't a hand-out but a hand-up for first home buyers," Property Council Chief Executive, Ken Morrison, said in a statement.
"They will still be required to be approved for loans and be able to repay them, but it should make it easier for first home buyers to take their first step towards home ownership," he said.