Westpac Margin Loans
Westpac has been awarded a 5-star rating in CANSTAR's 2017 Margin Loans Star Ratings. Find out why CANSTAR have recognised the Westpac margin loan as providing outstanding value to consumers.
This year, CANSTAR has researched and rated 12 providers with 14 margin loan products in Australia. CANSTAR is pleased to congratulate Westpac on achieving our 5-star rating for outstanding value margin loans for the second time, having also won this award in 2016.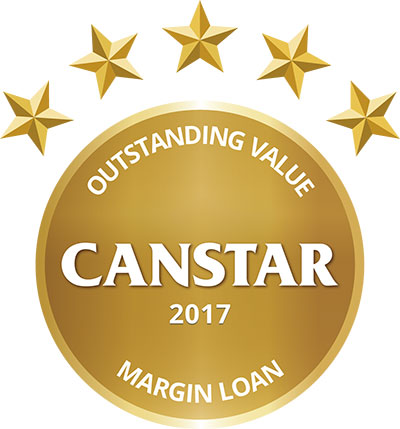 Why Westpac won a 5-star rating for margin loans
Westpac's Online Investment Loan, which was new to market in our 2016 ratings, remains this year's leader on price. At the time of writing, this loan offers a fixed rate of 4.70% and a variable rate of 5.20%, with interest paid in advance. This competitive price has seen Westpac achieve a 5-star rating for both the Share Investor profile and Managed Fund Investor profile.
Westpac offers fewer shares and managed funds than the industry average, but for price-conscious investors it is certainly a product to add to the shortlist.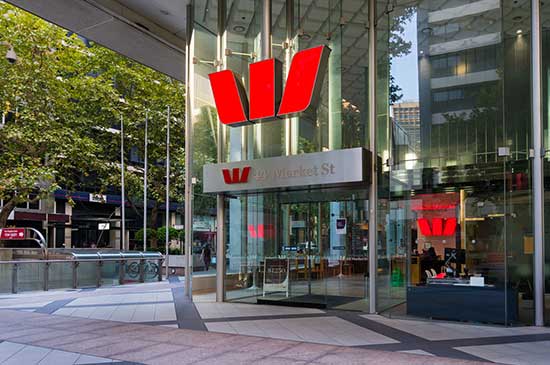 The inclusions above represent a selection of what is included. Additional conditions may apply to different features. Please ensure that you read the product disclosure statement (PDS) to determine all the loan options and inclusions for the product you are considering.
CANSTAR is an information provider and in giving you product information CANSTAR is not making any suggestion or recommendation about a particular credit product. If you decided to apply for a home loan, you will deal directly with a financial institution, and not with CANSTAR. Rates and product information should be confirmed with the relevant financial institution. For more information, read our detailed disclosure and our Financial Services and Credit Guide (FSCG).
About Westpac
Westpac was founded in 1817 as the Bank of New South Wales, making it Australia's first bank, and its first officially incorporated company. Today, Westpac serves nearly 13 million customers. As one of the Big 4 Australian banks, the Westpac Group also owns a number of other banking brands including St.George Bank, Bank of Melbourne, BankSA, and RAMS.
Westpac for investors
Westpac's online investing platform allows consumers to trade on the go with their phone, tablet, or desktop. The Westpac YouTube channel includes the long-running "Westpac Foreign Exchange" video series of market updates.
How Westpac supports the community
To tackle the affordable housing challenge in Australia, Westpac lent $1.05 billion to the social and affordable housing sector as of 2015-16 (2016 Annual Report). Westpac also ran educational workshops for more than 59,500 people in 2015-16 to help everyday Aussies learn how to manage their money better. The Westpac Foundation also distributed 100 community grants in 2016, for innovative social enterprises that are making a difference in the world.
One of Westpac's latest initiatives, Businesses of Tomorrow, was launched in 2016. This award recognises 200 emerging businesses and rewards them with professional services, mentoring from influential business leaders, global study tours, national media, and more.
Westpac supports the Australian community by focussing on disaster relief for businesses and communities, addressing financial and educational disadvantage in Aboriginal and Torres Strait Islander communities, and microfinance for more than 1,000 marginalised small businesses. In 2015-16, 30,700 customers accessed a financial assistance package from Westpac (2016 Annual Report), and in total, Westpac made $148 million in community contributions this year.
Many people would recognise Westpac for its sponsorship of the Westpac Rescue Helicopters. Their Lifesaver Rescue Helicopter Schools Program takes choppers to primary schools around the country to teach students about water safety and the emergency services.
Source: Westpac Banking
And when it comes to equality for all, Westpac has been making strides. Their proportion of leadership roles filled by women is now 48%, with a 2017 target of 50%. Westpac also employs more than 4% Indigenous Australians, and this year they partnered with CareerSeekers to help three refugees who are students to complete paid internships with Westpac.
How Westpac protects the environment
Westpac has invested in total $6.2 billion to the CleanTech and environmental services sector as of 2015-16. They raised $500 million through issued Westpac Climate Bonds this year, with funds allocated to wind energy facilities and low carbon commercial properties. The Westpac Group is carbon natural and has reduced greenhouse gas emissions by 40% since 1996.