CommSec Margin Loans
CommSec has been awarded a 5-star rating in Canstar's 2017 Margin Loans Star Ratings. Find out why Canstar have recognised the CommSec margin loan as providing outstanding value to consumers.
This year, Canstar has researched and rated 12 providers with 14 margin loan products in Australia. Canstar is pleased to congratulate CommSec on achieving our 5-star rating for outstanding value margin loans. CommSec have been a consistently high performer, having achieved a 5-star rating every year since our 2009-10 star ratings.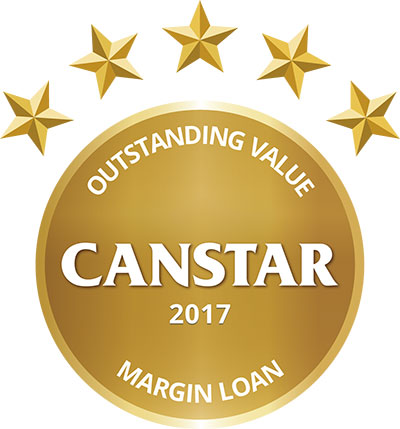 Why CommSec won a 5-star rating for margin loans
CommSec has scored a 5-star rating in the Managed Fund Investor profile this year, with an impressive suite of both loan and service features.
It is the market leader in terms of advisor and direct client services, with comprehensive market analysis and commentary.
CommSec offers an impressive total of 1,673 managed funds on their approved product list as at 1 December 2016 – well above the market average of 1,531 diversified or 1,515 undiversified managed funds.
CommSec's margin loan features a variable interest rate of 6.63% as at 1 February 2017, which is below the market average of 6.78%.
The loan also offers flexible margin call notification and payment options.
Other features of the loan include extensive options within cash advance, dividend distribution, and repayments.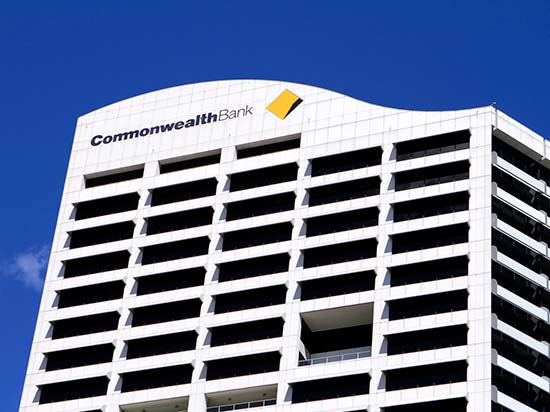 The inclusions above represent a selection of what is included. Additional conditions may apply to different features. Please ensure that you read the product disclosure statement (PDS) to determine all the loan options and inclusions for the product you are considering.
Canstar is an information provider and in giving you product information Canstar is not making any suggestion or recommendation about a particular credit product. If you decided to apply for a home loan, you will deal directly with a financial institution, and not with Canstar. Rates and product information should be confirmed with the relevant financial institution. For more information, read our detailed disclosure and our Financial Services and Credit Guide (FSCG).
About CommSec
The Commonwealth Bank of Australia (CommBank) was founded in 1911 as the government bank for our young nation, and they are still Australia's largest provider of financial services. CommSec is one of the companies in the Commonwealth Bank Group.
CommSec for investors
CommBank established CommSec brokerage services in 1995, and they subsequently launched an online share trading website in 1997. CommSec Advisory provides full-service stockbroking and investment advice, and the CommSec app allows you to trade on Apple or Android devices.
CommSec's YouTube channel is jam-packed with regular market updates and investment commentary. Those who are relatively new to investing could benefit greatly from watching their "Mentor In A Minute" series of short videos, and their market report videos which are released several times per day.
Source: CommBank
How CommBank supports the community
One of CommBank's key goals to benefit the investor community has been innovation, with CommBank establishing blockchain research in Australia as one of the founding members of the R3CEV team.
On a global scale, the WISE app and Investment Series financial literacy program is training women in Indonesia to build their own way out of poverty. More than 2,400 businesses are now participating in CommBank's Innovation Labs around the world.
CommBank also focuses on teaching children the value of money, with more than 330,800 students participating in School Banking, and 550,000 students in the Start Smart program in 2015-16. This year, CommBank launched an Indigenous student financial literacy program in partnership with AIME.
The CommBank Staff Community Fund Grants distributed $2 million to more than 220 community organisations this year through dollar-matching by CommBank. On top of that, staff donated 31,000 volunteer hours to charity, and CommBank invested $263 million in total in local communities.
How CommBank protects the environment
CommBank achieved their climate change targets in 2015-16 to reduce carbon emissions. Their environmental policy also focusses on responsible investing and lending and responsible procurement to avoid unnecessary consumption and waste.