nabtrade Margin Loans
nabtrade has been awarded a 5-star rating in CANSTAR's 2017 Margin Loans Star Ratings. Find out why CANSTAR have recognised the nabtrade margin loan as providing outstanding value to consumers.
This year, CANSTAR has researched and rated 12 providers with 14 margin loan products in Australia. CANSTAR is pleased to congratulate nabtrade on achieving our 5-star rating for outstanding value margin loans for second time, having received a 5-star rating in our 2016 ratings for the Share Investor profile.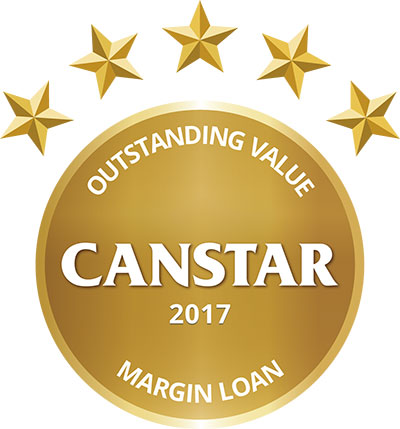 Why nabtrade won a 5-star rating for margin loans
nabtrade, one of the companies in the NAB Group, advertises trade fees as low as $14.95 per trade (for amounts of $5,000 or less) at the time of writing.
Achieving a 5-star rating in the Share Investor profile, nabtrade's margin loan was new to the market in our 2016 ratings, and still offers one of the lowest interest rates assessed.
Variable Interest Rates on Margin Loans: nabtrade vs Market Average
Loan Amount
nabtrade
Market Average
$50,000
6.40%
6.78%
$250,000
5.65%
6.70%
$500,000
5.40%
6.66%

Source: CANSTAR, as of 1 February 2017.
Fixed Interest Rates on Margin Loans: nabtrade
Loan Amount
nabtrade
$50,000
6.15%
$250,000
5.40%
$500,000
5.15%

Source: CANSTAR, as of 1 February 2017.
In terms of features, nabtrade has 449 ASX stocks on its acceptable securities list and 1,153 managed funds as at 1 December 2016.
The nabtrade margin loan also features extensive coverage across direct client services, and margin call notification and payment options.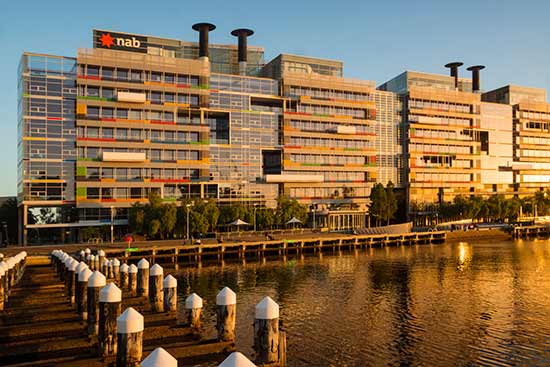 The inclusions above represent a selection of what is included. Additional conditions may apply to different features. Please ensure that you read the product disclosure statement (PDS) to determine all the loan options and inclusions for the product you are considering.
CANSTAR is an information provider and in giving you product information CANSTAR is not making any suggestion or recommendation about a particular credit product. If you decided to apply for a home loan, you will deal directly with a financial institution, and not with CANSTAR. Rates and product information should be confirmed with the relevant financial institution. For more information, read our detailed disclosure and our Financial Services and Credit Guide (FSCG).
About nabtrade and NAB
nabtrade are a provider of investment products and platforms and investment loans. Its parent company NAB is a provider of home loans, banking products, and insurance products.
NAB was founded in 1981 and is one of the big four banks in Australia. They serve 9.8 million customers worldwide and employ more than 35,000 people in Australia, New Zealand, and around the world (2016, NAB).
nabtrade for investors
NAB's new Investor Relations app, launched in 2016, provides investors in NAB with access to shareholder information on the go, including ASX share price updates, dividend information, strategy updates, and more. The app is available on Apple and Google devices.
The nabtrade platform was launched in late 2012 and regularly ranks highly for casual investors, active investors, and traders in our annual star ratings.
nabtrade's YouTube channel includes the Switzer Investing Insights series and a helpful series of Tutorials for learning how to use the nabtrade platform.
Source: nabtrade
How NAB supports the community
NAB's Dig Deeper 2016 report shows corporate responsibility highlights including contributing $48.8 million to Australians communities in 2016, $8.1 million distributed in community grants, and $2 million in dollar-matched workplace giving. NAB employees have given 1 million volunteer hours to date, as they are given 2 days' leave per year to volunteer for causes they care about.
More than 440,000 people have been assisted through microfinance products since 2005, in partnership with Good Shepherd Microfinance. NAB were the first Australian company to be recognised in Fortune Magazine's 'Change the World List', for their customer-focused redesign of their collections policy for financial assistance customers.
As for reflecting the diversity of our community, NAB employs more than 200 Indigenous Australians. In terms of gender equality, women make up 39% of NAB Group subsidiary boards.
How NAB protects the environment
In 2015-16, NAB lent $7.3 billion to help address climate change and support the transition to a low carbon economy – not surprising, from Australia's first carbon neutral bank. This year they were the first company in Australia to establish a science-based emissions reduction target for their operations, to keep global warming below the 2° threshold.
They also arranged the issuing of the $300 million Victorian Government Green Bond, the first Climate Bond Standard Certified Green Bond in the world from a semi-government authority. NAB were recognised as a Green Bond Pioneer by the Climate Bonds Initiative and London Stock Exchange for their work in developing the Australian green bonds market.
Disclaimer: Product Target Market Determination (TMD) available at nab.com.au/TMD