School Banking can give your child some of the most important lessons they'll ever learn in school – how to manage their own money and save for the future.
Teaching children the all-important skills of money management and saving when they are young can empower them for success in the future. School Banking plays an essential role in helping Aussie kids learn about money management and set up a regular savings routine alongside their friends. School Banking can teach valuable financial literacy skills that last well beyond school life.
How does School Banking work for students?
Generally, School Banking runs all the way through primary school and sometimes through high school as well.
School banking involves setting up a savings account with a passbook through the provider of the service at the particular school. On school banking day every week, the kids simply deposit money through a simple system of deposit envelopes and a dropbox/intranet service provided at the school.
Banking at school means busy Mums and Dads don't have to schedule a regular trip to a branch on behalf of their kids.
Children are taught the fundamentals of money through easy, fun exercises that often involve specially created characters or costumes. The kids receive certain rewards for taking part in the program and for saving up, things like a new pencil case or a skipping rope.
What does it do for schools?
From a school's perspective, the school banking program can be an important fundraising opportunity. Schools usually receive a commission from the bank for the number of accounts opened (e.g. $5 for every school banking account opened with CommBank) and another commission on each deposit made by students.
The institution that runs the school banking program will typically provide a certain number of staff to administer the program, but parents and volunteers are often relied on to fill in the gaps, which they do admirably.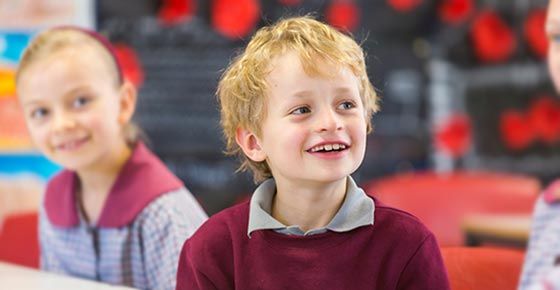 Who offers School Banking Programs?
School Banking in Australia is offered by 8 of the 29 institutions we considered for the Junior Banking Award in 2016:
The 2016 winners of Canstar's Junior Banking Award are the Commonwealth Bank for Bank of the Year – Junior Banking and Hume Bank for Customer-Owned Bank of the Year – Junior Banking.
CommBank's Dominance in Youth Banking
The Commonwealth Bank has been the dominant force in School Banking for the past 80 years, and this is their seventh year in a row of winning the award for Bank of the Year – Junior Banking. Their Dollarmites program began in 1928 and is now the largest program in Australia, with 330,874 students participating during the 2015-2016 financial year. It was running at 3,857 primary schools at the time of this award – that's 116 new schools added since last year's Junior Banking Award!
Dollarmites comes fitted out with an outstanding online education website, money learning games, fun characters, and lesson plans for teachers. Dollarmites pays a 5% commission to schools on each deposit received that is under $10.
CommBank also runs 13 workshops for primary school students on money, saving, banking, and spending. They provide dedicated workshop facilitators to deliver the content, with 51 bank account managers responsible for running the school banking program and workshops in schools, and curriculum information is available for teachers.
They are also the only bank we rated that is offering a high school education program in 2016. They focus their high school workshops on getting a job, superannuation, taxes, and loans and credit. More than 1.9 million Australian students have taken part in a Start Smart program since 2009.
CommBank's Beanstalk website is full of games and activities for young bankers to promote financial literacy, as well as information for parents on how to teach their kids about money.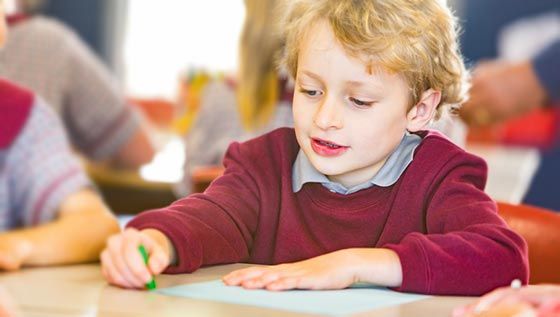 Hume Bank Leads the Way For Customer-Ownership
This is Hume Bank's fifth year in a row of winning the award for Customer-Owned Bank of the Year – Junior Banking. Their Junior Saver Club school banking program runs in 51 schools, the largest program of the 24 customer-owned institution institutions eligible for the award. Students in the program complete activities to earn prizes, as well as using various savings and budgeting tools. Hume Bank staff visit the schools to process account openings and deposits, and the bank pays a commission to schools for new accounts opened and for each $100 deposited by students.
Hume Bank also provides teachers with workshop tools for both primary and high school, with 18 workshops covering money, saving, spending, banking, getting a job, superannuation, loans and credit, credit cards, mobile phones, debt, and setting financial goals.
They also have a website dedicated for junior bankers that provides online, fun and easy-to-understand information for parents and children around financial literacy and learning how to manage money.
Some financial institutions do not have a dedicated school banking program but they still run educational workshops in schools to teach kids the value of money and ways to save. So it pays to find out what your local branches are doing in the all-important area of developing the financial skills of local kids.
Of course, no matter what program your school offers, it's still a great idea to compare savings account interest rates on offer from other institutions.

History of School Banking
School banking has a proud tradition in Australia. In the late 1880s, the government urged financial prudence from a very young age and people were judged by the amount of money they saved.
"To learn while still at school the art of wisely apportioning pocket money, and correctly balancing the private budget, should in after years prove of inestimable worth…" (T.M. Wilton, 'The School Bank', Bank Notes, January 1935)
In 1887, a scheme for school banking was begun by the NSW Department of Education as part of the school routine. Teachers performed the banking duties, which involved receiving deposits from the students, entering the amounts in special ledgers, and paying withdrawals. Responsibility for school banking in NSW was taken over by the Government Savings Bank of New South Wales in 1925. When this bank merged with the Commonwealth Bank in 1931, it assumed responsibility for NSW School Banking.
Generations of Australians were taught the value of saving through the evolution of this first School Banking program: The Dollarmites Club. These days, children at more than 3,800 schools around the country are learning the fundamentals of money management through the Dollarmites School Banking program, and the name "Dollarmites" still elicits nostalgic memories for many adult Australians.
The first money boxes
Money boxes were an integral part of this early financial thrift, designed to encourage children to save by experiencing the growth of coins into sums of money. Money boxes are a tradition that is now over 85 years old.
"As an incentive to thrift the box is having a splendid moral effect in the minds of younger people…" (Bank Notes, June 1922)
The Commonweath Bank took over the Queensland Government Savings Bank in 1920, and its existing stocks of money boxes were redone to look like the Commonwealth Bank's headquarters on the corner of Pitt Street and Martin Place in Sydney. In 1928, the shape of the money box was redesigned to look more like this famous building.
The Pitt Street Branch money box was hugely popular but it had to be cut open for its contents to be removed. There was no "borrowing" from the money box in those days!
Since then, CommBank's money boxes have changed shape many times, including some boxes shaped like Darth Vader from Star Wars. When mobile banking as introduced in 1997, a new money box in the shape of a MobileBank was introduced.
https://youtu.be/FQZvGzMVkX0?list=PLeoQW2Nhxrd8dx2u5aUDYqjghD47zk78h