We currently live in an age of tap-and-go payments, internet banking and online shopping. This means that parents may want to look for new ways outside of the traditional cash payment method to show kids the value of money and how to spend it wisely.
Spriggy is a company that says it aims to help parents teach their kids about money in today's digital world. We take a closer look at how Spriggy works and how it stacks up to the alternatives.
What is Spriggy?
Spriggy is a mobile app and prepaid card that aims to help teach kids between the ages of six and 17 about money. Parents can pay pocket money through the app and kids can then save the money in the Savings area of the app or transfer it to their Spriggy card to make purchases. Spriggy says parents are given full oversight of the account and can check their child's savings, track their spending, transfer money to them and lock the card if needed.
What bank is Spriggy with?
Spriggy is not owned by any bank and Spriggy cards are facilitated through a third party, Indue. Indue is a Brisbane-based company and an Authorised Deposit-taking Institution (ADI), meaning it's licensed by APRA to operate a banking business, including accepting deposits.
"I just wanted to share a story about my daughter with her new Wonder Woman Spriggy Card. She has been so well behaved now knowing she can go shopping and pay for things herself.

Chore money comes in handy too as I can just transfer from my bank. It's amazing." Krystle. pic.twitter.com/ovL7LkZSqi

— Spriggy (@spriggyofficial) May 1, 2019
How much does Spriggy cost?
Spriggy currently charges an annual membership fee of $30 per child. Spriggy also offers a free 30-day trial.
Other costs include a $10 replacement fee if your child's Spriggy card is lost or stolen and a 3.5% surcharge on international purchases made using the card. Cancellation fees of up to $10 may also apply. For full details, read Spriggy's product disclosure statement (PDS) on its website.
What are the main features of Spriggy?
Mobile app
The Spriggy mobile app is designed to be used by both children and parents. Through the app, kids can manage their own pocket money and choose to either save it or transfer it to their Spriggy card for spending.
Parents are given a different login and access to a Parent Wallet, which only they can see and access. To pay pocket money, parents firstly need to transfer money into the Parent Wallet and then transfer it across to the child's Savings or Spriggy card. You can also set up automatic scheduled pocket money transfers from the Parent Wallet.
Through the Spriggy app, parents can also monitor their child's spending and savings, set up real-time spend notifications and lock the card.
Spriggy card
The Spriggy card is a prepaid Visa card. This means kids can only spend what is on the card and can't go into debt. Spriggy cards can currently have a maximum of $999 loaded onto them, while the minimum amount a parent can load onto their child's card is $1.
Spriggy cards can be used in-store or online, wherever Visa is accepted. The Spriggy card also allows for contactless payments under $100 through Visa payWave or by setting up Apple Pay or Google Pay.
There are a range of different card designs available, including Disney and Pixar, Star Wars and superhero-themed cards, along with 'Spriggy originals' which more closely resemble traditional credit or debit cards.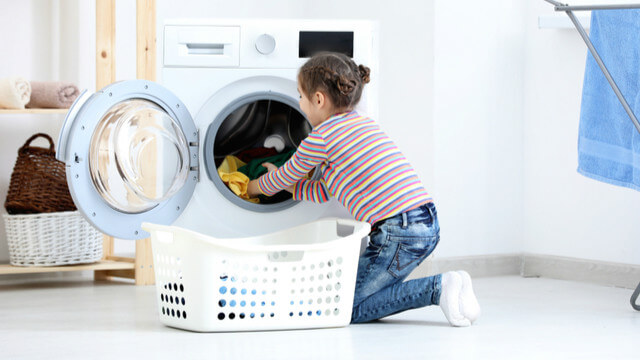 Earning pocket money through jobs
Parents can create jobs through the app (like finishing homework, unpacking the dishwasher and walking the dog) for their kids to complete. Jobs can be paid or unpaid and can be once-off or recurring. Once a job has been completed, parents can manually approve it through the app. If it is a paid job, parents will need to confirm the payment.
Savings goals
Kids can create specific savings goals and keep track of their progress through the app. Funds designated to a goal are locked and can be transferred to the Spriggy card for spending once the goal has been achieved (or if the goal is deleted the money will go into the child's Savings). Kids can add money to a goal from their Savings or Spriggy Card and parents can add funds to the goal directly from their Parent Wallet.
Is Spriggy safe to use?
Money that is in the Spriggy program is not protected by the Australian Government's Financial Claims Scheme (FCS). This scheme provides financial protection for consumers in the event of an ADI going out of business (which in this case would be Indue).
According to Spriggy, the program is not covered because it uses prepaid cards, not deposit accounts. This means that if Indue fails, you could risk losing all or part of the money held within the Spriggy program.
Spriggy does not hold any money itself. So in the event that Spriggy itself goes out of business, your funds would not be affected as they would still be stored with Indue.
How does Spriggy compare to alternatives?
Kids bank accounts
A key difference is that Spriggy costs money. Parents need to pay a $30 membership fee for each child per year. In comparison, there are a number of transaction accounts for young people on Canstar's database that do not charge account-keeping fees. It could be worth checking with the provider of any transaction account you're considering to confirm whether you can open an account for your child and whether any special terms or conditions apply.
In terms of savings, Spriggy does not pay interest on the money that a child puts into their Savings. This means that kids won't witness the 'magic' that is compound interest.
You also can't use the Spriggy card to withdraw money from an ATM. This may be an issue if you or your child ever need cash.
Another potential downside of Spriggy is that parents can't transfer money directly from their bank account into a child's Spriggy account. To pay pocket money, parents firstly need to transfer money into their Parent Wallet on Spriggy. This means parents have to make two transfers instead of one.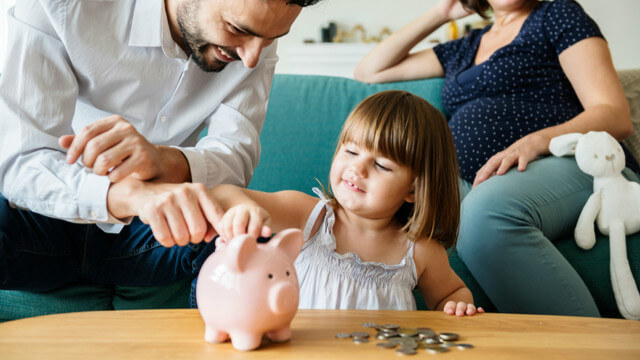 Cash pocket money
One advantage of using Spriggy instead of old-fashioned cash is that it could help kids get used to using digital money. After receiving pocket money, kids are also encouraged to think about whether they want to put it into their Savings or transfer it to their Spriggy card to spend.
For parents, one practical benefit of Spriggy is that you don't have to worry about having physical cash on hand for pocket money. Through the app, you can also set up automatic pocket money transfers if you want to give your kids a regular allowance.
That being said, it's likely that you could get the same benefits by opening up a kids banking account. You might also be able to find an account that charges no regular fees and pays interest. It's a good idea for parents to consider all options available and weigh these up with the added functionality that Spriggy can offer.
Cover image source: ESB Professional (Shutterstock).