A smartphone can be an expensive investment, and most of us rely on them in our everyday lives. So, what do you do if yours breaks? We look into the options when it comes to insuring a smartphone.
Whether you plan on purchasing a mobile phone outright or locking into a contract (a mobile phone plan) to acquire your shiny new smartphone, it's still likely to be an expensive piece of kit. Considering how much we use our smartphones, and how most of us carry them everywhere we go, it's pretty easy to imagine your phone could be damaged, lost or stolen.
So how can you insure your phone for these circumstances? There are several options to choose from, which we explain in detail below.
What is smartphone insurance?
Smartphone insurance, which provides cover for your smartphone, can typically be bought as part of a contents insurance policy, or as a standalone policy from a mobile phone provider (see below for details).
Mobile phones tend to be extremely valuable, but can also be very easy to damage. Obtaining insurance for these devices is often the best way to offset the cost of repairing or replacing them in case something goes wrong.
Depending on the policy you purchase and where you get it from, smartphone insurance can cover any of the following things:
Accidental loss or damage
A replacement device if your phone is stolen
Reimbursement of unauthorised calls
Worldwide travel cover (short-term)
Mechanical failure
In some cases, policies can also cover replacement of accessories like earphones and cases for loss or damage
As with other contents insurance policies, a common exclusion is that smartphone insurance will usually not cover you if your phone is damaged or lost due to circumstances that you could have easily prevented. For example, in many cases you will not be covered if you leave your phone unattended in an unlocked vehicle.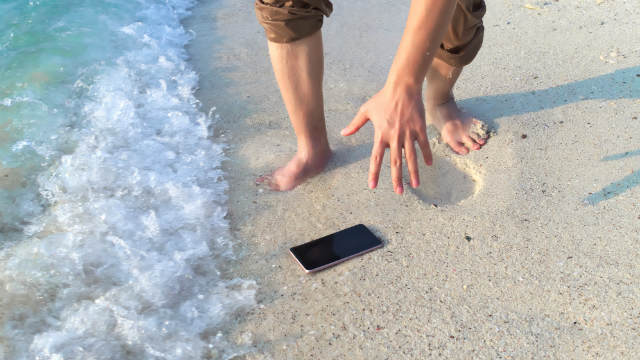 Another common exclusion may be the usual wear and tear that phones can suffer over time. For example, your insurance may not cover your phone if it has simply worn out after years of use (e.g. the battery life is decreasing with age).
How do you get smartphone insurance?
There are several ways that you can acquire smartphone insurance, including:
As a contents insurance inclusion or optional extra
From the phone's manufacturer or your telco
As part of credit card purchase protection insurance
Insure your phone with contents insurance
One way to cover your smartphone is through a home and contents policy. As part of the contents of your home, your mobile phone may be covered in and around your home.
Check how much cover your policy provides for mobile devices – is it enough to replace your smartphone if necessary?
For example, some contents policies have per-item cover limits on valuable belongings, such as smartphones and jewellery, which means they will only payout a certain amount of money for that item when a claim is made, which may be less than what that item costs. Some policies may also only offer accidental damage cover to your smartphone or other belongings as an optional extra at an increased premium. This means you won't be covered for accidental damage, such as dropping your phone on the floor or in the toilet, unless you choose to include this additional cover in your policy and pay a higher premium.
If you want your phone to be covered when it travels with you, you will also usually have to add an optional extra type of cover known as portable valuables or portable contents cover to your contents policy, which may add to the premium you pay.
This is one way you could insure your phone against any loss, theft, or damage sustained away from home, and you can also obtain portable valuables cover for jewellery or a laptop while away from home.
Keep in mind the excess charged on your contents insurance policy – the amount of money that you have to pay from your own pocket before the insurer covers the remainder of the loss. Choosing a higher excess on your policy will typically mean you pay less money in your insurance premiums. However, if your excess is more than a few hundred dollars, then insuring your smartphone may not be worth it.
If your device is stolen, you will usually need to file a police report as soon as possible if you wish to make an insurance claim for the loss. You will also typically need to notify your insurance provider of the loss within a certain period of time, and you should always make an effort to find your proof of purchase (such as a receipt).
Insurance from your mobile provider
If your home and contents insurance policy doesn't cover your smartphone, you may be able to get cover through your mobile phone provider.
Many mobile providers offer smartphone insurance for phones under their contracts, either as an add-on to the cost of the customer's plan, or as an after-purchase extra down the road.
For example, Apple provides a complimentary 90-day warranty with its iPhone products, as well as offering extended warranties for purchase (at the time of writing).
If you do a quick search online you'll find that most of the major telecom providers in Australia – Telstra, Optus, Vodafone, and Virgin – offer some form of smartphone insurance. If you're going with a smaller provider, then you'll need to check with them what their coverage options are.
Note that just as with your contents insurance, smartphone insurance from your mobile provider typically won't cover your phone if it is left unattended. Mobile providers also tend to exclude wear and tear, cosmetic damage, and damage from fire or rain from their coverage.
Credit card purchase protection
Another way your smartphone could be insured is through a purchase protection insurance policy via a credit card. Purchase protection (also referred to as merchandise protection or purchase security) insures the belongings you buy with your credit card for a period of time.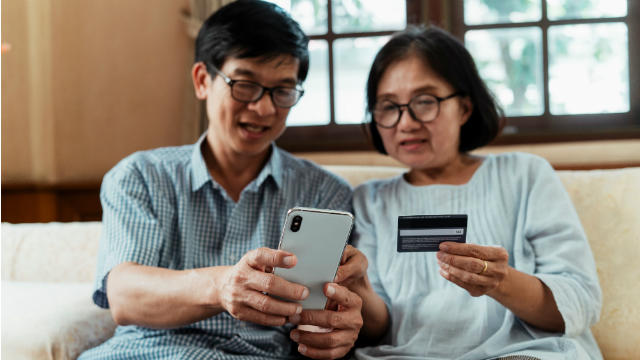 In many cases, this period of time is up to three months or 90 days from the date of purchase. This is the timeframe specified by the vast majority of card providers that offer this feature on Canstar's database, although some offered cover for up to six months from the date of purchase.
At the time of writing, 51% of credit cards on Canstar's database provide purchase protection insurance. All cards out of that 51% cover theft or damage of your smartphone in some way as a part of a purchase cover policy, according to Canstar's research team. When reimbursing you, most providers will cover you for the price of the phone when you bought it, up to a defined limit. Again, this varies from provider to provider, so make sure you check the relevant product disclosure statements.
Keep in mind that some providers exclude cover to mobile phones that are part of a post-paid plan or contract, so it can be important to read the PDS or speak to your card issuer to confirm whether this applies to you.
One of the key benefits of purchase protection insurance through your credit card is the lack of ongoing costs – you only have to pay an excess if you want to make a claim (more on this below), with the premium costs typically included as part of your card's annual fee. In addition, purchase protection will often cover you for a host of other items too, not just your smartphone. To claim on damage or theft to an item, it generally needs to be, according to Canstar's research team:
In your possession
Purchased solely for personal use (not business use)
Charged in full to the credit card
Like other types of smartphone insurance, you may void your cover for your smartphone if you leave it unattended in a public area or in a motor vehicle, if you lose it or it was stolen and you fail to report the loss to police and/or the relevant transport authority within 24 hours, or it is damaged due to normal wear and tear. So, dropping your phone on the pavement or having it stolen from your back pocket will generally be insured (provided you have the receipt and promptly report it stolen), but leaving it in your car or claiming for damage to the screen that has occurred over a long period may not.
So, if you have a credit card and your phone has been damaged or stolen within the first few months of purchase, it could be worth checking with your credit card provider to see if they'll help cover the cost of replacing it.
American Express smartphone screen insurance
In addition to purchase protection insurance, there is a unique benefit offered to American Express cardholders – smartphone screen insurance. This covers you for the cost of repairing your smartphone screen alone, up to the cost of $500 for two events a year (with a 10% excess for each claim). To claim on this policy, take a photo of the receipt you get after repairing your screen and attach it to an online claims form with AmEx. Note that this policy is limited to:
The American Express Explorer card
The American Express Essential card
The American Express Platinum card
For now, it is only American Express that offers this feature among credit card providers, but it will be interesting to see if others will follow in its footsteps.
How much does smartphone insurance cost?
Smartphone insurance can be affordable, particularly if you already have coverage through contents insurance or a purchase protection policy on a credit card.
However, if you need to add portable contents insurance to your contents policy or are looking for smartphone insurance from a mobile provider, this is relatively cheap initially, but the premiums add up over time. If you never need to make a claim, it may sometimes be cheaper to simply pay for any damage yourself rather than buying portable contents cover or smartphone insurance from a mobile provider.
Usually you can expect to pay about $10-$20/month for smartphone insurance through your telco provider, which can add up to over $120/year. For example:
Optus
$14/month (standard device)
$19/month (premium device – e.g. iPhone X, XS, 11 Pro, Samsung Galaxy S10+)
Vodafone
$10/month (Keep Talking Basic insurance for accidental damage)
$15/month (Keep Talking Plus insurance – includes additional cover for smartphone being lost or stolen)
Telstra
$15/month (StayConnected Advance)
This is just a general look at the prices at the time of writing from the major mobile providers, so you might be able to find cheaper options out there if you do some digging.
In addition to the monthly premium, there is often a "service charge" (similar to an insurance excess) of about $100-$300 if your device needs replacing. So, smartphone insurance from a mobile provider could end up being quite expensive in comparison to how much you're paying for the device.
Should you get smartphone insurance?
If you have a history of going through smartphones like a knife through butter, or if you travel a lot, then it may be worth checking if you are insured via one of the methods mentioned above. There are potential pros and cons to each method, however.
If your smartphone is malfunctioning, rather than lost or damaged, it may also be worth asking your telco provider or the phone's manufacturer (such as Apple or Samsung) as to whether the manufacturer's warranty on your device is still valid, and what it covers (such as mechanical failure or defects). In addition to the manufacturer's warranty, you also have the right to ask your telco provider or phone retailer/manufacturer for a repair, replacement or refund for a faulty or unsafe phone device, under Australian Consumer Law.
Featured image source: Apple (YouTube)