The June storm caused significant damage to some waterfront properties – but does insurance cover the cost?
The east coast storm that hit Australia in June not only served as a reminder of how devastating Australia's weather systems can be – it also pointed out the glaring risk of having a house by the sea.
Sobering pictures of properties facing Collaroy Beach appearing to teeter on the edge of a newly-formed sand cliff makes you think: will that damage we covered by home insurance?
Home insurance and 'actions of the sea'
The bad news for property owners affected by the king tides and snap storm is that some may not be covered for the beach erosion and subsequent damage caused in such storms.
According to the Insurance Council of Australia, while 93% of all new home insurance policies purchased in Australia now include cover for flooding (under the standard definition), neither actions of the sea nor the effects of gradual sea level rise are considered to be flooding for insurance purposes.
Indeed, on Canstar's database there is not a single home insurance policy that covers "actions of the sea" as a standard coverage. But whilst insurers won't cover action of the sea in general, some of them will make allowances for storm surge (in addition to tsunami or earthquakes). So – there is a possibility that some home owners may be able to put in an insurance claim if their policy allows for storm surge. Although as a complicating factor, storm surge generally excludes king tides!
Here's an example from RACQ: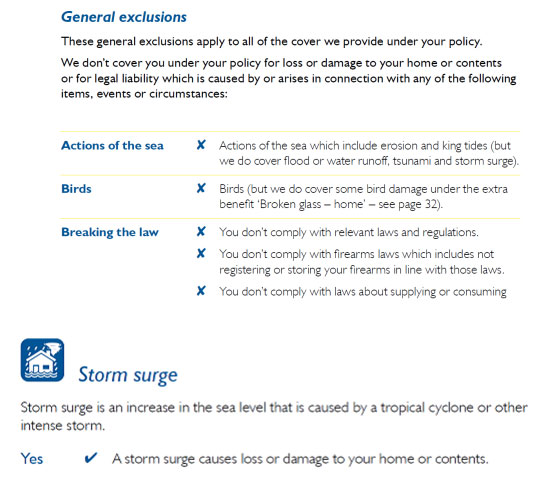 Not covering 'actions of the sea' makes sense really, because for the vast majority of properties in Australia actions of the sea wouldn't be a logical risk; for beachfront properties, of course, the risk is much higher – but then insurers may exclude high-risks. So really, offering coverage for actions of the seas would be relatively pointless because the properties that would be most likely able to obtain this cover would be unlikely to need it.
As a general observation, insurers don't knowingly provide cover for something that poses a high risk to specific properties. So just as some properties simply can't get cover for flood because of their location (even though flood cover is widely available in general), it would be very surprising if properties that were already well-documented as being as vulnerable to coastal erosion would be able to get cover for actions of the sea, even if that cover was available.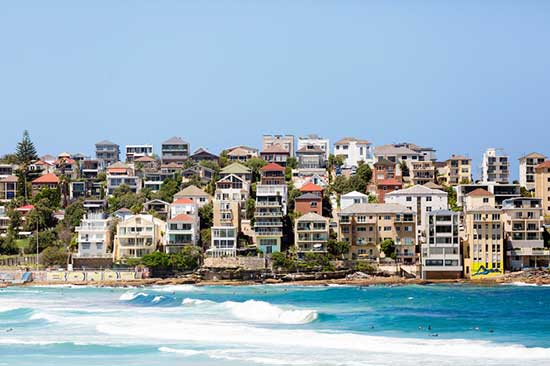 What should home owners do?
For homeowners who are affected by any type of natural disaster and are unsure as to whether they are covered, it's very important to review their policy wording and contact their insurer for either clarification or to lodge a claim.
And it's important to note that not having cover for one thing, such as actions of sea, doesn't mean that you don't have any cover. You can still claim for damage caused by some other event!
Home Insurance claims tips
The Insurance Council offers the following tips for anyone needing to claim on their home insurance policy.
Contact your insurance company as soon as possible so the claims process can commence. Insurers have electronic records and policyholders who can't find their paperwork need only provide their name and address.
Stay away from storm-damaged areas and property until emergency services declare it is safe to return
Stay away from downed power lines, poles and wires, and fallen trees
Speak to your insurer before you attempt or authorise any building work, including emergency repairs, and ask for the insurer's permission in writing. Unauthorised work may not be covered by your policy
Take photographs or videos of damage to property and possessions, and keep samples of materials from damaged goods, as evidence to support your claim. This will be used by your insurer to process your claim as quickly as possible