When we obtain life insurance, whether it is death cover, income protection, total and permanent disability or trauma/critical illness cover, we believe that we need it to protect ourselves or our family. But, in some ways, we hope that we never have to claim on it.
The reality is that some of us – or a loved one who is the beneficiary of our policy – will have to, and there is typically a process to be followed so that the claim can be assessed by the insurer, and a benefit can be paid if all the requirements are met. This applies whether a policyholder takes out their policy directly through a life insurance company, or obtained it through a superannuation fund or via a financial adviser or broker.
Who should you contact to make a life insurance claim?
The process of making a claim can differ depending on the type of life insurance in question, and may also differ slightly between insurers. But generally, the process for each product type is similar.
The main consistent aspect is that whoever is submitting the claim will need to complete a claim form. A claim form may be paper-based or possibly online. Any supporting documents required, such as a death certificate, may also be a paper copy or in some cases a scanned copy may be accepted. This will vary between insurers.
To obtain a claim form, you'll need to contact the product provider, or the superannuation fund if the insurance is provided through them. If you bought your life insurance through an adviser or broker, contact them to help you with the claim process.
What information do you need to provide?
Death Cover
A Death claim under life insurance is typically the most straightforward of all life insurance claims. The insurer will need a certified copy of the insured's death certificate (meaning a copy certified by a Justice of the Peace, or other accepted certifier), in addition to the completed claim form.
Income Protection
For an Income Protection claim, as well as for a Total & Permanent Disability claim, you will be required to provide evidence of your incapacity or inability to work. For an Income Protection claim, as the benefits from this insurance are generally paid to you monthly (initially one month after the waiting period has passed), you will be required to provide medical evidence each month (sometimes only once every three months) that you are still unable to work, and therefore still need the financial support from a claim payment.
Total & Permanent Disability
For a Total & Permanent Disability claim, evidence of your incapacity or inability to work is normally only required at the start of the claim, but a lot of medical evidence is generally also required. This typically involves full reports from two specialists in the area of what has made you totally disabled (for example, a spinal injury specialist for paraplegia as the result of a car accident or surfing accident). Once the insurer has received and accepted this evidence, it will proceed to finalise its assessment of your claim. This area of insurance is one of the more challenging for an insurer to assess, and in recent years, rehabilitation programs and helping the insured person to retrain into potential new occupations have been added to the process of handling these types of claims.
Trauma & Critical Illness
Finally, Trauma or Critical Illness claims also typically require medical evidence, as this insurance relies upon the definition of the medical event being met. For example, a claim for suffering a heart attack must be supported by evidence that the severity of this event is sufficient to have an ongoing effect on your health and/or requires surgery so that you can continue to live a normal life. Some heart attacks are comparatively minor and cause no ongoing health and lifestyle issues, and therefore would result in a claim not being paid. Likewise, a stroke may not necessarily be severe enough to have lasting effects on your health and lifestyle.
Some major medical events (cancer is a common example) have a 90-day period excluding claims. This would mean that if you are diagnosed with cancer within 90 days of the start of the insurance, an insurer may deny your claim, as you may have unknowingly had the cancer when you applied for the insurance. If you are diagnosed after 90 days from the start of the insurance, then you would be able to make a claim and it would be assessed as usual. You may want to check your policy's PDS or contact your insurer, adviser or broker to confirm whether any exclusion periods may apply to you.
If you're comparing life insurance policies, the comparison table below displays some of the policies currently available on Canstar's database for a 30-39 year old non-smoking male working in a professional occupation. Please note the table is sorted by Star Rating (highest to lowest) followed by provider name (alphabetical) and features links direct to the provider's website. Use Canstar's life insurance comparison selector to view a wider range of policies.
How long does the claims process take?
As a general rule of thumb, most life insurance claims are finalised and payment made to the beneficiary in around three to four weeks or less.
Be aware that any insurance claim paid from a superannuation fund will tend to take longer than the same claim paid from insurance that you or a loved one owned personally. The time frame can be increased by a month or more, because the superannuation fund trustees are legally required to approve any payment from the fund, and they usually meet only once a month.
When can you make a life insurance claim?
Remember that income protection comes with a waiting period, and so does total and permanent disability insurance, meaning that you need to be disabled or unable to work for a period of time before you can make a claim.
With income protection, the waiting period will be specified when you take the insurance cover out. It is usually a period of 30 days, but can be longer (for example, 60 days or 90 days). Check your policy, or contact your insurer or superannuation fund, if you are unsure what your waiting period is.
For total and permanent disability, there is a waiting period which is usually 90 days, but can be 180 days, again depending on your policy. This is to help make it clear whether the severity of your injury or illness will result in long-term disability. The insurer can then decide what medical evidence it requires so it can fully and properly assess your claim on the basis that you may never be able to work again, and decide whether you qualify for a claim payment. However, if you have suffered an extremely serious accident and are immediately totally incapacitated with no possible expectancy of recovery, then your insurer will process the claim over a shorter timeframe. In other words, it may waive the waiting period in these circumstances.
What should you do if you are unhappy about an insurer's claims process or decision?
Life insurers pay millions of dollars every year in claims, but this of course does not mean that all claims will be paid. Sometimes an insurer will deny a claim, and if you have this experience then you should firstly consider going back to the insurer and challenge the decision. However, the insurer may be unlikely to change its mind. If you still do not accept the reasons the insurer has given, you can contact the Australian Financial Complaints Authority (AFCA) to see if it can help you. AFCA is an independent dispute resolution service provided free of charge.
Life insurance of all types can play an important part in our plans to protect ourselves financially from the consequences of unexpected events. Understanding the claims process may help you or your loved ones in the event you need to make a claim.
Main image source: Evgeny Atamanenko (Shutterstock)
---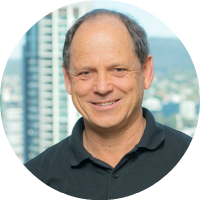 About Roger Mai
Roger is the Wealth Product Analyst at Canstar. He has over four decades of experience in financial services, having worked for banks, life insurance and superannuation companies. He was a financial adviser for eight years, and is passionate about helping Australians make well informed financial decisions.
---
Thanks for visiting Canstar, Australia's biggest financial comparison site*