Being a casual worker can offer you more flexible working hours and a higher equivalent rate of pay than full-time employees. However, this can come at the expense of job security – for example, if you became sick or injured.
Unlike permanent part-time and full-time workers, casual employees in Australia do not necessarily have regular or guaranteed hours of work and are not entitled to paid sick or annual leave.
Because of this, it could be worth weighing up your options for protecting your income should you be out of work down the track.
What is income protection?
Income protection insurance provides a monthly income (often referred to as a 'benefit') if you are unable to continue to work in your usual job, due to an accident or illness. This can help you to survive financially until you recover and can return to work. Income protection policies do not typically cover you if you are unable to go to work because your workplace has shut down or if you need to self-isolate because of COVID-19.
Income protection can be provided through your superannuation fund or can be taken out directly with an insurer outside of super. To be eligible to receive default insurance through your super, you must be 25 years old or over, and have a balance of at least $6,000. Default insurance in super is essentially the same product as a policy take out direct from an insurer, although there can be some differences in how it is structured and how a claim is processed and some potential advantages and disadvantages to either option.
Can you get income protection if you are a casual worker?
To apply for income protection as a casual worker, you may need to satisfy a few requirements. Usually you will need to be either an Australian citizen or permanent resident, and working at least 20 hours per week. Depending on the insurer and policy you choose, you may also be required to have been working in your role for at least 12 months with no breaks in your employment.
If you are in an occupation that insurers calculate involves a high risk of accident (for example, long-distance truck drivers), you may find it harder to get income protection insurance, or you may be offered a policy with a longer waiting period and/or shorter benefit period than is usual. This is to compensate the insurer for the higher-risk nature of your job.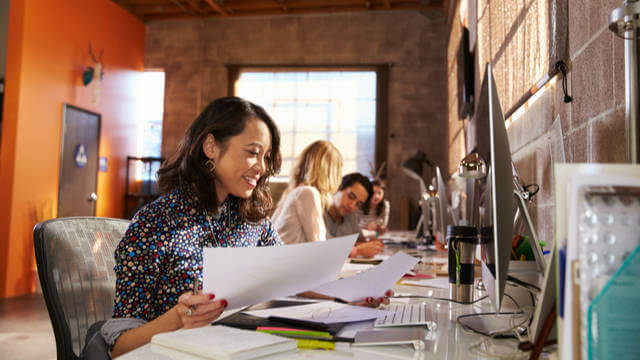 Why might you need income protection if you are a casual worker?
If you are a casual worker, you generally don't have access to the same paid sick leave or annual leave as full-time and part-time employees. So, depending on your situation, it could be important to take steps to protect yourself from loss of income from a period of illness or an accident. One option is to take out income protection insurance. You might also like to build up a savings buffer to fall back on.
How much cover can a casual worker get?
You can generally receive cover for up to 75% or 85% of your income, up to a maximum of $30,000 per month or higher if your income and work situation justifies this. This can vary depending on the insurer, so it's important to read the product disclosure statement to see what limits may apply to any policy you're considering.
How much does income protection cost for casual workers?
The cost of income protection is also generally similar for casuals as for other employees in the same occupation. This cost can be influenced by a number of factors, including your age, gender, smoking status and occupation.
To give you an idea of costs, Canstar has calculated the average monthly premiums for non-smoking male and female workers based on quotes obtained for our 2020 Direct Income Protection Star Ratings. For example, a 27-year-old female sales assistant with a monthly benefit limit of $3,125 would pay an average monthly premium of $66.
How does an income protection claim work if you are a casual worker?
Casual workers often have no guaranteed hours of work, which means their income can be variable. Therefore, when assessing your income protection claim, your insurer will generally look at income earned in the 24 months prior to the accident or illness that has resulted in the claim. Some insurers will look at the best 12 months of income in the past 24 months.
If you are unable to work, you will usually need to wait 30 days before you can make a claim. This is known as a waiting period. If your claim is approved, you'll usually receive the monthly benefit for the maximum of the benefit period you were approved for. This could be two years, up until you turn 65, or the period of time you are unable to work due to the accident or illness, whichever is shortest.
If you have income protection through your super fund, the claim process is a bit different. Although the assessment criteria for the claim are generally much the same, the timeline for you receiving the monthly benefit can often be longer. This is because the approved benefit will first be paid into your super fund by your insurer, and then the super fund will approve its release and payment to you.
---

Roger is the Wealth Product Analyst at Canstar. He has over four decades of experience in financial services, having worked for banks, life insurance and superannuation companies. He was a financial adviser for eight years, and is passionate about helping Australians make well informed financial decisions.
Main image source: Stratford Productions (Shutterstock).
---
Thanks for visiting Canstar, Australia's biggest financial comparison site*