As a doctor, dentist, nurse or other type of health professional, you spend each day helping to improve the health and wellbeing of others. However, statistics show you're more likely to suffer from a work-related injury or illness than any other occupation in Australia.
According to the Federal Government's Labour Market Information Portal, the healthcare and social assistance industry is the largest industry in Australia, employing approximately 1.7 million people (more than 13% of the labour force) as of February 2019. In addition to this, Safe Work Australia says the industry also reports the highest proportion of work-related injuries and illness each year, accounting for 16% of all serious workers' compensation claims in 2016-2017.
Given the risks that can be associated with working in the healthcare industry, let's take a look at some of the options for medical professionals who want to protect their income should they become unable to work.
What is income protection insurance?
Income protection insurance is designed to replace some of your income if you're unable to work due to injury or illness. In the event of a successful claim, income protection will pay you a benefit of up to 75% or so of your regular income (up to the maximum benefit limit) until either you return to work, your agreed benefit period ends, or you turn a certain age (typically around 65 to 70 years old), depending on your policy. The Australian Taxation Office says that unlike many other types of insurance, income protection premiums are tax deductible. Income protection can be taken out directly from an insurer or through an adviser. Additionally, it is usually available to take out either inside or outside of your superannuation.
Why might health professionals need income protection?
According to a 2018 survey by insurance provider NobleOak, 69% of white-collar professionals such as doctors and dentists said they are covered by some form of life insurance or income protection insurance. Professionals are the most likely to be covered out of all occupation groups in Australia, coming in well above the national average rate of insurance (56%). Given the risks that can be associated with working in the healthcare industry, it's easy to see why.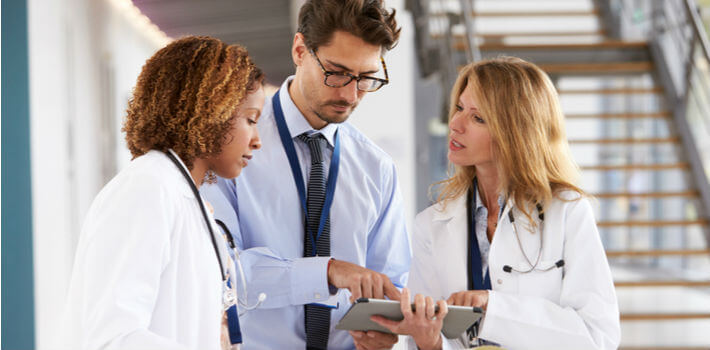 According to the World Health Organisation, healthcare workers are exposed to a range of health and safety hazards in their everyday work. This includes exposure to blood borne viruses like HIV and hepatitis, chemical hazards, physical hazards, and psychological hazards. There's also high rates of back injury, particularly for workers like nurses and paramedics, who may be required to lift patients on a daily basis. According to Safe Work Australia, in 2016-2017, as an occupation, healthcare and social assistance workers made serious claims for injury and musculoskeletal disorders in greater numbers than any other occupation group, with 15,080 claims. This was above even construction workers, who made 12,505 serious claims.
In terms of exposure to blood borne viruses, some insurers offer 'needlestick cover' as an optional benefit for medical professionals. This is a lump sum benefit that will be paid if you become infected with HIV, hepatitis B or hepatitis C as a result of your work. The 'needlestick' description comes from the fact that these sorts of infections can often result from workplace accidents involving used needles, although some insurers may also cover infections caused through other means, such as blood splashing or bone dust inhalation.
How much does direct income protection cost for health professionals?
The cost of income protection insurance generally depends on a number of factors including your age, gender, smoking status, and occupation. Occupation has a big influence on the price of direct income protection premiums, because different occupations will carry different risks. So, for example, Canstar Research found that on average a registered nurse will pay higher premiums than a receptionist, but lower premiums than an electrician.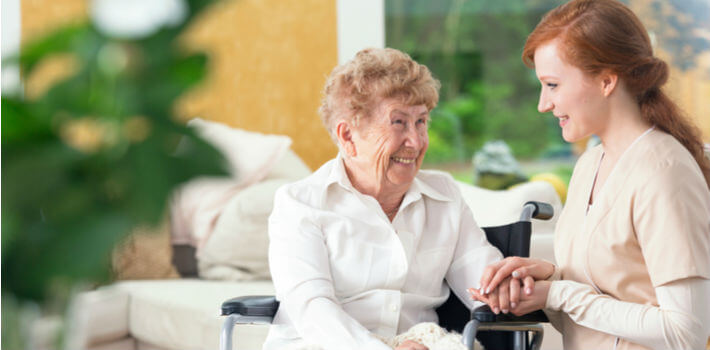 Gender also plays a big factor with women paying more for income protection than men. This is likely due to women traditionally making more claims than men. According to life insurer TAL, this is because of pregnancy and birth related problems, women having a higher likelihood of suffering musculoskeletal problems, and the types of cancers women are vulnerable to (like breast cancer and ovarian cancer) typically occurring earlier than those that men are vulnerable to.
To give you an idea of how much healthcare professionals could expect to pay for income protection cover, Canstar Research has crunched the numbers and calculated the average monthly premiums paid by both male and female registered nurses based on different levels of cover. Bear in mind that the exact amount you pay will likely depend on factors such as your personal circumstances and the insurer you choose.
Average Monthly Premiums for a male nurse by age
Monthly Benefit of $3,125
Monthly Benefit of $6,250

Age

Smoker

Non-Smoker

Smoker

Non-Smoker

22

$76

$59

$143

$112

27

$77

$60

$145

$113

32

$80

$62

$150

$117

37

$88

$69

$167

$130

42

$107

$83

$201

$157

47

$143

$112

$269

$210

52

$216

$169

$407

$318

57

$335

$262

$631

$494
Average Monthly Premiums for a female nurse by age
Monthly Benefit of $3,125
Monthly Benefit of $6,250

Age

Smoker

Non-Smoker

Smoker

Non-Smoker

22

$95

$74

$179

$140

27

$99

$78

$187

$146

32

$106

$83

$199

$156

37

$120

$94

$226

$177

42

$153

$120

$289

$226

47

$207

$162

$392

$307

52

$309

$242

$583

$456

57

$456

$357

$860

$673
Source: Canstar 2019 Direct Income Protection Star Ratings. Monthly benefit amount of $3,125 is based on 75% of monthly income for an annual income of $50,000. Monthly benefit of $6,250 is based on 75% of monthly income for an annual income of $100,000. Premiums have been rounded to the nearest dollar.
Workers' compensation vs income protection
You might be thinking that income protection sounds quite similar to workers' compensation, but there are actually a few major differences between the two.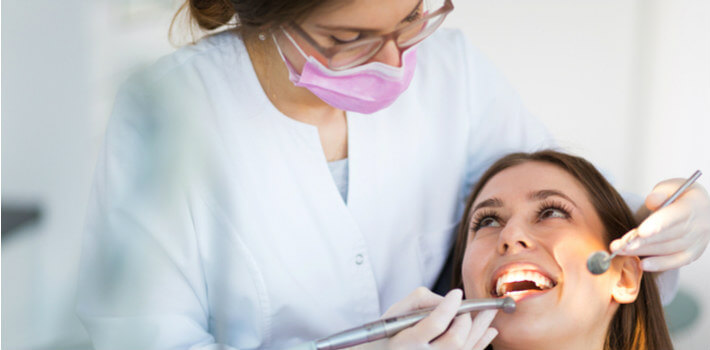 Workers' compensation is a type of insurance payment that is paid if an employee is injured at work, or becomes sick due to their work. The Fair Work Ombudsman advises that workers' compensation includes payments to employees to cover both their wages while they're unable to work and their medical expenses and rehabilitation costs. It is mandatory for most employers to take out workers' compensation insurance to cover their employees. It comes at no cost to employees. The Ombudsman suggests contacting the workers' compensation regulator in your state or territory if you have any questions about this type of insurance.
Importantly, workers' compensation only covers you if you are a worker. So, if you're a doctor practising as a sole trader or as a partner in a partnership, you typically won't be covered.
In comparison, income protection covers you regardless of whether you are self-employed or an employee. Importantly, it is also designed to cover policyholders for injuries or illnesses sustained both inside and outside of work. This means that unlike workers' compensation, you may be covered even if you injure yourself at home or if you have a non-work related illness. However, coverage and premium costs can vary between different income protection insurers and policies, so it could be a good idea to check with your insurer upfront and read your product disclosure statement (PDS) before signing up.
Other types of insurance for doctors and healthcare professionals
Don't forget that other types of insurance may be suited to those working in the healthcare profession. In some situations, they may even be mandatory. For example, according to the Australian Health Practitioner Regulatory Agency (APHRA), all health practitioners who undertake any form of practice in their respective profession(s) must have appropriate professional indemnity insurance arrangements in place for all aspects of their practice. APHRA provides guidance for health practitioners in relation to professional indemnity insurance on its website.
Image Source: Blue Planet Studio (Shutterstock)
---
Thanks for visiting Canstar, Australia's biggest financial comparison site*