Being self-employed can mean your income goes through more ups and downs than someone who's employed by a company or in the public or
charity sector
. But what would happen if your income stopped completely because of an illness or injury? Can you get insurance to fill part of the gap and help you pay the bills in case this happens?
The economic challenges Australia is facing as a result of the coronavirus pandemic may mean that some people who have lost their jobs may be considering self-employment opportunities. Budding entrepreneurs may also see these turbulent times as the ideal opportunity to go out on their own with a disruptive business idea.
Either way, it may be worth considering your options for protecting your income against some of the 'what ifs' that could come down the track.
What is income protection?
A common misunderstanding is that income protection protects you financially if you lose your job, or if you have a sub-contract that is cancelled part way through the agreed period or project. It generally does not cover you in those kinds of situations.
Income protection is not protection against redundancy, or loss of a job or contract (although some insurers do bundle redundancy insurance as part of an income protection policy). Income protection insurance provides a monthly income if you are unable to continue to work in your usual job, due to being sick or having an accident. This can help you to survive financially until you recover and can return to work.
Some of us have income protection insurance provided to us through our superannuation fund, while others may prefer to take this out directly with an insurer. Essentially it is the same product, although there can be some differences in how it is structured, and also how a claim is processed.
Income protection provided through a superannuation fund usually gives you fewer options. For example, there may be a reduced range of waiting period and benefit period options to choose from. Having more options may help you structure income protection to fit your personal situation and needs, and can also have an impact on the cost.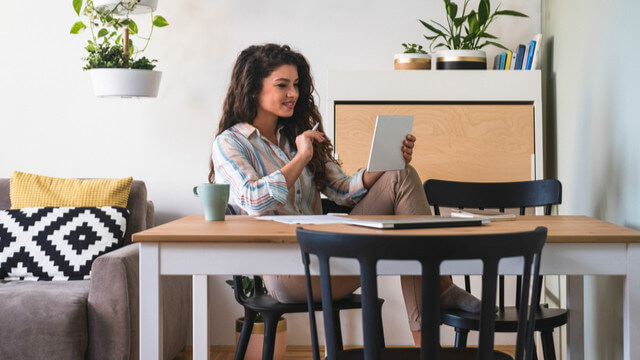 Can you get income protection if you are self-employed?
To apply for income protection as a self-employed person, you need to satisfy a few requirements. Usually you need to have been self-employed in the same occupation for a minimum of two years, work a minimum of 20 hours per week and earn at least $16,000 per annum, and be either an Australian citizen or permanent resident.
People in occupations that have a much higher than normal risk of accident (for example, long-distance truck drivers) may find it harder to obtain income protection insurance, or may be offered it with a longer waiting period and/or a shorter benefit period than is usual to compensate for the higher-risk nature of the work.
Additionally, the advent of the gig economy, where work and income can be intermittent and variable, has meant that obtaining income protection insurance is potentially harder and an insurer may not be willing to offer cover to everyone in this work situation. This may be the case if you are a ride-sharing driver (Uber etc.) or a house-sitter or pet minder, for example.
The income protection industry has had to change and improve the products available to adapt to the changing work environment, in an economy that is continually changing, and where for some people the past working patterns and stability have been replaced with a more fluid, ever-changing work and income reality. This has meant that applications for this type of insurance are often needing more documented support of past income and work patterns/history.
Why might you need income protection if you are self-employed?
Income protection insurance may be particularly important if you are self-employed, and you may not be able to get a work contract without having it. If you are self-employed, you typically do not have annual leave or sick leave allowances to rely on to help you through a period of illness or an accident that leaves you unable to work, so depending on your situation it could be important to take steps to protect yourself from potential loss of income.
How much cover can a self-employed person get?
If your income and work situation justifies this, your monthly benefit can generally be up to $30,000 or even higher (based on the usual maximum offered by insurers of 75% of your income). Check your insurer's product disclosure statement to see what applies.
The cost of income protection for a self-employed person is generally much the same as an employed person in the same occupation.
Canstar has calculated the average monthly premiums for non-smoking male and female workers, based on quotes obtained for our 2020 Direct Income Protection Star Ratings. For example, a 27-year-old non-smoking male electrician has an average monthly premium of $78 and a truck driver in the same circumstances has an average monthly premium of $90. This is based on a monthly benefit of $3,125 (based on 75% of an annual income of $50,000).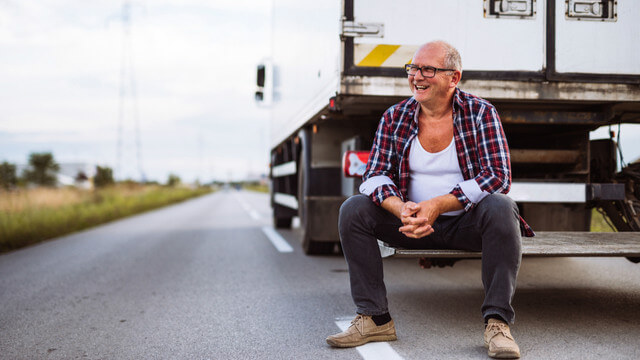 How does an income protection claim work if you are self-employed?
The most common waiting period (the time you need to be unable to work before you can make a claim if you are still unable to work) is 30 days. Among direct income protection policies on Canstar's database, the most common benefit periods (maximum period that the monthly benefit will continue to be paid to you) are two years or until the age of 65. Any benefits you receive are part of your taxable income for that financial year, but if you own the insurance and pay the premiums yourself (in other words, it is not provided to you through superannuation), you are usually able to claim the premiums you pay as a tax deduction, according to the ATO.
If you have income protection provided through a superannuation fund, be aware that the process of paying a claim is a little different than if you own and pay for this insurance yourself.
While the assessment criteria of the claim are generally the same, the timeline for you receiving the monthly benefit can be longer, as the approved benefit will first be paid into your superannuation fund by the insurer, and then the trustees are legally required to approve the release and payment to you. This step in the process can add to the time it takes for you to receive a benefit.
More resources for self-employed people
You might also be interested in the following articles:
If you're currently comparing income protection insurance policies, the comparison table below displays some of the policies currently available on Canstar's database with links to the provider's website for a 30-39 year old non-smoking male working in a professional, white collar occupation. Please note the table is sorted by Star Rating (highest to lowest) followed by provider name (alphabetical). Use Canstar's Direct Income Protection Insurance comparison selector to view a wider range of policies.
---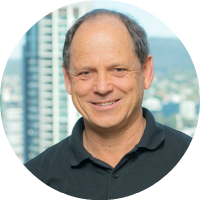 About Roger Mai
Roger is the Wealth Product Analyst at Canstar. He has over four decades of experience in financial services, having worked for banks, life insurance and superannuation companies. He was a financial adviser for eight years, and is passionate about helping Australians make well informed financial decisions.
Main image source: Jacob Lund (Shutterstock)