The range of options available to anyone looking to insure their income if they are injured or get sick is about to get narrower. Here's what could be on the cards once sweeping income protection changes start coming into effect on 31 March.
Income protection has been available in Australia for over 30 years, and the insurance companies that provide this product have grown into a multi-billion dollar industry. Many Australians have an income protection policy directly through an insurer, and some have policies through their superannuation fund.
In a nutshell, income protection insurance is designed to pay you a monthly benefit (usually 75% of your income) to help you cope financially when your income has stopped temporarily due to an accident or illness causing you to be unable to work.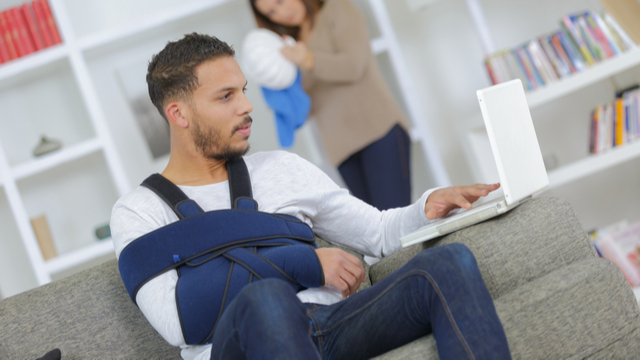 Why the need for changes to income protection now?
Over the time that the product has been available, the range of benefits and features offered through income protection has grown. Many policies now offer several different waiting and benefit period options, with some offering to pay more than the usual 75% of your income as a benefit, or even to pay an additional amount into your superannuation fund to cover what your employer would have paid into it if you were still working.
These extra features and benefits can be expensive for insurers when they need to make a payout, but are usually offered as a way to attract customers and therefore increase market share. However, this has been placing a growing financial strain on the industry.
As a result, the Australian Prudential Regulation Authority (APRA), the regulatory body that is responsible for the life insurance industry, has mandated that the industry change its products to make them more sustainable. The changes will mainly affect income protection policies outside of superannuation, as insurance within super is generally already in line with APRA's changes.
How exactly will income protection change?
Currently an Income Protection product can be for:
an agreed value – meaning the monthly benefit is agreed at application time, or
an indemnity value – meaning the monthly benefit paid will depend on what you have actually earned over the past year, or two years in some cases
The premium cost for an agreed value product is generally higher than an indemnity product.
However, from 31 March 2020 , insurers will only be allowed to offer policies where the benefit amount is based on the policyholder's income at the time they make a claim. This will essentially rule out agreed value products.
Then, from the beginning of July 2021 another of APRA's proposals would mean that for new policies, insurers must only base the benefit amounts on the policyholder's annual income on the 12-month period prior to the claim, whereas previously annual income could be calculated over a longer period.
Furthermore, APRA's changes would mean that from the beginning of July 2021, any new policies would only have a maximum contract period of five years, and that if they wish to keep the cover in place, the policyholder must renew it. To do this, a policyholder would generally not need to undergo a health check, but any occupational or financial changes would be considered at that time.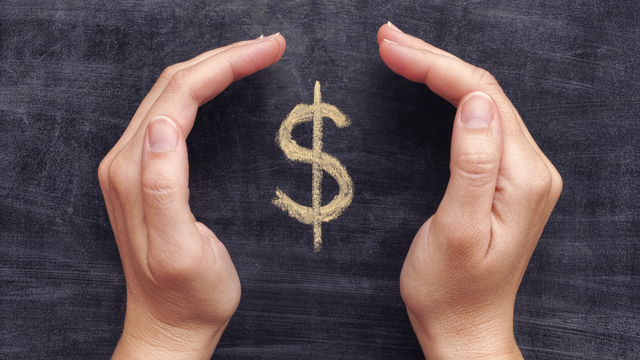 What could all of this mean for you?
What could the impact be, particularly for anybody with an existing income protection policy, but also for those considering applying for one in the future?
APRA says that existing policies taken out prior to 31 March 2020 will not be affected in regards to the current benefit and features they offer. There could, however, be an effect on future premium costs. That is, of course, if the changes have the effect that APRA intends, namely bringing greater sustainability to the income protection industry.
For anyone applying for income protection insurance from 31 March 2020 onward, only being able to take out indemnity value cover could be an issue. This could particularly apply to people in occupations where their income is variable
As a hypothetical example, let's imagine someone who works in real estate and whose income fluctuates based on sales. Under the new set-up, if they took out a policy after 31 March 2020 and were then to make a successful income protection claim down the track, their benefit amount would be based on their income over the 12 months leading up to the claim, and not on what they were earning when they took out the policy, as would have been the case if they'd taken out an agreed value policy prior to this deadline. If the person's income happened to be lower than normal in the 12 months leading up to the claim, this would be reflected in the income protection benefit they would receive.
Do I need income protection insurance?
How we plan to protect ourselves from the impact of unexpected loss of income will vary for each of us, but income protection insurance will likely continue to be an option worth considering for some, even after these changes come in.
If you currently have Income Protection insurance and aren't too familiar with its benefits and features, consider checking your policy's PDS and any updates you have received from your insurer. You may prefer to contact your financial adviser if you have one, or your insurer to have them explain what you are covered for – for example, whether your policy is agreed value or indemnity value, what the waiting and benefit periods are or what your current monthly benefit amount is.
It could be beneficial to ensure that you are well-informed about what you currently have, and then consider what changes, if any, you might need to make to protect yourself from the unexpected.
Likewise, if you are not currently covered, it could be worth being mindful of the upcoming changes and whether they will affect the suitability of cover you may be able to get now compared to what will be available from 31 March 2020. If you're unsure, consider speaking to a financial adviser.
---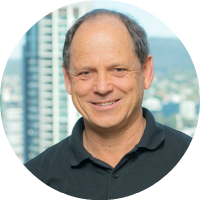 About Roger Mai
Roger is the Wealth Product Analyst at Canstar. He has over four decades of experience in financial services, having worked for banks, life insurance and superannuation companies. He was a financial adviser for eight years, and is passionate about helping Australians make well informed financial decisions.
Header Image Source: Gajus (Shutterstock)
---
Thanks for visiting Canstar, Australia's biggest financial comparison site*