If you've been diagnosed with diabetes, can you take out a life insurance policy? The answer may be yes, but it could depend on the specifics of your condition and your individual circumstances.
Life Insurance for Diabetics
According to Diabetes Australia, around 1.7 million Australians have diabetes. Diabetes is the fastest growing chronic condition in Australia, with an estimated 280 Australians developing the condition each day. While it can be managed, Diabetes Australia also says the condition can lead to a number of health complications such as heart attack, stroke, kidney disease, limb amputation, depression, anxiety, and blindness.
Because of these risks, you may have a higher chance of making an insurance claim than other policyholders who don't have diabetes. Therefore, if you do want to take out life insurance, some insurers may not cover you, while others may charge you more in premiums to cover the risk.
What factors will insurers take into account?
When taking out life insurance, typically one of the first stages is the underwriting process. In this step, an insurer or other underwriter will ask you a series of questions to assess how likely it is that you'll make a claim. Your answers will help determine whether the insurer is willing to insure you or not. If they are, the insurer can tailor the policy terms to suit your individual circumstances and needs.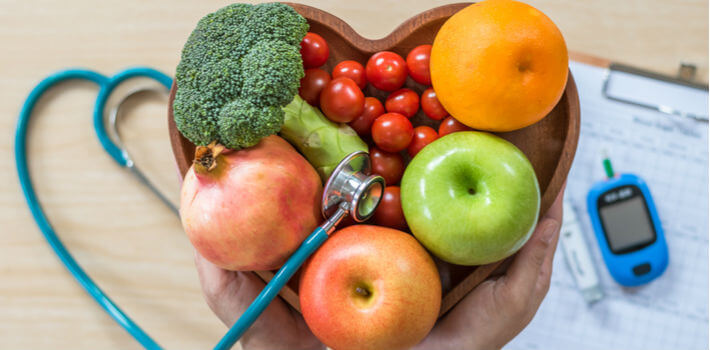 If you have diabetes, the underwriter may look at factors including:
Type of diabetes:

There are three main types of diabetes – type 1 diabetes, type 2 diabetes and gestational diabetes (which happens during pregnancy).

Type 2 diabetes is the most common type, representing 85% of all cases of diabetes according to Diabetes Australia.

Age at diagnosis:

If you developed diabetes at an early age, you may have a greater chance of experiencing a complication later on in life. For example, in 2018 the Baker Heart and Diabetes Institute conducted a study of 750,000 Australians diagnosed with type 2 diabetes. The study found that the earlier patients had been diagnosed, the higher their risk of death from cardiovascular disease or stroke.

Blood glucose control:

Insurers will usually ask for your most recent HbA1c test result. This can be a good indication of how stable your diabetes is and whether it is being well-controlled. According to life insurer TAL, underwriters will be looking for a reading of 7% or less.

Treatment:

For example, insurers may want to know if you are taking insulin injections or any other treatment.

Any previous complications: For example, if you've had any problems with your eyes, kidney problems or high blood pressure due to the diabetes.
Height and weight:

If you're overweight and diabetic, you may be considered a higher risk than if you are at a normal weight with diabetes.

Lifestyle factors:

For example, underwriters may ask whether or not you smoke and whether you are a heavy drinker.

Family history:

Whether any of your family members have been diagnosed with diabetes or other serious medical conditions, and at what age this occurred.
Life insurer TAL gives an example of these factors in action. According to TAL, a 50-year-old male with well-controlled type 2 diabetes, diagnosed within the last five years, with no family history, a normal HbA1c, and with no complicating or additional risk factors may be able to get life cover at close to standard rates, or with a slightly higher premium compared to someone in the same situation without diabetes.
However, as someone with diabetes could be seen as a higher risk, in some circumstances insurers may apply a bigger premium 'loading' or surcharge on top of the standard premium to cover this risk. For example, insurance provider Noble Oak says a diabetes diagnosis may mean you can't purchase a policy at standard premium rates.
When might I not be covered?
If you don't properly control your diabetes or comply with your treatment, you may not be offered life insurance cover. According to TAL, diabetics are unlikely to receive life insurance cover if they have:
Poor control over their diabetes or poor compliance with treatment

Had a diabetic coma

Nerve damage

High blood pressure

Peripheral vascular disease (meaning problems with reduced blood circulation to somewhere in your body)

Amputation or gangrene

Liver damage or excess alcohol consumption

Excess protein in their urine

Heart disease or electrocardiogram (ECG) abnormalities
That said, the conditions, complications and circumstances that could cause an insurer to not cover an individual often change from provider to provider. So it could be a good idea to compare your different options and read the product disclosure statement carefully, to help you find a policy that suits your needs and circumstances.
If you're comparing life insurance policies, the comparison table below displays some of the policies currently available on Canstar's database for a 30-39 year old non-smoking male working in a professional occupation. Please note the table is sorted by Star Rating (highest to lowest) followed by provider name (alphabetical) and features links direct to the provider's website. Use Canstar's life insurance comparison selector to view a wider range of policies.
Image Source: goffkein.pro (Shutterstock)
---
Thanks for visiting Canstar, Australia's biggest financial comparison site*