When you apply for life insurance, you'll typically be asked some general questions about your health and medical history. But in some circumstances, you may be able to apply for life insurance without this information being required.
There are several ways you can potentially obtain life insurance without having to provide health and medical history information. Commonly, these are when you have life insurance provided to you automatically (by default) when you join a superannuation fund, or when you apply to an insurer for a low level of life insurance (typically under $300,000). Funeral insurance and life insurance that covers you for death by accident are also handled this way.
When might you need to provide medical information when applying for life insurance?
When applying for life insurance (otherwise known as 'death cover'), you are essentially asking your insurer to provide money to meet your family's future financial needs when you cannot. Your insurer is therefore taking a calculated gamble on what its future commitment to you or your family will cost it.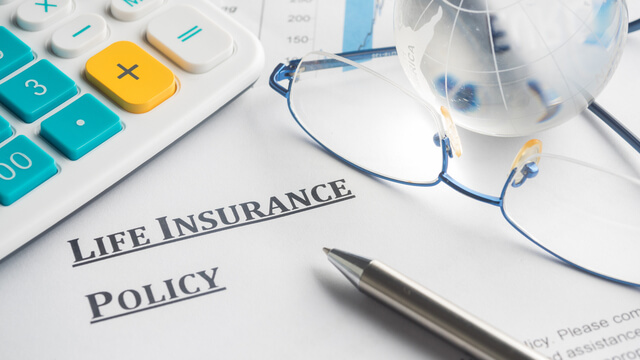 To do this, your insurer (or potentially your super fund if you apply for cover over and above what's offered by default) will usually want to know enough medical information about you so they can "take the risk". Essentially, this means it will typically want to know enough about your current health and medical history so that it can make a decision that will commit them for the next 10, 20 or 30 years.
This means the insurer may ask you questions about topics such as your height and weight ratio (referred to as your BMI – Body Mass Index), if you smoke, how much alcohol you drink, if you take any drugs, and any major health issues you have or have had (for example, if you have had any heart function problems).
However, there is obviously a difference between providing medical information via a questionnaire when applying for life insurance, and then in addition to this being required by the insurer to have a medical examination.
For example, all providers on Canstar's database require you to complete a medical questionnaire before when you apply for cover. Based on the answers to that questionnaire, the insurance company will generally take one of the following steps: accept you; decline the application; accept you for cover with altered terms (such as applying an exclusion for a specific condition or charging a higher premium); or in some cases seek more information from the applicant by either having them go for a medical exam or by asking to see a report from their doctor.
If you're comparing life insurance policies, the comparison table below displays some of the policies currently available on Canstar's database for a 30-39 year old non-smoking male working in a professional occupation. Please note the table is sorted by Star Rating (highest to lowest) followed by provider name (alphabetical) and features links direct to the provider's website. Use Canstar's life insurance comparison selector to view a wider range of policies.
When might a full medical exam be required for a life insurance application?
When you apply for life insurance and answer the basic health questions previously mentioned (current height and weight, if you smoke etc.), you may also be asked to undergo a 'medical' – short for a medical examination. This is usually only required when applying for a high level of insurance (as a general rule of thumb, a large level of insurance for a 45-year-old would typically be considered to be around $1.5 million or more, but for a 55-year-old this would typically be $750,000), or if you have a health issue that the insurer requires more information about, in terms of whether it is affecting your current overall health and therefore potentially your future health. For example, a medical could be required if you have a minor heart condition (such as a heart murmur) or a family history of cancer.
A medical examination typically involves tests such as checking your height and weight, measuring your blood pressure and taking blood and urine samples to check bodily functions and for any possible health issues that you may or may not be aware of. You may also be required to have an exercise/stress electrocardiogram (a walking/jogging exercise on a treadmill designed to measure how your heart functions during exercise).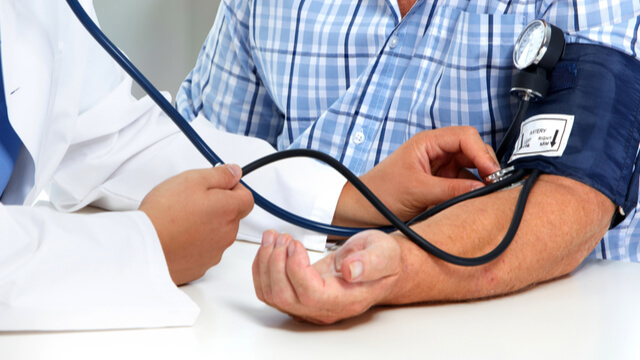 The outcome of these tests could range from the insurer approving your insurance without any additional restrictions or limits, to them declining to give you the insurance you have applied for. In between these, they could also offer you the amount of insurance you applied for at a higher premium cost (called a premium loading), they could offer you a lower level of insurance than you applied for, or they could approve the insurance with some conditions – for example, that you will not be insured if you die of certain health issues. These are called exclusions.
What are the pros and cons of 'no medical' life insurance?
A possible downside of not being required to provide health information or undergo a medical exam at the time of applying for life insurance is that the insurer may deny any claim made where the insured person had a pre-existing medical condition (e.g. they had a serious heart condition when the insurance started), and later died due to that condition. This would commonly apply to funeral insurance, to 'guaranteed acceptance' low levels of life insurance (typically under $300,000 depending on the insurer) and typically also to the automatic or default cover you can receive when you join a superannuation fund. These kinds of policies may also come with other exclusions that aren't related to your medical situation or history, so consider checking with your insurer and reading the PDS carefully to help you understand what the policy does and does not cover your for before committing to it.
In addition to any claim restrictions, you will typically pay more in premiums for 'no medical' insurance, than insurance you apply for and provide medical information as part of the application process.
The possible upside of 'no medical' life insurance is not being required to provide health information at application is that you are generally guaranteed to be approved. However, as with any insurance policy you may still benefit from paying close attention to the policy inclusions, exclusions, limits and any other conditions before deciding whether it's the right cover for your situation. It could be important to read the PDS carefully for any policy you're considering, and to contact the insurer or a financial adviser if you have any questions.
---

About Roger Mai
Roger is the Wealth Product Analyst at Canstar. He has over four decades of experience in financial services, having worked for banks, life insurance and superannuation companies. He was a financial adviser for eight years, and is passionate about helping Australians make well informed financial decisions.
---
Thanks for visiting Canstar, Australia's biggest financial comparison site*