Whether you're a fan of colder weather or not, winter time in Australia always throws up a wide variety of holidaying opportunities.
By sprinkling some snow into the nation's mix of beach, forest, city, country, reef, mountain and desert, it's fair to say that winter has more to offer holidaymakers in Australia. With such a variety of things to see and do during this time of year, it seems unfair to only single out a few places to visit. But we've provided some ideas to help form the start of your winter holiday planning.
To ensure there's something for everyone on this list, we've covered a range of potential destinations for your winter holidays – ranging from snow to mountains, and from beaches to the desert.
Snow: Falls Creek, Victoria
Falls creek is an alpine ski resort located in the Hume region, 350 kilometres from Melbourne. It is one of the most popular ski resorts in Australia, with excellent conditions for skiing and snowboarding, which is handy if you don't want to pay extra to go skiing overseas.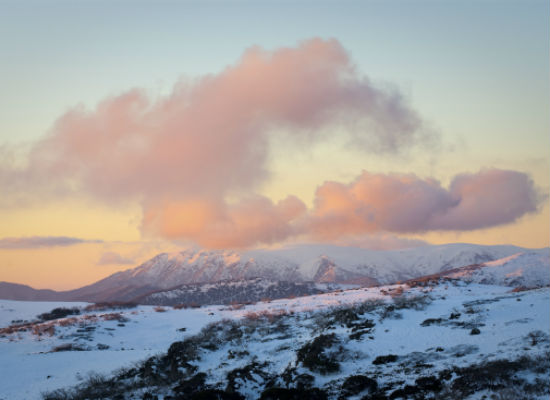 The resort village is located 1,600 meters above sea level, while the highest point on the mountain is 1,842 meters above sea level
It contains a total of 65km worth of snow sport trails, comprising more than 90 runs. You won't run out of options no matter how long you stay there
There is no shortage of activities for people of all ages, and the resort is very child-friendly, as well as offering many beginners' courses and trails
For the more skilled skiers, Falls Creek is also the official training base of the Australian national cross-country ski team.
Mountain: Blue Mountains, NSW
For a real "Christmas in July" experience, head to the Blue Mountains for Yulefest (June, July and August) – a magical time when many local establishments host Christmas-style celebrations with warm feasts and roaring fires. It's truly one of the best winter vacations you could take in Australia.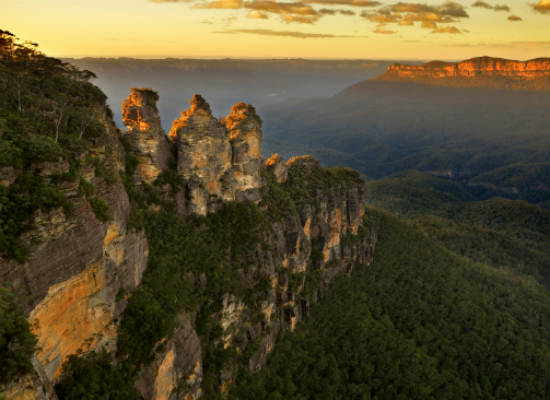 Don't miss the Winter Magic Festival on Saturday the 23rd of June. This is the Blue Mountains' highest-profile annual event, with artists, musicians, dancers, choirs and stalls taking over the streets of Katoomba to celebrate the winter solstice
In the Blue Mountains, it's all about the scenery. In addition to the platform just off Katoomba where you can view almost the whole mountain range, there is also the cable car skyway, a 545-meter journey which descends through the Jamieson valley before returning to the top
There are a huge number of walking tracks for you to choose from, all of which offer rich scenery and stunning views. These walks include historic aboriginal sites, believed to be over 12,000 years old
There are also many places to eat, drink and relax. The Blue Mountains events page has a comprehensive list of all the concerts, dinners and galleries that are on offer in the region.
Sea: Whale Watching, WA
Unlike the other entries in this list, we couldn't pick just one place for ideal whale watching, since Western Australia has plenty of options. The whale watching season begins in May and ends in September, as massive pods of humpbacks, southern right whales and even blue whales hug the shoreline while swimming along the continental shelf on their way north from Antarctica.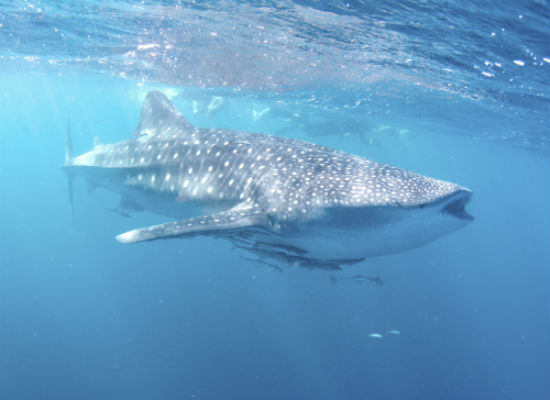 The most popular whale watching destinations in Western Australia are:
Albany: Humpback whales can be seen here as they travel north-west to Broome throughout the months of June-September. This site also contains an ex-whaling station, which now hosts an interactive museum on whales
Augusta: Just south of Perth, the Augusta boat harbour includes migrating humpback and southern right whales, and you can view these magnificent creatures for 3 hours at a time for just $80. If you're lucky, you might even see some whale calves, as the southern right whales come here to give birth
Exmouth: If you're after something a little different, then Exmouth has the largest number of whale sharks on the west coast. While they are technically fish, and not mammals, these animals are no less fascinating and can grow to 18 meters in length. Exmouth is one of the only places they return to regularly.
City: Melbourne, Victoria
Winter in the artsy, cosmopolitan and bustling metropolis that is Melbourne provides no shortage of places to warm the soul – from a heaving crowd at the MCG to one of its many contemporary art galleries. The "world's most liveable city" maintains this title during the colder months, making it an ideal winter getaway.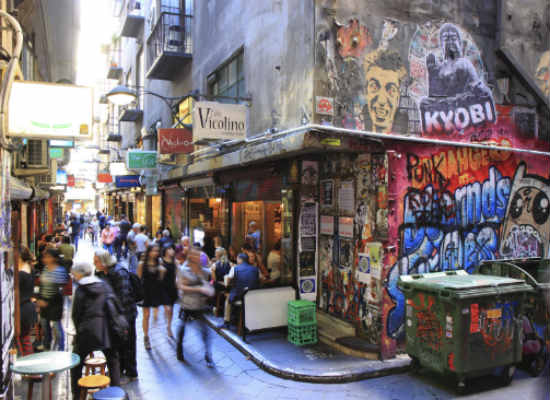 Sport: Melbourne is known as the sports capital of the world, and nothing encapsulates this like the AFL season. In winter, the AFL season is in full swing, and Melbourne is at the heart of it with nine Melbourne-based teams in an 18-team competition
You can also explore the famous Melbourne city scene, with hundreds of cafes, restaurants, bars and hidden laneways ready for you to explore
Trip Advisor has a list of the most popular tourist attractions in Melbourne, including must-see places such as the Melbourne Zoo and the Royal Botanical Gardens.
Forest/wetland: Kakadu National Park, Northern Territory
At the top end of Australia is timeless Kakadu – Australia's largest national park. It covers an area of 19,804 square kilometre – larger than Switzerland. The monsoonal climate of Kakadu characterises it with a wet and dry season. The dry season is in winter, with a comfortably lower level of humidity and max temperatures in the low 30s. But this is also the busiest time of the year, and many campsites will be packed.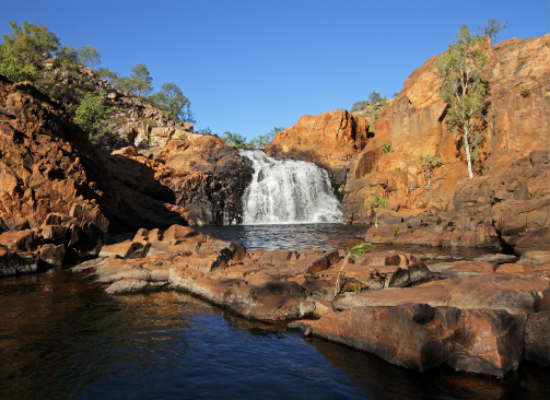 The region has countless walking tracks for you to peacefully enjoy, too many to list here. National Parks Australia has a complete list for you to examine and choose one of your choice.
The aboriginal rock art in here is one of the major reasons that it is world heritage listed. These paintings provide a fascinating insight into aboriginal life as far back as 20,000 years ago – one of the oldest historical records of any group of people in the world
There are a plethora of other activities for you to enjoy, such as cruises, fishing, swimming, birdwatching and crocodile spotting. If you don't feel like doing any of this, then there are a large number of café's and restaurants scattered around the park for you to sit and take it all in.
Culture: Hobart, Tasmania
Laid out in front of a snow-capped Mount Wellington, winter in the capital of the Apple Isle can be quite cold and damp. But Hobart's winter festivals bring the fire with a vibrant mix of cultural delights.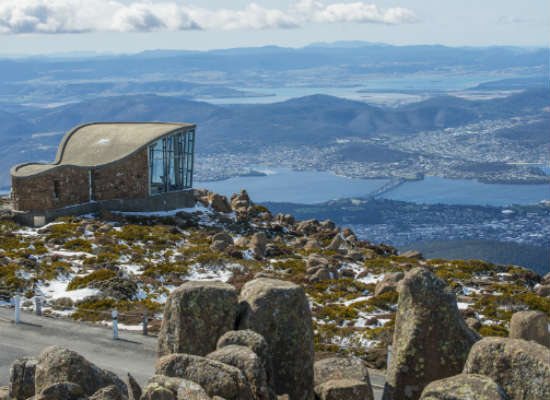 Festival of Voices (June 29-July 15): Whether you can sing or not, everyone can enjoy Tasmania's Festival of Voices. Fine tune your vocal chords through workshops run by professionals or listen to the soaring harmonies of thousands of singers and choristers in concert halls and public spaces throughout the state. Take part in the City of Hobart Bonfire & Big Sing on the 8th of July – a magical winter night that warmly unites the city in song
Tasmanian Museum and Art Gallery: located on Hobart's waterfront, the TMAG recently underwent a $30 million redevelopment. It is the second oldest museum in Australia and provides a fascinating insight into over 150 years of Tasmanian history.
Beach/reef: Whitsundays, Queensland
If you're not a fan of the cold, head up to tropical North Queensland where you can enjoy average winter temperatures of 24-25 degrees Celsius. The Whitsunday islands, with their world-renowned beaches and colourful reefs, offer the perfect winter escape.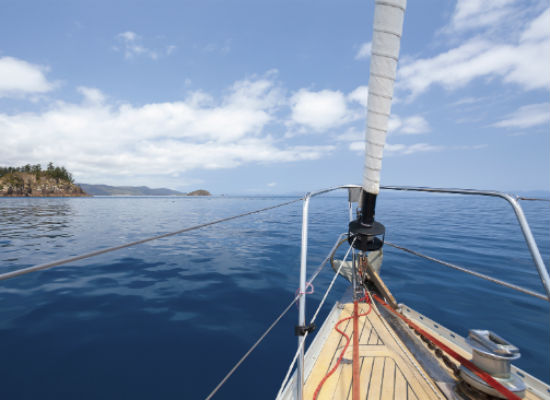 Sail, swim, snorkel, dive, island-hop, fish or simply enjoy a cocktail in the sun – take your pick
As an added bonus, June to September is whale season! Using the warm and protected waters of the Whitsundays to give birth, whales can be spotted frolicking amongst the islands during this time of year.
Desert: Uluru, Northern Territory
As far as Australian icons go, Uluru is up there with Sydney's Opera House and Queensland's Great Barrier Reef. Every Australian should make the pilgrimage to the "heart of the nation" at least once in their lives, and winter can be the perfect time.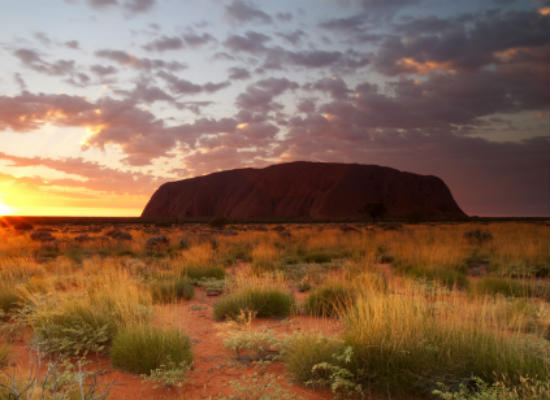 The sun of the desert is much more tolerable during the winter months, with average max temperatures of 20-23 degrees Celcius
With winter being the dry season in the Northern Territory, you'll have the best opportunity to star-gaze the constellations in the beautifully clear night skies of the area. Just be sure to rug up!
Country: Wine Regions, SA
For beautiful lush countryside, the wine regions of South Australia can be enjoyed throughout the year. In winter however, you might find yourself enjoying that glass of Shiraz a little bit more – especially as you sit by the fire in a stone cottage in the hills.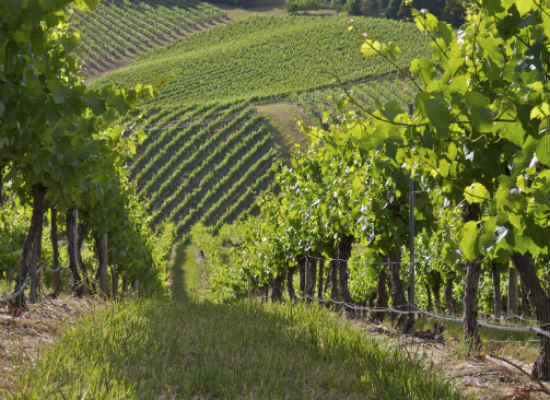 The Adelaide Hills hosts its Winter Reds Celebration with more than 30 wineries offering events day and night in July
Between the 27-29th of July, McLaren Vale hosts the Sea and Vines Festival – a celebration of fine food and winemaking
Shelter from the cold and enjoy a heartening meal in one of the numerous award-winning restaurants scattered throughout the Barossa Valley.