Last-minute and unprecedented travel disruptions have become a fact of life since the outbreak of COVID-19, and some Australian travel insurers are now starting to adapt to this. Canstar has identified a selection of companies that are offering cover to travellers in certain situations, as well as some of the important exclusions to watch out for.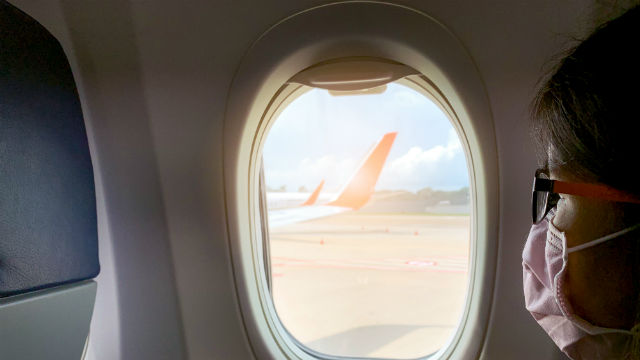 Though government restrictions have left Australians banned from travelling overseas "indefinitely", domestic travel is still allowed where state-based COVID-19 restrictions allow. There's even talk we might be able to get over to New Zealand under a special travel bubble at some stage.
But the emergence of a new coronavirus hotspot, lockdown, state border restriction or even personal illness could easily throw a spanner in the works for domestic travellers.
Canstar analysis shows that there are currently nine travel insurance companies on its database offering some form of pandemic-specific cover to Australians travelling at home or, once official advice allows, to New Zealand.
This is a big change from what was available at the start of the COVID-19 outbreak in early 2020, where an exclusive Canstar investigation revealed cover related to pandemics and epidemics was very restricted on most policies, mainly limited to covering some medical expenses for people who had contracted the coronavirus and had been hospitalised. There was typically no or little remuneration available to those wanting to claim losses on pre-booked accommodation and flights – myself included.
While international travel and associated cover are off the cards for now, we break down what travel insurance options are available for coronavirus cover at the moment.
Where to find travel insurance that covers coronavirus
An investigation of travel insurance policies on Canstar's database in January 2021 revealed there are some companies that specifically provide cover related to COVID-19 for domestic travel. Some insurers have also pre-emptively announced cover for travelling to New Zealand, if and when that option becomes available.
As it currently stands, more than half (56%) of the standalone domestic travel insurance policies on Canstar's database are not accepting new applications, due to COVID-19. Of the 43 domestic travel insurance policies on Canstar's database that are accepting new applications, 34 don't provide any cover for COVID-19 related claims due to the pandemic now being deemed as a "foreseen" or "known event".
The other nine policies only cover COVID-19 related claims under certain circumstances. For instance, some insurers say they provide cover for trip cancellation if the insured person or a close relative is diagnosed with COVID-19 prior to departure. Cover for additional expenses may also be provided to insured travellers who are diagnosed with COVID-19 while on their trip. Travellers may also have the option to claim for the cost of alternative accommodation if their pre-booked hotel is forced to close for cleaning due to a confirmed coronavirus case.
Every policy is different, with very specific terms, conditions and exclusions applied, so it's essential to read the fine print. Here's a summary of the policies on Canstar's database offering a level of COVID-19 travel insurance in certain situations, with some of the key exclusions highlighted:
Travel insurance providers offering cover for some COVID-19-related claims
Provider/s
For Policies Effective From…
Domestic Travel?
International Travel?
Important Exclusions*
Good2Go
25 Nov 2020
Yes
No
No cover if the trip was in conflict with any government or health authority travel advisory, restrictions or warnings, either pre-existing or introduced after the time of booking
ahm, Covermore, Flight Centre, Medibank, Virgin Australia & Webjet
9 Dec 2020
Yes
NZ only, once travel restrictions allow
Some benefits do not apply to claims involving travel on a multi-night cruise.
Does not cover claims relating to border closures and associated mandatory quarantine/self-isolation requirements.
Qantas
11 Dec 2020
Yes
No
Does not cover losses due to any quarantine that is broadly imposed (i.e. not as a result of your diagnosis, or close contact with, COVID-19).
No cover if you do not observe appropriate government, health department and WHO preventative measures (social distancing, hygiene etc.).
Travel Insurance Direct
15 Dec 2020
Yes
No
Source: www.canstar.com.au – 6/01/2021. List is not comprehensive; there may be other travel insurance providers offering cover for COVID-19-related claims. *Other exclusions may also apply. Read the PDS and terms & conditions before purchasing a policy.
Will travel insurance cover COVID-19 quarantine fees?
Of the travel insurance policies that Canstar's research analysts investigated, cover for mandatory quarantine costs is generally not available. There may, however, be cover for additional expenses you may incur as a result of quarantine.
CoverMore, for instance, says in the Product Disclosure Statement (PDS) for its domestic travel cover that you may be able to claim additional expenses in certain situations. One scenario where cover may apply is if the person you were due to stay with on your travels in Australia or New Zealand was diagnosed with COVID-19 and forced into quarantine, meaning you were no longer able to stay there as planned. Cover for additional expenses up to $150 per night of accommodation may be redeemable from the insurer in that scenario.
It's worthwhile carefully reading all the exclusions and understanding the extent of the cover available by checking with your provider and obtaining a copy of the PDS for your policy. By law, insurers who sell policies online are required to display the PDS on their website and make it easily accessible for you.
When can Australians travel overseas again?
There are no definitive plans in place for Australians to be able to travel freely overseas yet, despite some airlines offering international flights from Australia. As things currently stand, you cannot leave Australia unless you get a special exemption from the Department of Home Affairs, which requires an online application and meeting at least one of a range of detailed criteria.
This is because there is a 'Do not travel' warning in place by the Australian Government for all overseas countries, due to the risks from the COVID-19 pandemic.
Qantas is one airline that has advertised flights leaving the country from 1 July 2021, but the Australian Government has said that is a "commercial" decision and there are no plans to open up our borders yet.
One of the first options that could be available to Australians to travel overseas is the potential establishment of a trans-Tasman bubble enabling travel between Australia and New Zealand without the need to quarantine at either end.
Currently, anyone flying from Australia to New Zealand is required to carry documents to show they have secured one of the limited spots at an approved facility to undergo the managed isolation program. New Zealand residents or other passengers from New Zealand with Australian travel visas can fly to eligible Safe Travel Zones in Australia without needing to quarantine if they meet the mandated requirements.
This story was first published on 24 January, 2020.
---
As with all our content, Canstar's Coronavirus coverage will always be free for our readers.