Peter and Jane were planning a big trip to Europe for their honeymoon. They booked some cheap flights which had a two night stopover. Unfortunately for Peter and Jane, civil unrest broke out in the country where their flight was scheduled to stop. They had paid for travel insurance, and thought they were fully prepared for all eventualities – but they had forgotten to check the exclusions on their
travel insurance policy
.
The Australian government had posted a bulletin on SmartTraveller.gov.au updating their alert level for the country to "Do Not Travel". Upon reading the exclusions of their travel insurance policy, Peter and Jane realised that because they had travelled to that country while the "Do Not Travel" warning was in place, they were not covered by their travel insurance…
When it comes to travel insurance, there are a number of common insurance policy exclusions that can trip up an unwary traveller. So what does travel insurance sometimes not cover? We put together a list of some of the more common exclusions (remember though that each policy is different – you need to check the terms and conditions with your specific travel insurance provider):
General Travel Insurance Exclusions
There are a number of actions and conditions that travel insurance policies may not cover as a general rule, unless you arrange it with them beforehand. These can include:
Skiing or other snow activities (you'll need snow cover for that)
Irresponsible behaviour on your part: This may include any reckless behaviour while under the influence of alcohol as well as actions such as leaving your baggage unattended in a public place.
Dangerous activities: Things like scuba diving or bungee jumping are usually not covered by the average policy, unless you tell your insurer that you plan to include these activities in your trip. You will usually need to buy a separate "adventure" type policy to cover these activities.
Pre-existing conditions: An exclusion may apply if, at the time of purchasing the policy, you were aware of something that would give rise to you making a claim under the policy and didn't inform the insurer. For example, a medical condition that you were aware of, irrespective of whether or not you had sought medical treatment.
High value belongings: Expensive belongings such as laptops or jewellery may not be covered unless you tell your insurer that you're bringing it with you.
Unattended items: You may not be covered for loss of belongings if you left those belongings unattended.
Notification period: Claims may be rejected for exclusion if you didn't notify your insurer within a set timeframe, e.g. 24 hours.
Illegal behaviour: This may include breaking any government prohibition or regulation, including visa requirements.
Driving a motorbike overseas: Any claim arising from the use of a two-wheeled or three-wheeled motor vehicle is generally excluded, unless:

Both driver and passenger are wearing a crash helmet (no matter what the law is regarding helmets in the country you are in); and
You as the driver have a licence appropriate for the country you are visiting, and have a licence to drive that type of vehicle in Australia. For example, if driving a motorcycle or moped rated 125cc or higher overseas, you must have a valid motorcycle licence in Australia.

Government actions: Actions by a government authority in confiscating, detaining or destroying anything.
Acts of war or civil unrest: Any act of war, whether or not war is actually declared, from any rebellion, civil revolution, insurrection, or military coup.
Suicide or attempted suicide.
So will you be covered for mental illness?
While the majority of travel insurance providers don't cover pre-existing clinically diagnosed depression or anxiety, Canstar data shows the news is looking up. Currently 20% of policies on the market offer cover for clinically diagnosed depression, compared to 3% in 2016. Based on the Canstar 2018 Travel Insurance Star Ratings, there are 55 policies which provide restricted cover and 3 policies that provide cover as standard, affording consumers peace of mind when it comes to their mental health while travelling.
When conducting the 2017 Travel Insurance Star Ratings, Canstar asked providers two questions. The first questions was "is cover for depression included in the policy?".
229 out of 287 answered No – depression is excluded from cover.
Three providers said depression was covered as standard, however, 55 providers said cover for depression was restricted in the policy subject to pre-existing condition requirements.
The second questions was "what requirements must be met in order for mental health cover to be provided as either standard or restricted?".
Insurers who offer cover as standard, as for any other type of pre-existing medical condition, require that it is declared at the time of taking out the policy. Because the cover is taken as standard they may not request a medical assessment.
For those policies with restricted cover insurers often require some form of assessment, usually online or over the phone.
Depending on the nature of the pre-existing condition, cover may be at no extra cost, require an additional premium or be excluded.
20 providers said they required medical assessment (or a diagnosis of clinical depression) and three said they required proof of prior hospitalisation and medication in order to be eligible.
As a basic definition provided by the Mayo Clinic, clinical depression is a more severe form of depression, also known as major depression or major depressive disorder. To diagnose clinical depression, many doctors use the symptom criteria for major depressive disorder in the Diagnostic and Statistical Manual of Mental Disorders (DSM-5) published by the American Psychiatric Association.
Unfortunately what this means at present for travellers who have had or currently do have depression or another mental health concern – and who honestly tell their insurers about it – is that there are few providers willing to offer a standard or even basic level of coverage.
If you have been the victim of discrimination in insurance, you can contact the Public Interest Advocacy Centre or your local Legal Aid office for legal advice on your situation. You can also call, chat or email beyondblue from anywhere in Australia if you or someone you know is experiencing depression or anxiety.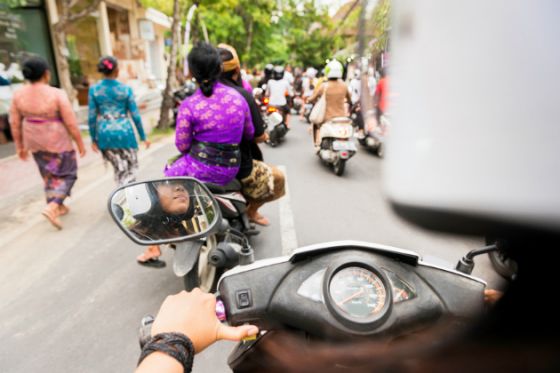 Exclusions on Medical Claims
Alcohol or drugs: Medical claims may be rejected if the incident occurred when you were excessively under the influence or addicted to intoxicating liquor or drugs – except a drug prescribed to you by a medical adviser and taken in accordance with their instructions.
Pre-existing medical conditions: Pre-existing conditions may be excluded unless you have arranged with the insurer to specifically include these under the policy.
Travelling with a pre-exisiting medical condition? The below comparison table features 5 travel insurance products for couples currently on offer in the market, that include hospital expenses under their policy and sorted by Star Rating.

Sports and Leisure Exclusions
Adventure or extreme sports: Many adventure activities are excluded from most travel insurance policies, unless specifically negotiated. These can include downhill skiing, open water sailing, polo, mountaineering or rock climbing using ropes or climbing equipment, contact sport, parachuting or hang gliding.
Underwater diving: Diving is generally excluded unless you hold an open water diving license issued in Australia or you were diving under licensed instruction.
Aircraft: Travel in any air supported device other than as a passenger in a fully licensed aircraft operated by an airline or charter company. Excluded aircraft would include hang-gliding or kite-surfing. This exclusion does not apply to regulated or licensed hot air ballooning.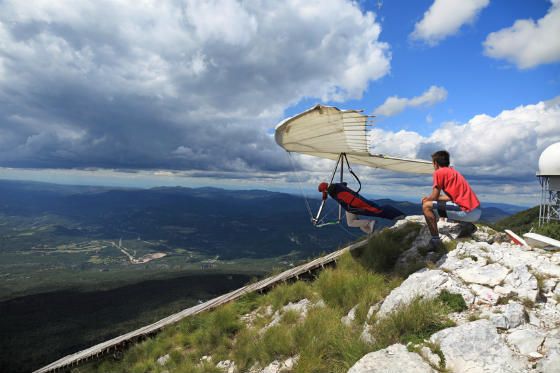 How do I know what is excluded?
It is up to you, the buyer of the policy, to read the product disclosure statement (PDS). The PDS is the legal document which details the conditions, coverage and exclusions of the insurance in full.
It's no easy task comparing travel insurance, so the Canstar star ratings may help you narrow down the options to a shortlist of products that offer outstanding value. Then you can check the exclusions on that shortlist of products and choose the one that provides the right cover for your trip.