Thinking about
travel insurance
might seem to go against the nature of backpacking. As a way of seeing the world, it can often appeal to the carefree, adventurous and budget conscious among us – not necessarily those who plan meticulously and ponder the what ifs.
But if you are planning to go backpacking, travel insurance can be worth thinking about, particularly if you know what to look for.
That said, not all travellers choose to take out insurance before taking off, including plenty of younger travellers who may be more likely to backpack. According to an Insurance Council of Australia report into traveller behaviour in South East Asia, almost one in five travellers between the ages of 18 and 29 went overseas without travel insurance in 2018. The report also found that younger travellers were significantly more likely to have undertaken 'risky behaviours' while away, including water sports and riding motorcycles.
The cost of a policy could be a deterrent for some travellers who set off without insurance, while others might simply put it in the 'too hard' or 'she'll be right' basket.
However, depending on the product, travel insurance can be a flexible option for backpackers that won't necessarily break your budget, and it can be a big help if things go wrong.
What is backpacker insurance and what does it cover?
Backpacker insurance is a type of travel insurance policy tailored towards backpackers' needs. It's designed to provide cover for a variety of unforeseen circumstances and emergencies. Due to the nature of backpacking, particularly the budget, backpacker policies can often provide more limited levels of cover, to keep the price down.
Exactly what a backpacker policy would cover you for will depend on the specific product, but it could help cover risks including:
Medical expenses for injury or illness

Emergency medical transport or evacuation

Permanent disability cover

Unexpected cancellation of your trip (usually only if it's out of your control)

Stolen or damaged luggage

Bad weather and natural disasters
Backpackers may also have the option of adding extra coverage suited to their travel plans, usually at an additional cost. This could include car rental cover, or cover for particular activities like mountain biking, snowboarding or scuba diving.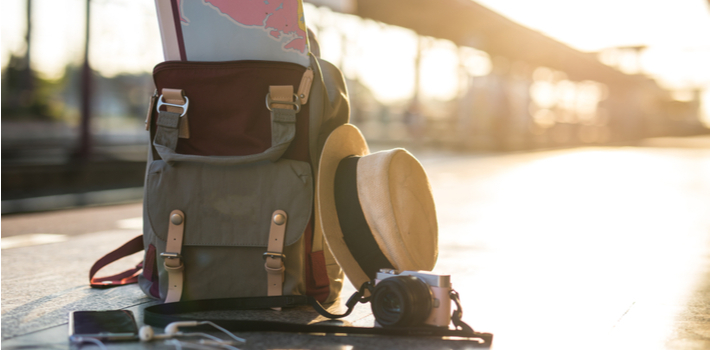 What kinds of policies may be suited to backpackers?
Like most kinds of travellers, there are a number of different travel insurance policy options available to backpackers, whether you're trotting across the globe or closer to home.
Smarttraveller's advice is to "take out the most comprehensive travel insurance" and to "make sure you're covered for all the countries you intend to visit and for the broadest possible range of activity."
Here's an overview of some of the main options available to backpackers:
Basic or medical cover only cover
For the more stringent budget, the minimum cover you can generally buy is for medical expenses only. The next step up is often a 'basic' policy which usually adds cover for risks such as stolen or damaged luggage or cancellations in certain circumstances.
Comprehensive cover
A comprehensive travel insurance policy is usually the most inclusive available and therefore typically more expensive. Although not always suitable for a backpacker's budget, you may decide that the extras are worth it.
Multi-trip cover
If you plan on visiting multiple countries during your travels for an indefinite period of time, a multi-trip policy may be an option to consider. Whereas a single-trip policy covers you for a specific trip, some insurers offer annual or extended period policies for multiple trips. However, even multi-trip policies may have limits on which destinations are covered and other conditions to be aware of.
Group policies
A group travel insurance policy may be suitable if you are travelling with friends. Some insurers offer discounts for groups, which may mean that the cover is cheaper for each individual. It can also be handy in some cases for everyone to have the same level of cover, particularly when deciding on activities and itineraries.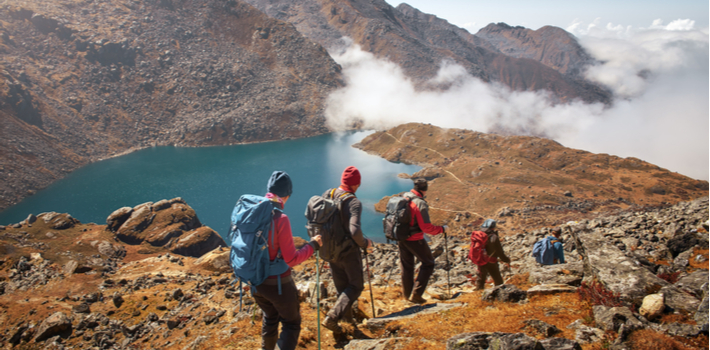 Domestic travel insurance
If you're travelling within Australia, you still might want to consider domestic travel insurance options. These policies can cover a range of situations such as lost, damaged or stolen belongings and trip cancellations.
Car insurance for driving overseas
If you intend to drive while on your travels, you may want to consider factoring a level of car insurance into your plans. Personal liability, medical expenses and rental car excess are some of the kinds of cover you may be able to include, either as part of a comprehensive travel policy or as extras to a more basic policy. Read more about car insurance for Australians overseas.
Bespoke 'backpacker' policies
Some providers offer specialised policies tailored towards backpackers. These products are designed to meet the needs of backpackers specifically, but in practice may be similar to some of the more generic travel insurance policies on offer. Consider shopping around and paying close attention to the features, inclusions and exclusions of the various policies you're looking at before committing.
How much might backpacker's insurance cost?
The type of policy:

Depending on the policy type and coverage included, the cost of insurance may vary. Generally, more cover means a policy will be more expensive.

The duration of your trip:

The length of your travels will influence the policy you choose, and in turn may help to determine the cost. You may also need to spend extra for flexibility if you are planning an open-ended trip.

Your destination:

As a backpacker's itinerary can be somewhat impulsive, you may want to consider an insurance policy that will provide cover no matter where your travels take you. This may also affect the price of your policy as insurers typically provide a quote based on your destination.

Activities:

The inclusion of specific activities in your travel insurance may affect the cost, especially if the activities are deemed more likely to cause injury. For example, some insurers may charge you higher premiums if you want to include cover for skiing or snowboarding as part of your policy.

Your age:

Some insurers offer policies that are targeted at particular age brackets – for example, insurance for those under 30 that provides festival cover or rent cover for working holidays.
Some of the pros and cons of travel insurance for backpackers
Potential pros
You can be flexible:

A large part of the appeal of backpacking is flexibility, so you may not want your choice of travel insurance options to inhibit your global wanderings. Luckily, there are lots of insurance products out there, covering a wide range of activities. The policy period you choose can be important too. Generally, you can tell your insurer exactly how long you'll be travelling for, so you only pay for what you need.

You are paying for peace of mind:

Ultimately, backpacking should be a fun and exciting experience. However, according to Smartraveller, a third of Australian travellers in 2018 visited places where they felt less safe than back home. The added security of knowing you are covered for unforeseen circumstances can be invaluable.
Potential cons
Policies can be expensive

A key mantra of backpacking is often independent travel on a budget, and travel insurance does come with costs that need to be weighed up. In saying this, many insurance companies offer basic insurance policies which are cheaper than comprehensive travel plans. This means you may still get access to some important features, like medical cover, at a lower cost. Another way to potentially get cheaper travel insurance is by choosing a policy with a higher excess, meaning a lower premium. While a higher-excess policy is generally cheaper initially, you could run the risk of paying more if something does go wrong.

There are likely to be exclusions: A backpacker's budget often makes comprehensive cover less feasible and if you choose to go with a basic policy, you may not be covered for risks like:
– Unattended items being stolen or lost
– Unapproved medical conditions
– High risk activities that are not included in the policy covered
– Cancellations due to change of mind
Lower policy limits on cheaper insurance options can also mean that the insurer is prepared to only cover expenses up to a set amount. This could leave you out of pocket anyway if you need to make a claim.
And regardless of the policy you choose, in general travel insurance does not cover you for certain events or in certain circumstances, like accidents that occurred while you were under the influence of alcohol or drugs, any illegal behaviour, or travelling against government advice.
What else should you consider when choosing a policy for backpacking?
We asked Canstar's Group Manager of Research & Ratings, Mitch Watson, for some pointers for backpackers who are weighing up their travel insurance options. He explained that while backpacking is often looked upon as a cheaper way to travel, travellers shouldn't necessarily be cheap when considering whether or not take out travel insurance.
"Travel Insurance can provide a money safety net if the unplanned occurs like a medical emergency," Mr Watson said.
"Not planning for how you would pay for unknown costs could bring your holiday of a lifetime to a premature end or leave you stranded."
When it comes to the policy options that may be suited to this kind of traveller, Mr Watson said that backpackers should consider the level of medical, cancellation and luggage cover in their travel insurance policy.
"The dollar amount of cover is one thing, but make sure to be across the exclusions and any conditions that may apply to what is covered under the policy."
"When travelling be sure to share your travel insurance details with family or friends so someone has access to those details. Also, be sure to get in contact with your insurer as soon as possible if you intend to make a claim, particularly if it is a medical claim," Mr Watson said.
Some other questions to ask yourself before making your choice are:
Where are you travelling to?
Depending on where you are travelling, healthcare systems and facilities may differ dramatically and medical expenses could be considerable. You may also want to consider things like a country's political climate or general safety when selecting an insurance policy.
What time of year is it?
Annual weather conditions, such as cyclone season, may increase the risk of injury or damage while backpacking in the area. It may also affect the activities you take part in such as snow skiing or surfing.
What activities will you participate in while there?
While many insurance policies cover activities to an extent, those that are considered more risky, such as snowboarding or rock climbing, may only be covered at an extra cost.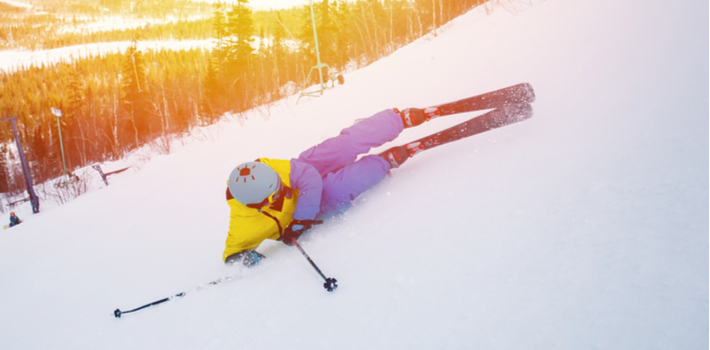 How long will you be travelling for?
If you plan on travelling indefinitely, many insurers offer long-term policies with more activities included and flexible limits, so you may want to look out for insurance policies that can be extended at any time.
Do I get 24/7 claims and customer service?
If you're travelling far from home, there's a decent chance that if something happens, it will be outside of Australian business hours. Consider checking whether your provider offers a 24 hour helpline or other support service.
Can you get a deal?
Group discounts can sometimes be available if you're travelling with other people, and many insurers offer student discounts. Some providers may also offer discounts if you take out your policy online. But consider assessing the quality of the policy as a whole and whether it's suited to your trip. Price is just one of the factors to think about.
Just like deciding how to fill the precious space in your backpack, it's up to you to choose what features to include in your travel insurance policy, should you decide to take one out.
If you do get insurance for your trip, make sure you know what you're covered for and consider printing the policy document and keeping it secure while you're travelling, just in case.