Buying a car isn't as simple as handing over some money and driving the car home, and this is particularly true if you're buying it from interstate. Here's what you need to know.
If you're shopping around for a car, you may conclude that your best, or even only option is to buy it from a private seller or dealership in another state or territory. There are several reasons you might decide to buy your car interstate. For example, the car could be rare enough that you can't find it anywhere in your state, or it could be a more everyday vehicle going for a great price.
However, buying a car interstate involves a bit more legwork than the usual process. Additionally, now that several states have closed their borders due to COVID-19, inspecting and transporting a car located in another state may prove more difficult than it normally would.
If it is possible for you to travel interstate to buy a car, here's an overview of some of the factors you may want to consider, and how the process generally works.
How do I inspect a car in another state?
If you're buying a car from a seller in another state, you may not be able to inspect it in person, especially in light of current border closures. However, online automotive services marketplace AutoGuru advises that you can pay a professional mechanic to conduct a pre-purchase inspection on your behalf, which will generally cost between $130 and $300. According to AutoGuru, this inspection will generally include:
A thorough visual once-over, including the interior and exterior of the vehicle.
A check of the engine bay, wheels, tyres, brakes and suspension.
A road test to check that the engine and transmission both work.
Autoguru notes the mechanic will generally also examine the car's electronics, engine, radiator, instruments and gauges, seats and seatbelts and underbody, among other things.
Of course, it's hard to substitute being able to go and see the car for yourself. One possible workaround could be inspecting or even test driving a car of the same model nearer to where you live, if that's possible, to ensure you are happy with the look of the vehicle up close and how it drives.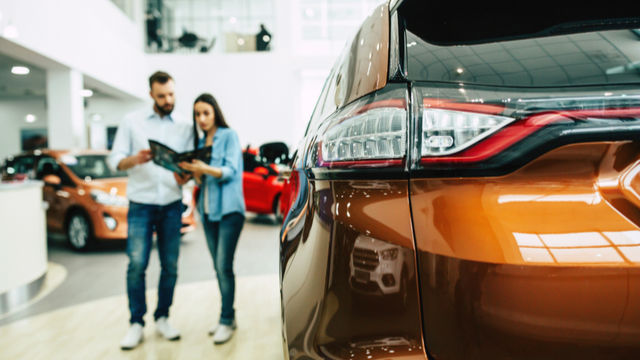 Another pre-purchase step you may want to take is to use the car's Vehicle Identification Number (VIN) to search for it in the government's Personal Property Securities Register (PPSR). This will reveal if the car is stolen, has been previously written off, is currently being used as security for a loan or otherwise has debt attached to it.
The Australian Financial Security Authority advises that a car's VIN can generally be located in one of the following spots:
Under its bonnet
At the bottom of the windscreen on the passenger's side
Along the driver's side door closure area
How to transport a car from another state once you've bought it
Congratulations, you're now the proud owner of a car. But if it's halfway across the country, how can you get it home?
We're going to outline several options which, under normal circumstances, would all be more straightforward. However, the ongoing border closures due to COVID-19 may make it difficult or even impossible to transport a vehicle across state borders, depending on where you live and where you're buying the car. You should check whether the borders between your state and the state the vehicle is located in are closed or not, and plan accordingly. If they are, you may want to consider arranging for local storage for your car, or for the seller to hold onto it until it can be transported to you.
With those caveats in mind, here are your options for transporting a car from another state.
Having it freighted to you
This is generally the most hands-off option available to you and means paying a company to transport your car for you using a freight truck. This could involve contacting a vehicle transport provider, obtaining a quote based on the size of your car, the distance it has to travel and how soon you need it delivered, and then paying the provider to transport your car.
Cartransportservices.com.au says that while many factors will affect the total cost of transporting your vehicle, interstate transport can cost around 40 cents a kilometre. So for example, based on that estimate, the cost of transporting a car from Sydney to Brisbane could cost upwards of $363, and transporting a car from Melbourne to Sydney could cost upwards of $350.
Haulage company uShip also says a variety of factors can affect the total cost of delivering a vehicle to its new owner. It estimates that for distances between 300 and 2,000 kilometre, car transport costs could range from $400 to $1,700.
Getting quotes from a number of providers may help you to save money and find a solution that meets your requirements. It may also be worth considering cargo insurance in case anything happens to your car while it's being transported.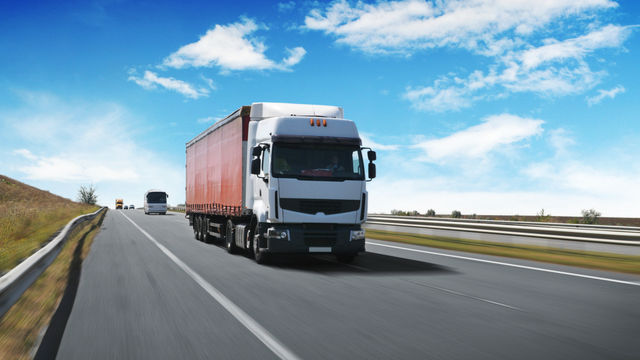 Asking a friend or family member to pick it up and drive it to you
If you have a friend or family member who lives near where the car is currently located, you could ask them to drive the car to you. However, it's worth keeping the following points in mind:
They may not be legally able to drive the car to you due to current border closures.
You may still want to compensate them for their time and effort, even if that just involves shouting them dinner when they arrive with your new car, as well as covering the cost of fuel for the trip.
Additionally, if you don't register the vehicle in your name in the state it's being purchased from (and then transfer the rego to your state when it arrives), you'll need to obtain an unregistered vehicle permit (UVP) for the car before it can legally be driven on public roads as an unregistered vehicle. The exact process and cost of obtaining an unregistered vehicle permit for the car will depend on which state or territory the car is in.
Another option could be to come to an agreement with the seller that the vehicle stays registered in their name while being transported. However, the seller may want you to sign a declaration accepting responsibility for any accidents that happen while it's in transit.
Note that you'll need to obtain the permit from the government of the state the car is in. Check with your local state or territory government to confirm whether you'll also need a UVP to drive the car once it has been driven to you.
Driving it home yourself
If current interstate travel rules allow it, you could choose to travel to the car's location and drive it home yourself. Many of the same considerations that apply to asking a friend or family member to drive it home apply here as well. You'll need to factor in fuel costs, and make sure you've been granted an unregistered vehicle permit so you can legally drive the car home.
Note that as the Australian government's business.gov.au website explains that you may also need to pay stamp duty on the purchase. The stamp duty you'll need to pay will depend on the value of the car and your state or territory's rates of stamp duty. Depending on the state or territory you live in, you may be able to pay your stamp duty either online or at a customer service centre.
How to register a car you've bought from interstate
Once your car has arrived, you'll need to register in your state before you can drive or insure it. Depending on the state or territory you live in, you as the buyer of the car may be responsible for transferring the car's registration from the buyer to you. If so, here's an outline of the process for doing so.
If you don't already have a valid roadworthy or safety certificate for the vehicle, one of the first steps will be to acquire one by having the vehicle inspected by a licensed professional. Check your state or territory's laws to see who's allowed to issue safety certificates, and how much it will cost.
Once your car has been certified as roadworthy, you can then apply to transfer its registration from the buyer to you through the appropriate state government department, either online or at a customer service centre.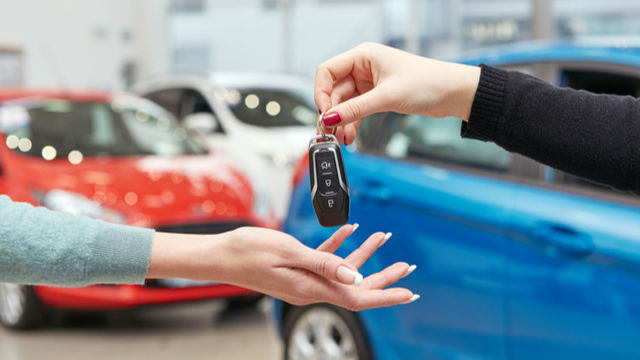 Do I need to insure my new car?
In most states and territories, the cost of Compulsory Third Party (CTP) insurance is included in the cost of registering your car. However some states, such as NSW and Queensland, require drivers to take out CTP insurance separately. Note that like registration, CTP insurance is mandatory and you cannot legally drive your car on public roads without it.
Beyond CTP, you may want to consider taking out a higher level of cover, such as third party property, third party fire and theft or comprehensive car insurance, especially if the car you've bought is rare or vintage, and would cost a significant amount of money to repair or replace. However, keep in mind that it will generally cost more to insure a car of this nature. The cost to insure a vintage or high-performance car may be higher than usual if the car's value and/or horsepower are higher than usual, and you may also be asked to pay the luxury car tax.
Regardless of the model of car you've bought, if you want to take out comprehensive insurance for it you may benefit from comparing policies before committing to a particular product.
How to pay for a car from interstate?
Depending on the seller, you may be able to pay through methods such as bank transfer, PayPal, cheque, credit card (depending on your card limit) or if you are using a car or personal loan to purchase the car, your lender may make the payment directly to the seller. As a starting point, it could be worth asking the seller about which payment options they will accept and then working out which option will be most suitable for you.
For example, some payment methods, such as paying by credit card, could involve a fee or surcharge. Using a credit card may also involve other risks, particularly if you do not clear the balance before interest starts to be charged.
In addition, WhichCar warns that if a seller suggests certain payment methods, buyers should be wary.
"If a seller tries to get you to pay for a car via money order, Bitcoin, pre-loaded credit cards or wire transfer you should immediately be cautious that they'll take the money and run away with the car," WhichCar says.
Instead, if you're dealing with a private seller, it suggests that completing the transaction by bank transfer via a teller in a physical branch may be a safer option, preferably with both the buyer and the seller present if that's possible.
How do I make sure I'm not being scammed before paying for the car?
In addition to taking care when deciding how to make the payment for the vehicle, it could be worth doing some checks to ensure that you are buying what you think you are.
For example, to ensure that the listing is genuine, you could ask the seller to send you photos or videos of the car to verify that it's in their possession and that they didn't pull the images accompanying the listing from the internet. Additionally, online vehicle marketplace Carsguide recommends asking the seller for their phone number so you can call them and talk about the car with them, as well as checking the contact details the seller provides.
As mentioned above, having the car inspected by a qualified mechanic and checking its VIN may also help you to protect yourself.
Main image source: Anna Kraynova (Shutterstock).