When you shop around for a new or used vehicle, a key consideration is on-road costs. These can include car insurance, and in particular comprehensive car insurance, if you're seeking the broadest type of cover for the car you're buying.
This article aims to help answer the question: what are the cheapest cars to insure in 2021 in Australia?
The answer is not simple as you might think. Why? Car insurance premiums are not based purely on the type and age of the vehicle – how the vehicle is driven and by whom are also important factors.
In this article we look at:
What impacts car insurance premium prices?
The cost of your car insurance is in many cases as much about you and any other drivers listed on your policy, plus your and their driving habits, as it is about the vehicle itself. Car insurance providers have ratings systems that calculate premiums according to hundreds of factors. Many of these factors are the details you enter when you complete an online quote. They include:
Age of the driver(s)
Gender of the driver(s)
Claims history of the driver(s)
Car make, model and age
Car safety rating
Car garaging address
Car value
Cost to replace car parts and make repairs
Car insurance premiums – your driver/s
Statistics show that males and people aged under 25 years are riskier drivers on average, so insurers tend to price their premiums accordingly. It is a double whammy if you are a male aged under 25 years, as young males are statistically more likely to be involved in serious crashes than older drivers.
If you share your car with other drivers, that can also affect an insurer's perception of how risky your driving profile is. The more hands on the steering wheel, the greater the potential for something to go wrong on the road, at least in many insurers' eyes.
When you list other drivers on your policy, their personal factors become part of the premium calculation too – their age, driving history, claims history and so on. Think carefully about who you are sharing your wheels with.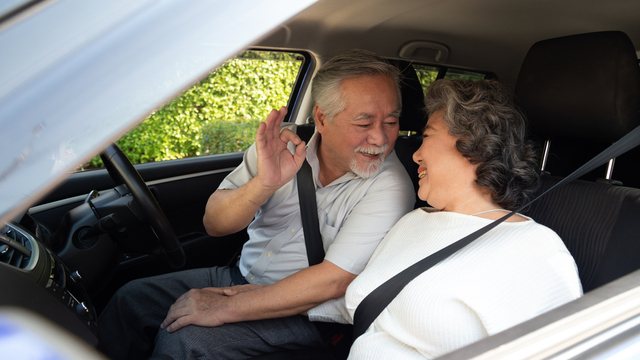 Car insurance premiums – your car
The theft rate of your car (according to its make, model, year and so on) can be another driving factor of your car insurance premium. One car is stolen every 12 minutes in Australia, and three in four of those thefts occur outside the owner's home – either garage, driveway or on the street in front of it – according to the National Motor Vehicle Theft Reduction Council (NMVTRC).
With stolen cars being such a regular occurrence and many cars costing tens of thousands of dollars to replace, insurers generally consider your car's theft rate as part of deciding what your insurance premium should be.
Another big factor is the safety of your car. If your car has a higher safety rating (as determined by ANCAP for new cars and UCSR for used cars), it and its passengers are seen as less likely to be involved in a car accident or more likely to get through an accident with little damage due to their safety features. This means your insurer is less likely to have to make big payouts for car repairs/replacement or medical costs for people in the vehicle, meaning they may be more willing to insure a car with a high safety rating for a relatively low premium, compared to 'less safe' models.
On the topic of car repair costs, some cars have parts that are more challenging to source (and therefore most costly) due to factors such as their availability or the supplier's geographic location. Some parts are more expensive due to their complexity, such as those for specialty cars, or just because that is how they are priced. The age of the car can also play a factor; for example, heritage cars can be more expensive to fix. This can impact the cost of your premiums.
The market value or agreed value of your car is another factor that contributes to the cost of car insurance premiums. You will need to decide whether to insure for one or the other, so you may want to do some research or obtain a few quotes to see how choosing each could affect your premium.
Car insurance budget tips
If you want to manage your car insurance budget carefully, look at all areas where you can potentially save. These could include increasing your excess to lower your premium, settling with your insurer on a lower agreed value than the higher market value of your car or considering what features you really need in your car insurance and choosing a more basic policy to suit.
Also, many insurers offer car insurance discounts that can drop the price of your premium, sometimes by hundreds of dollars a year.
Depending on the insurer and policy you choose, these could include:
A no-claim discount or claims-free bonus – where you have not made a claim in several years
Paying annually instead of monthly – where you pay your premium in full at the beginning of each year of your policy
Exclusive driver – where you are the only driver of your car
Some insurers offer roadside assistance as an add-on to your policy, usually in exchange for an additional fee. This could be cheaper than sourcing your insurance from one company and your roadside cover from another.
Another add-on offer is where the insurer pays for your excess on one claim per year.
Obtaining a car insurance policy that is tailored to your individual circumstances is arguably easier than ever these days, thanks to the internet. Comparison sites can make weighing up one provider with another more simple, and insurers have much more detailed and clearly worded websites of their own these days. They understand that the majority of people shop around online now.
Plus, there are potentially more ways to save than before, including with sign-up deals, as insurance companies strive to differentiate their products.
It is a good idea to do your research to work out what policies may suit your needs and how much they are likely to cost you.
Cheapest cars to insure in 2021
As you may now realise, the cheapest cars to insure differ depending on the driver or drivers, as well as the car itself. However, what we can say is that the safer the car and the lower its theft rate, the cheaper the insurance premium is likely to be. Before all the other factors come into play, of course.
So, when pondering what the cheapest cars to insure are in 2021, know that those with a better theft risk rating could make your insurance cheaper. What is a theft risk rating? An initiative of the NMVTRC, which is committed to combatting vehicle crimes, the rating system uses vehicle theft data to show which cars are most at risk of being stolen in Australia.
The cars with the lowest theft risk (rated 5 stars according to NMVRTC's Theft Risk Rating 2019/2020), in no specific order, include:
Ford Mondeo
Honda Civic
Volkswagen Up
Ford Focus
Toyota Camry
Citroen C5
Volvo V40
Skoda Kodiaq
Mazda CX-5
Volkswagen Beetle
Three of the car brands that tend to attract lower premiums within the PD Insurance customer base are Toyota, Mazda and Hyundai. Having said that, drivers need to remember that many, many factors are in play when it comes to insurance premium calculations. What one insurer's data shows may not be the same for another.
The above list could help you answer the question of what cars are the cheapest to insure in 2021, but it is by no means exhaustive. However, pairing it with the tips covered throughout this article should give you a solid understanding of what impacts car insurance premiums.
Best of luck with your car search and finding the best-value car insurance for your needs.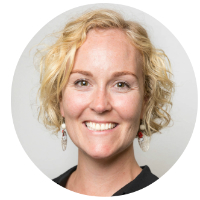 Kristy Sheppard is the Communications Manager at PD Insurance. Kristy has over 20 years' experience in coordinating the communications efforts of companies across Australia and beyond. In that time, she has covered sectors including financial services, education, technology and property. A self-confessed personal finance nerd, Kristy enjoys making complicated subjects simple so people can confidently make informed decisions. Outside work she enjoys the active lifestyle offered by coastal living and being the 'mother of dragons' to young triplet boys. You can find her on LinkedIn.
Cover image source: Nopphon_1987 (Shutterstock)