Has your new car's reversing camera or audio system shut down? Are the electric windows malfunctioning, or has your automatic car suddenly stopped changing gears? If something goes wrong with your new car, you may be entitled to claim for the cost of repairing these issues under your car's warranty, but not all warranties are the same.
To help break down the different types of car warranties available and what they may or may not cover, we have put together the following general guide on the ins and outs of car warranties in Australia.
What is a car warranty?
When you buy a new or used car from a licensed dealership in Australia, it is typically covered by a warranty, either from the manufacturer or from the dealership.
Car warranties typically cover the expenses incurred to fix mechanical or design faults with a vehicle within a certain period of time from when the vehicle was purchased, and can include both parts and labour, as well as vehicle towing.
What are the different types of car warranties and what do they cover?
Car warranties in Australia can typically be classed into three categories:
1. Manufacturer's warranties – new cars
According to the Australian Competition and Consumer Commission (ACCC), a manufacturer's warranty is a voluntary promise offered by the manufacturer about what it will do if something goes wrong with a new car. These warranties usually cover the costs to repair a vehicle and all manufacturer-fitted accessories if they are found to have a mechanical or design defect within a set period of time after the car is first purchased.
The period to claim on a manufacturer's warranty varies from brand to brand, but generally speaking, it can range from three years or 100,000 kilometres (whichever comes first), up to seven years or unlimited kilometres, according to Car Advice. If a manufacturer's warranty on a vehicle is still valid when that vehicle is sold, the remainder of the warranty will typically be transferred on to the subsequent owner, NRMA reports.
Here is a list of the new car warranty periods for some of the major car brands in Australia, according to Car Advice:
Kia: 7 years/unlimited km
Isuzu: 6 years/150,000 km
Toyota: 5 years/unlimited km
Honda: 5 years/unlimited km
Mazda: 5 years/unlimited km
Nissan: 5 years/unlimited km
Suzuki: 5 years/unlimited km
Hyundai: 5 years/unlimited km
Ford: 5 years/unlimited km
Holden: 5 years/unlimited km*
Mitsubishi: 5 years/100,000 km
2. Statutory warranties – new and used cars
In most cases, new and used cars sold by a licensed car dealer or manufacturer in Australia are covered by free, mandatory statutory warranties. Statutory warranties typically offer consumers some cover for mechanical defects in a vehicle they have recently purchased, but are regulated by state and territory governments, so the specific conditions may vary depending on your location. These warranties tend to be fairly limited in duration, compared to manufacturer warranties. For example, in NSW and Victoria, the statutory dealer guarantee on used cars is limited to 5,000 km or three months after purchase, whichever occurs first. For new cars, this guarantee often lasts a little longer. In NSW, for instance, cover is available for 12 months or 20,000 km, whichever comes first, according to NRMA.
Statutory warranties may not be applicable in certain circumstances, such as if the car is more than ten years old, has travelled more than a certain number of kilometres or exceeds the luxury car tax threshold. It may also finish early in certain circumstances – according to Consumer Affairs Victoria, for example, if you sell your car privately before the statutory warranty has expired, it cannot be transferred on to the new owner. Similar rules also apply in NSW.
Vehicles purchased privately are not usually eligible for a statutory warranty.
3. Extended warranties – new and used cars
When you buy a car from a dealer or importer, you may be able to purchase an optional extended warranty on the vehicle, which will add some time or kilometres to the warranty period. This may be a manufacturer's extended warranty, which usually replicates and extends your existing manufacturer's standard warranty, or you may be able to purchase a dealer or third-party extended warranty.
According to the ACCC, some of these extended warranties may contain restrictive terms and conditions, such as excluding cover for certain parts of the car, or setting limits on the number or total value of claims. As such, if you're considering an extended warranty, the ACCC recommends checking to see if it provides value for money and "benefits greater than what you automatically receive" under a statutory warranty and the Australian Consumer Law before deciding whether to purchase it or not. It's also important to be aware that extended warranties, unlike manufacturer warranties, are usually not transferable to the new owner when a car is sold later.
What about the Australian Consumer guarantees?
Under the Australian Consumer Law, when you buy products and services, such as a new or used car from a dealership or importer, they come with a set of automatic guarantees, including that they'll work and do what you asked for.
According to the ACCC, these guarantees may apply for a new car "for an unspecified but reasonable time" and are subject to certain exceptions (e.g. if the damage is from abnormal consumer use).
Some of the guarantees include that your new car must:
be of acceptable quality (including that it is safe, durable and free from defects)
be fit for any purpose disclosed before the sale
match the description provided or demo model
have spare parts and repair facilities available
The ACCC advises that these rights apply regardless of whether you have your car serviced or repaired by an authorised dealership or an independent mechanic.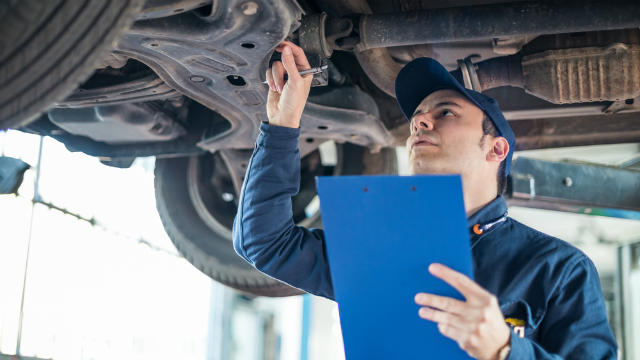 If you find your vehicle does not meet a consumer guarantee, the ACCC said you have rights against whoever supplied you the car (e.g. the car dealer), and in some cases against the manufacturer to a repair, replacement or refund (the type of remedy available will depend on whether the failure is deemed major or minor).
What is not covered by a car warranty?
Although there are different types of car warranties available, most carry similar exclusions for new or used vehicles.
Here are some of the common things that a car warranty may not cover:
General wear and tear (e.g. to brake pads and tyres)
Cosmetic damage (e.g. scratches on the paintwork)
Replacement of

tyres, batteries*, lights
filters, gaskets, hoses and belts
brakes* and clutches
airbags
car accessories such as audio equipment

Routine services and safety checks
Defects or damage that arise from an accident or misuse of the vehicle
*Some new car manufacturer warranties may cover a car battery, and some statutory warranties may have cover for brakes, so it's important to check your warranty document regarding this.
Other exclusions may also apply, depending on the car warranty.
If you are looking to purchase an extended or dealer warranty or to make a claim through your current warranty, it's important to read the terms and conditions carefully to understand what is and is not covered under your warranty, as well as any costs and conditions that may be attached to it.
Under consumer guarantees, there may be some car parts (such as your car's brakes or clutch) that may be replaced if they are not working due to a manufacturing defect. For more information, visit the ACCC website to understand what types of remedies you are entitled to through consumer guarantees.
If you are after a level of financial cover from loss or damage to your new car caused by an accident or another defined event (such as a storm or fire), then you may want to consider purchasing a car insurance policy.
If you're considering car insurance policies, the comparison table below displays some of the policies currently available on Canstar's database for a 30-39 year old male seeking comprehensive cover in NSW without cover for an extra driver under 25. Please note the table is sorted by Star Rating (highest to lowest) followed by provider name (alphabetical) and features links direct to the providers' website. Use Canstar's car insurance comparison selector to view a wider range of policies.
What may void your car warranty?
If your new car is not used in line with the terms and conditions of a particular warranty, claims may not be approved.
According to car insurer Youi, here are some circumstances where this may occur:
Not following servicing requirements
If the vehicle is not serviced regularly by a licensed mechanic using approved parts and according to the manufacturer's specifications then you may void your warranty. However, according to NRMA, manufacturer's warranties do not usually require your car to be serviced by one of their dealerships or by an approved repairer.
Adding prohibited modifications to the car
You may void your warranty if you add modifications to your car that don't conform to Australian standards or manufacturer's specifications, such as applying a tint to your windows that is too dark or lowering your car to below an acceptable height.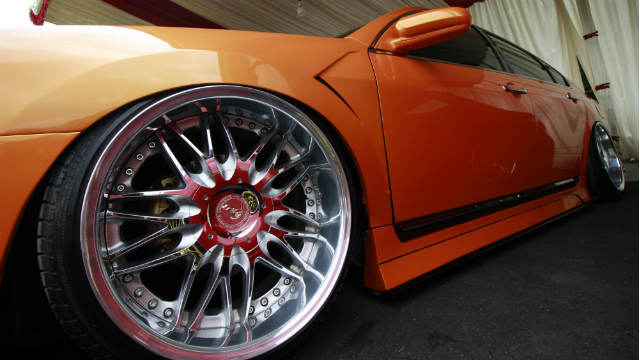 Using the car for commercial purposes
If your new car is used for purposes other than private use, such as a taxi, rideshare (such as Uber) or as a rental car, then you may find your warranty claim will not be honoured.
Operating the car dangerously
Your car warranty may also be voided if it is found that you have not registered it, or if you have been driving it in a negligent or reckless manner, while unlicensed or under the influence of drugs or alcohol.
Making a claim on your car warranty
If your vehicle needs repairs under a manufacturer's warranty, you will need to contact the car manufacturer, dealership or importer to notify them of the defect. It may be a good idea to do this in writing as soon as you notice the fault, and before the warranty period ends. Just like a statutory warranty or consumer guarantee, a manufacturer's warranty is legally enforceable and means that if a fault does qualify for cover under the warranty, a dealer must fix the problems, including covering the costs of labour and materials. Some warranties also provide cover for towing the vehicle to a qualified repairer.
The process involved to claim on a car's statutory warranty will differ from state to state, but it generally involves checking whether your defects are covered by the warranty, then notifying the warrantor (such as the dealership you bought the car from) in writing of the problems and mentioning your rights under the law. If the warrantor approves your claim you will then need to deliver the car to the dealer or qualified repairer to have the problems fixed. From there, the warrantor is responsible for covering the costs involved with those repairs.
If the warrantor isn't responding or recognising your consumer rights, you can contact the ACCC or your local state or territory consumer protection agency for further assistance. The ACCC suggests another step to consider could be to seek independent legal advice tailored to your situation from a local community legal centre, legal aid office or lawyer.
Cover image source: PK Studio (Shutterstock)