Do you consider yourself a bit of an off-road, adventure seeking four-wheel drive (4WD) motorist? You might want to consider getting 4×4 insurance cover.
If you have a big family, need the extra room, or like a bit of thrill-seeking, a 4WD can seem like a pretty good option. When it comes to insuring one of these mighty vehicles, it can be worth considering a specialised policy if you have modified your 4WD or plan to take your vehicle off-road.
What to look for in a 4×4 insurance policy
Some comprehensive car insurance policies provide a level of coverage for some 4WD vehicles, but the levels of cover can vary a lot, so it's important to be aware of what to look for and always read the Product Disclosure Statement (PDS). There are a number of specialised policies that cater to off-rad 4WD use and come with several additional features to provide extra protection to car owners (often for an extra cost). To find out more about the various types of car insurance in Australia, check out Canstar's roundup.
1. Are you covered for beach and off-road driving?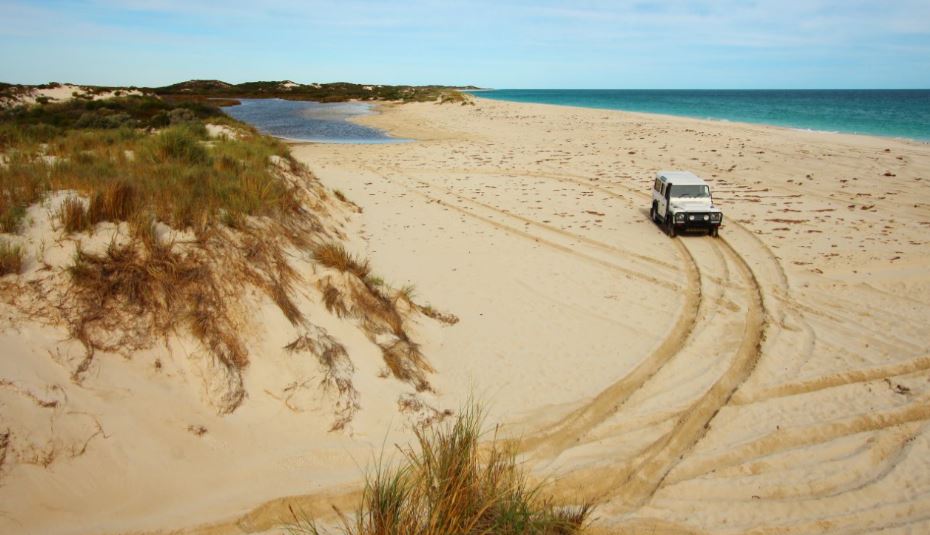 If you intend to use your 4WD vehicle off-road, be sure to check your insurance policy will cover you for driving off the bitumen, on a beach or on a private property. While most insurers will generally cover you for incidents that occur on the bitumen, they are less likely to cover you if you're stuck in the mud on a dirt road, off the beaten track or bogged in a sand dune.
2. Are your 4×4 accessories insured?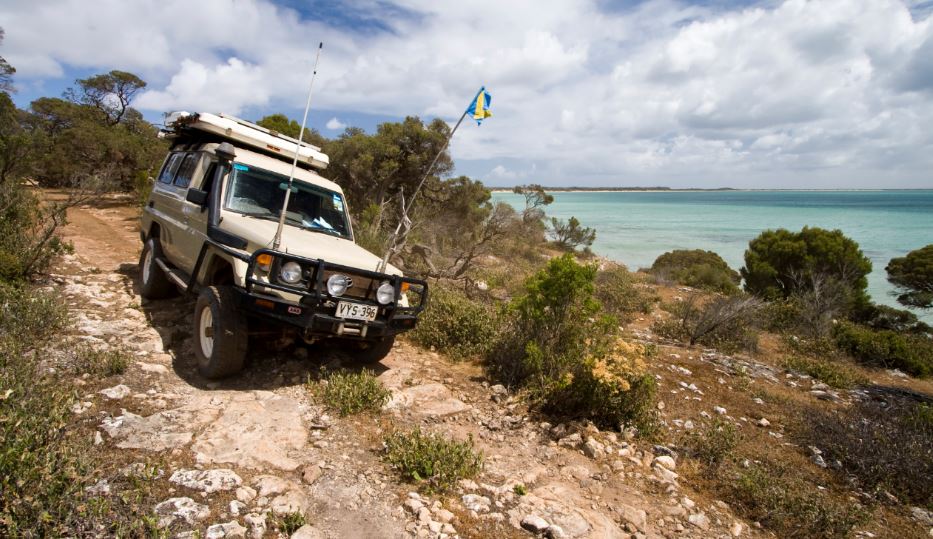 If you are adding any modifications or accessories to your vehicle, it's a good idea to get them insured by notifying your insurer. Add-ons to your 4WD like specialised tyres, bull bars, LED headlights and roof racks, could end up being worth close to the value of your vehicle after a few years of modifying, so if they are not included in your 4×4 insurance policy you could get a serious shock come claim time. Make sure to check with your insurer what the total insured amount is for any add-ons because the level of cover can be far below the actual cost of replacement.
3. Is your 4×4 insured under an Agreed Value policy?
Once you purchase a vehicle, its value typically depreciates over time. This is something you need to keep in mind when insuring a 4WD. Under a Market Value policy, in the event your car is written off following an accident, the amount you would receive from the insurer is based on what your car would fetch on the open market before the accident. An Agreed Value policy is an amount fixed after discussion and agreement between you and the insurer. The cost for Agreed Value policies tends to be higher than for a Market Value policy, and they typically offer a greater level of certainty around the compensation you could expect.
The benefit of an Agreed Value policy for a 4WD vehicle is that you have the opportunity to state the amount you want your vehicle insured for (within reason) and this amount stays the same each year. The market price of your vehicle, on the other hand, decreases over time, which means you are actually covered for less the longer you are insured under a Market Value policy. Further, because the market price is generally modelled off a standard vehicle, any modifications you have made will not be covered unless you take the initiative to list them in your policy.
Check out Canstar's breakdown of the differences between Market Value and Agreed Value car insurance policies here.
In the market for a car insurance policy? The table below displays a snapshot of Agreed Value and Market Value car insurance policies on Canstar's database with links direct to providers' websites. Please note this table has been sorted by Star Rating (highest to lowest) and was formulated based on a male aged 30-39 in NSW, without an extra driver under 25 years old.
What can you expect to pay for 4WD insurance?
There are many factors that could affect the premiums you pay on 4WD insurance – including gender, age, car type, even car colour, among other things. Premiums could also be higher for four-wheel drivers on an Agreed Value policy if the agreed value is higher than what the car would sell at on the market (market value).
Australian families could soon be paying 20% more on their car insurance, with new research showing premiums are set to rise. #9News pic.twitter.com/996wIICJWD

— Nine News Australia (@9NewsAUS) May 8, 2017
4WD insurance checklist
Is your car legally and properly registered? If you are driving a 4WD that doesn't meet the legal requirements, insurance providers can easily decline your claims.
Is your 4WD insured for off-road use? If you ever intend on driving off the bitumen, make sure your insurer is aware of this.
Does your 4×4 insurance cover free windscreen replacements? Four wheel driving could leave you with a cracked windscreen, so it's worth weighing up whether paying a few extra dollars to cover you down the track is worth it.
Are any modifications you've made to your vehicle legal and insured? You don't want to find yourself unable to claim in the event of an accident.
Is the gear inside your 4WD insured? Nothing would spoil a family camping holiday like an expensive tent being stolen from your vehicle.
Canstar compares 50+ car insurance policies, so take the time to check out your options before your next roadtrip.
Compare Car Insurance with Canstar