Like the idea of having a puppy (or four) in your life? Before you start planning for the newest member of your family, it may help to paws and consider the financial responsibilities that come with being a puppy parent.
The upfront and initial costs of getting a puppy (adoption or purchase fees, desexing, deworming etc.) may be what spring to mind for some of us. And while these can be significant expenses, there are also a number of ongoing expenses to consider.
To give you an idea of what to expect, ASIC's MoneySmart estimates that dog-owning households in Australia can spend up to $6,000 in upfront pooch-related costs in the first year, then an average of $1,475 every year beyond that.
Let's break down how these amounts could end up accumulating, looking at the upfront, ongoing, and occasional costs you may encounter as a dog owner.
What are the upfront costs of getting a puppy?
The costs you might incur right off the bat when getting a puppy generally include adoption/purchase fees, desexing and deworming fees, council registration fees, and the costs of any accessories you'll need to buy for your pet, such as food/water bowls, a leash etc.
Adoption/purchase fees
Unless you get a puppy for free – perhaps from a friend, family member or breeder you know personally – you'll generally have to pay for your new pup, regardless of whether you're buying or adopting. That being said, adopting may be a cheaper option.
For example, according to the RSPCA, adoption fees are usually below $500, whereas the purchase of a dog could set you back up to $3,500 or beyond, according to a MoneySmart estimate.
Because the cost may vary considerably depending on the breed of dog and the breeder you choose, researching different breeders and being open-minded about the breed of dog you're considering may help if you're sticking to a budget.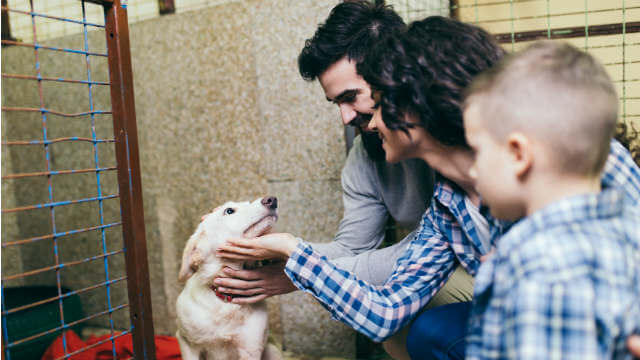 Here what the RSPCA suggests avoiding when choosing a puppy.
Buying a puppy over the internet, newspaper advertisement or from a pet shop without first visiting the breeding facility to see the conditions for yourself.

Buying a puppy without first meeting the breeder and visiting its place of birth.

Impulse purchases – owning a dog is a huge responsibility and should be the result of careful planning and consideration.

Discriminating against crossbreeds or mixed breed dogs – they may also make great pets and can be bred responsibly.
Estimated total cost: Potentially as little as $200 to adopt, and as much as $3,500+ to buy.
Vet fees
Once you've either adopted or purchased your new puppy, you may need to take it to the vet. There are a handful of procedures that owners typically choose to have done at this point.
Microchipping ($60-$80)

Vaccination ($120-$300)

Desexing ($200-$500)
Although the RSPCA notes that if you adopt a puppy from them, in some cases they will have already taken care of these procedures.
Estimated total cost: Potentially $0 if you adopt, and approximately between $480 and $880 if you buy your puppy.
Council registration fees
Most local councils in Australia require you to register your dog with them. Depending on the breed of your dog and whether it's de-sexed or not, registration fees can range from around $50 for a de-sexed regular-breed dog, to over $500 for a 'restricted' breed, or a 'menacing' or 'threatening' dog. However, exact costs will vary depending on where you live, the breed of your dog and whether it has been de-sexed or not.
Estimated total cost: $50-$500+
Accessories
Just like people, some puppies enjoy the finer things in life and their owners may be happy to splash out on accessories, with everything from squeaky chickens to stuffed alpaca toys available in some pet shops. But when it comes to everyday accessories, you may need to buy the following:
A dog bed

A collar and leash

Food and water bowls

A winter coat

A handful of toys
This is an area where the total cost can vary wildly depending on your preferences, but ASIC's MoneySmart says the average upfront cost of accessories is around $500, and then estimates that you'll spend an additional $100 per year going forward.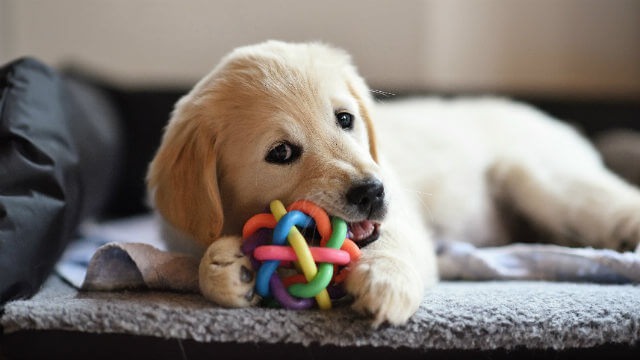 Estimated total cost: $500
Estimated total upfront costs of getting a puppy: $750-$6,000
The ongoing costs of having a puppy
Once you've got all the upfront costs covered, you'll find that having a puppy also comes with ongoing expenses. While they may seem less significant than the upfront costs, over time the money you spend day-to-day and week-to-week can add up to a considerable amount. The good news is there may be scope to shop around and save on some of the ongoing costs.
Insurance
Pet insurance can be a prudent option for dog owners to consider, particularly if your puppy is of a breed known to develop health issues down the track.
According to Canstar data, average premiums for an accident and illness policy for a dog less than a year old in 2019 range from $812 for a small dog to $838 for a large dog. For older dogs (six to seven years old) the average costs of accident and illness pet insurance ranges from $1,067 for small dogs and $1,110 for large breeds. For policies covering accident, illness and routine care, average premiums for a small dog range from $946 (aged under one year) to $1,268 (aged between six and seven years), and for large dogs between $947 (aged under one year) to $1,263 (aged between six and seven years).
Estimated total cost: Between $812 and $1,268 per year.
Vet visits/medical costs
The RSPCA says that dogs may require trips to the vet for regular vaccines, as well as check-ups on physical health, including ears, teeth, limbs and other areas. They also suggest taking your dog to the vet ASAP if any issues or injuries pop up or if your dog's behaviour is out of character.
The cost of these vet visits will vary depending on your vet and whether or not you have pet insurance, but the RSPCA estimates that the annual check-up and vaccinations will cost at least $80.
You may also need to consider the costs of regular worming treatments for your dog.
Estimated total cost: ASIC estimates that ongoing vet costs for dogs are on average $397 each year.
Food and accessories
On top of the $100 worth of accessories ASIC's MoneySmart estimates you may spend on your pet per year, the RSPCA says you can expect to spend at least $370 a year on food, and $30 or more a year on toys and treats.
Estimated total cost: $500 a year
Grooming
The RSPCA estimates that dog owners spend at least $50 a year on dog grooming. But the ultimate cost is likely to depend on your puppy's breed/size and the type of groomer you decide to use. Some dog owners who don't mind getting their hands dirty (and potentially their clothes covered in hair) may be able to save some money by grooming their pooch at home.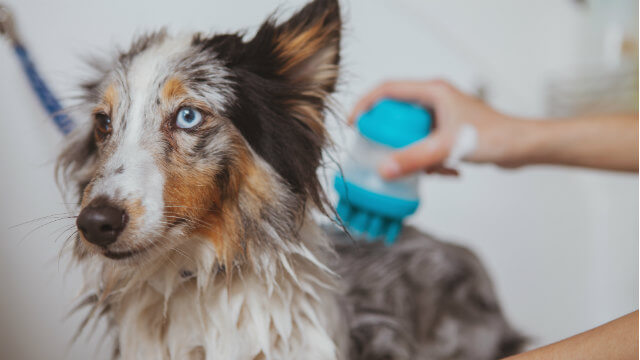 Estimated total cost: At least $50 a year
Estimated total ongoing costs of having a puppy: $1,475 is the average ongoing yearly cost of owning a dog according to MoneySmart. Additionally, you may incur further costs for optional extras like puppy school/training, and kennel costs if you go on holiday.
As you can see, puppies can be expensive. In fact, based on the average upfront and ongoing costs suggested by MoneySmart and the RSPCA's advice that dogs can live for up to 20 years, if your furry friend does end up living that long, it could cost you over $34,000 in total during its life.
With that in mind, it may be beneficial to spend some time weighing up the various costs involved before committing to getting a dog. In particular, it's worth remembering that the expense can increase as your dog gets older, as you may incur increased costs if your dog develops health issues due to its age. Certain breeds may be especially prone to ill-health as they get older.
That being said, you may be able to protect yourself from unexpected vet costs by taking out a good value pet insurance policy. You can compare pet insurance policies that may be suited to your puppy with Canstar.
Cover image source: Grigorita Ko (Shutterstock)