There are different types of pet insurance and it's important to choose the right type for your pet's needs.
Insurance for our pets is becoming popular! Which makes sense, because Australia as a nation has one of the highest rates of pet ownership in the world at around 63% to 66%. This is higher than the global average of 57%, according to Animal Medicine Australia. There are a total of 24 million pets in Australia right now, which is roughly the same as the human population! Petsecure says that over 83% of us have owned a pet at some point in our lives (2016), while there is an average of 1.3 dogs and 1.4 cats per household respectively.
Clearly, we Australians love our pets. If you want to protect yourself financially against injury and illnesses to your furry creatures and provide them with the best care possible, then you might want to consider pet insurance.
There are three types of pet insurance:
Accident only
Accident and illness
Comprehensive cover
Find out more about these below.
Accident Only Cover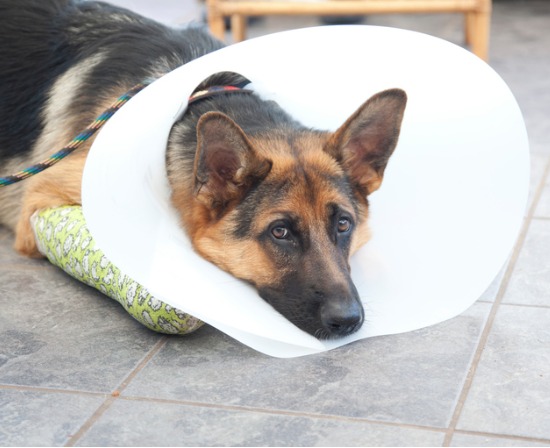 What it covers
Accident only insurance covers harm or injuries caused by an accident. Check that your pet will be covered for common claims, such as broken bones from a car accident, scratches from fighting with other dogs or cats, and snake bites.
What it doesn't cover
Pet owners should be aware that the policy may not pay on all types of accidents. Tick and flea bites may not be covered, for example.
Injuries due to a pre-existing condition are another common exclusion. So if your Labrador has just come back from the vet for a dislocated hip and it makes him clumsier than usual, he wouldn't be covered if he tripped and injured his hip again – or any other body part.
Who it suits
Accident Only policies may be well suited to a new pet that has a clean bill of health from the vet.
As for puppies and kittens, if you know that the usual vaccinations, de-sexing, and micro-chipping won't cost too much, a young animal may be well suited to Accident Only policies. Young, healthy pets are often suited to basic cover, as they usually only need to visit the vet for accidents and annual check-ups.
Accident & Illness Cover
What it covers
Accident and Illness insurance covers the accidents previously mentioned and also provides cover for sickness or disease diagnosed by a vet. Examples of coverage available include cancer, infectious diseases, hereditary conditions, and skin conditions.
What it doesn't cover
Pet owners should be aware that there are some common exclusions with this level of cover as well, including pre-existing conditions, and diseases where there is a known vaccine. Always check that the policy you're considering will cover your pet for chronic, recurring, or lifelong conditions before renewing your policy or switching providers.
Who it suits
Accident and Illness policies may be a type well suited to pet breeds that commonly experience health problems. Some dog breeds are more prone to certain health issues. Bulldogs, for example, often have respiratory problems; German Shepherds often suffer hip dysplasia; Labradors often tend towards obesity without proper diet control and exercise.
Owners of these breeds may wish to consider whether comprehensive cover would give them peace of mind that should these issues arise, insurance will help them cover the vet bills.
You can find out about common conditions to watch out for in the most popular dog breeds and cat breeds in our other articles.
The table below shows a snapshot of accident & illness pet insurance policies, sorted by Star Rating (highest to lowest). These results are based on cover for a 1-year old, medium breed of dog.
Accident, Illness and Routine Care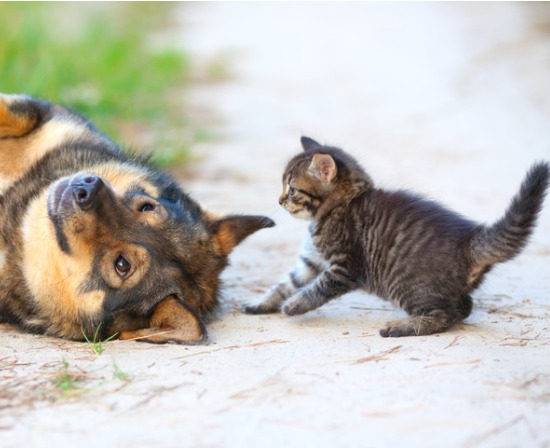 What it covers
Accident, Illness and Routine Care – also known as a Comprehensive level of insurance – covers not only accidents and illness as mentioned above, but also includes a component of insurance for routine care. This provides pets with access to some preventative health treatments, such as vaccinations, worming treatments, de-sexing, dental care, and even behavioural therapy training classes.
Thankfully, two vital services that should be done in your pet's first year – de-sexing and micro-chipping – are often covered under routine care. The Animal Health Alliance says we're doing well at getting our pets chipped and clipped, with 78% of dogs and 91% of cats now de-sexed, and 76% of dogs and 64% of cats having been micro-chipped.
What it doesn't cover
Although Accident, Illness and Routine Care covers your pet for plenty of ailments, there are still some common exclusions that you may find on your policy:
Abuse: your policy may be void if there is evidence of animal abuse or neglect
Pre-existing conditions: as mentioned before, anything your pet has suffered before the waiting period or commencing cover may not be covered
Complex surgeries like organ transplants
Ambulance costs
Artificial limbs/prosthetics
Who it suits
Comprehensive policies may be best suited to ageing dogs and cats, as they tend to develop more age-related illnesses and become more susceptible to injury. However, some insurance providers do have age limits on signing up for coverage – for example, some providers will not cover Great Danes if they have reached 5 years old. So it's worth checking what age would be the best to get your cat or dog covered by insurance.
In addition, Comprehensive policies may be a type well suited to pets whose breed is especially susceptible to certain health conditions.
The table below shows a snapshot of five accident, illness and routine care pet insurance policies, sorted by Star Rating (highest to lowest). These results are based on cover for a 1-year old, medium breed of dog.
What type of pet insurance do you need?
There's no one right answer to that question; when choosing a pet insurance policy, you should consider the following:
What type of insurance will your pet need at this stage of their life?
Is your pet covered for life?
Can the annual benefit limit cover your pet's needs for the year?
What reoccurring or hereditary conditions are covered?
Is routine care covered and does it cost extra?
Does it suit your budget?
What you might receive back from your insurer when you make a claim
We know there are tangible health benefits associated with owning a pet – everything from improved fitness to reduced stress. Our pets, in short, can help to keep us healthy. It's up to use to ensure that we keep them healthy as well.