Life insurance is a regular topic in the media at any time, and one of the questions that can pop up is whether the premium for this type of insurance is tax deductible.
When we say life insurance, this includes the four types of insurance, which are Life (or death) cover, Total and Permanent Disability (commonly referred to as TPD) cover, Trauma (or Critical Illness) cover and Income Protection.
Before we discuss what the ATO has to say on the topic of tax deductions, let us explain what these life insurance products actually provide.
Life insurance is designed to provide a lump sum payment in certain instances to help your family pay for your funeral, any debts, and have funds to pay for their ongoing living expenses and other needs.
Total and Permanent Disability (TPD) insurance may provide a lump sum payment in the instance you either suffered a severe illness or had an accident that resulted in you being unable to ever work again. The payment to you is intended to help cover the cost of any initial and future medical treatment and replace any future income you would have earned if you were still able to work.
Trauma (critical illness) insurance may provide you a lump sum payment to help pay for treatment if you suffer a major medical event such as a heart attack, cancer or stroke. Trauma insurance usually covers approximately 60 different kinds of medical events (depending on the level of cover you apply for) and also a few events that can occur as the result of an accident, such as a coma.
Income Protection, as the name suggests, can provide regular (usually monthly) payments to you to cover loss of income while you are unable to work for a few months, or a longer period.
The monthly benefit paid to you if you are eligible is usually 75% of your income, and may also pay the equivalent of your employer's contribution into your superannuation fund as well.
So, is life insurance tax deductible or not?
Some people have insurance through their superannuation fund, which usually provides a level of Life and TPD cover, and often Income Protection. The cost typically comes out of your superannuation fund balance, rather than your income. As such, the ATO advises there is typically no personal tax deduction applicable.
Trauma or Critical Illness cover cannot be offered through superannuation, so this is typically personally owned and paid for. So, is the cost you pay for this insurance, or any Life, TPD and Income Protection that you own and pay for outside of your super able to be claimed as a tax deduction?
According to the Australian Tax Office, the cost of Income Protection is the only form of insurance from this group able to be claimed as a tax deduction.
ASIC Moneysmart's website states one of the reasons for this is the Government wants us to provide for loss of income ourselves where possible, rather than rely on Centrelink payments. It deduces that the tax deduction is offered as an incentive to do this.
As incomes are usually significantly higher than any Government-provided benefits, protecting them could be worth considering, depending on your circumstances and stage of life. It's also worth knowing Income Protection insurance can generally be structured to meet your individual needs, using the variations of benefits and options offered, so you can think about using this in conjunction with the other life insurance covers to tailor a package of protection for yourself and your family.
Considering life insurance policies?
If you're comparing life insurance policies, the comparison table below displays some of the policies currently available on Canstar's database for a 30-39 year old non-smoking male working in a professional occupation. Please note the table is sorted by Star Rating (highest to lowest) followed by provider name (alphabetical) and features links direct to the provider's website. Use Canstar's life insurance comparison selector to view a wider range of policies.
Have more life insurance questions?
---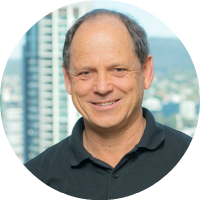 About Roger Mai
Roger is the Wealth Product Analyst at Canstar. He has over four decades of experience in financial services, having worked for banks, life insurance and superannuation companies. He was a financial adviser for eight years, and is passionate about helping Australians make well informed financial decisions.
---
Thanks for visiting Canstar, Australia's biggest financial comparison site*