A new job can be exciting, nerve-wracking, daunting and just a bit overwhelming, all at the same time. You'll most likely have your bank account details at your fingertips – no one wants to risk missing out on that first new-job pay cycle. But it can pay off in the long run to also think about what you might do with your superannuation account before you walk in to start your new job.
We take a look at the following:
Are you entitled to super?
If you are at least 18 years old and earn $450 or more per month before tax, your employer generally must pay at least 9.5% of your earnings into a complying super fund on your behalf. This applies to the majority of full-time, part-time and casual workers in Australia, including temporary Australian residents. You generally can't access the money until you reach a certain age and (in most cases) retire from working.
Keep in mind that your employer may not be required to make super contributions in the following circumstances:
● You're paid to do private or domestic work for 30 or less hours each week
● You're a non-Australian resident employed to do work outside of Australia
● You're an Australian resident who is paid by a non-resident employer for work outside of Australia
● You're a senior foreign executive on a certain class of visa
● You're a member of the army, naval or air force reserve, and are doing work in this role
● You're temporarily working in Australia for an overseas employer and you're covered by the provisions of a bilateral super agreement
What are your super choices when you start a new job?
Currently, you generally have two choices when you start a new job:
1. Open a new super account with your new employer's default super fund. Your new employer will then pay your super contributions into this new account.
2. Tell your new employer to pay your super contributions into an existing super account you already have with another super fund or the super fund of your choice.
It's important to note that under proposed new legislation scheduled to come into force on 1 July 2021 (but still subject to being passed by federal parliament), if you are moving to a new job and have an existing super account, your employer will be required to make super contributions into your existing fund by default, unless you opt to switch to another fund.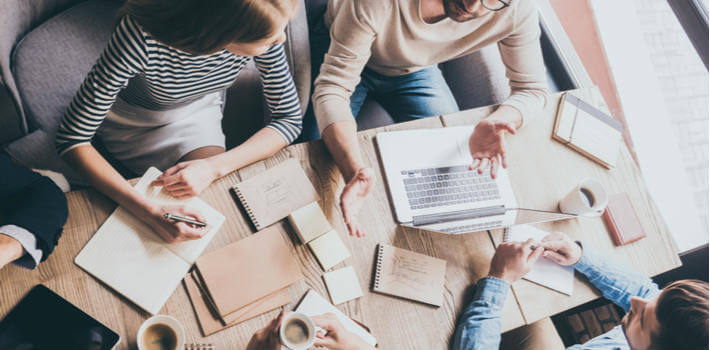 What does your new employer need to do about your super?
Your employer will give you a 'standard choice form' when you start your new job. By law, they have 28 days from your first day to give this form to you. You can also request a standard choice form at any time during your employment, in which case your employer will have 28 days to give it to you.
This form asks for details such as your tax file number and whether you would like your super to be paid into an existing fund (if you have one) or your employer's default fund.
When you start a new job, there may be a large amount of paperwork to fill in and decisions to make – about everything from which bank account you want your pay to go into, to whether or not to join a social club. You might want to take the time to consider your super options before simply ticking the box to accept the super fund your employer nominates.
What details do you need to provide your employer to stay with your current super fund?
If you want to stay with your current super fund (until the rules potentially change on 1 July 2021 in the event parliament passes the proposed legislation) you need to let your new employer know. Many super funds will generate a pre-filled form that you can have emailed to yourself or directly to your new employer that contains all of the fund information and account details your new employer needs.
You can also tell your new employer to pay your super into your existing super account through the standard choice form. You'll need to know your super fund's name, ABN, address and phone number, and your tax file number, super account name and membership number. These can be found on the last annual statement you received from your fund or on their website. You will also usually need to provide a letter from your fund stating they are a complying fund and that they will accept contributions from your employer. You can generally download this letter from your fund's website. Some funds make it easy for you to provide your employer with the information you need to give them through their mobile app.
What details do you need to provide your employer to join the default super fund?
If you decide to go with your employer's preferred super fund, you can advise your new employer you would like your super to be paid into their default fund, and you can specify this on the standard choice form your employer gives you when you start your new job.
If you already have a super fund, why might you consider nominating the same fund?
If you open a new super account with your new employer's default fund, your existing super account will remain, temporarily at least, unless you combine it with your new account. You'll then pay fees on both the old and new super accounts. You may also end up paying premiums for insurance cover through both accounts – which you may not need.
However, if your existing super account meets certain criteria, such as having a balance of less than $6,000 and not including any insurance, that account will be closed by your fund and the balance will be transferred to the Australian Taxation Office (ATO) if it does not receive any contributions in 16 months. The ATO will then attempt to consolidate your balance into one of your active super accounts.
You can also personally choose to consolidate your super. Consolidating super funds may be beneficial, but isn't right for everyone, so the pros and cons should be carefully weighed up. While past performance can give an indication of what a fund has been capable of delivering in the past, it is not necessarily indicative of future performance.
Before deciding what to do with your super when starting a new job, doing a little homework to look into your existing super fund could be a good idea. Super funds can vary considerably in the fees they charge, the returns they earn and the advice and other member services they offer. You may wish to compare the fees and returns of your current super fund to see if you're happy with them and how they compare to the other options you have, including your employer's default option.
What else should you consider if you join your new employer's designated super fund?
Most super funds will also provide options for their members, like automatic death and total and permanent disablement insurance, the option to choose an investment option and to make contributions to your super account. If you open a new account, your new super fund should send you some information to tell you about your new options. It is worth reading this and spending some time considering which of these options to take up. Specifically, when considering insurance, it is important to consider whether you already have adequate insurance and whether you need to retain, increase or cancel the insurance cover provided you in this new account.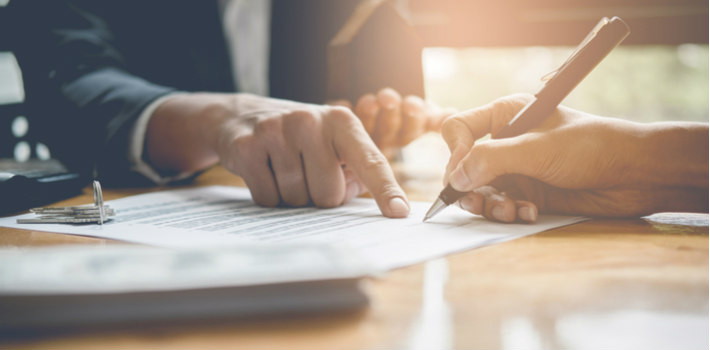 Why might you consider joining a new super fund?
There is an Option C for what to do with you super – join a new super fund altogether. You can do this at any time, but starting your "forever career" or just the start of a new year may both be good prompts to assess whether your current super fund is the best choice for you. Some funds take less than 5 minutes to join. In terms of weighing up different funds, Canstar has identified the best-performing funds on its database for annual investment returns over seven years, three years and one year. Please note that these performance figures reflect net investment performance – i.e. returns minus investment tax, investment management fees, the maximum applicable ongoing management fees and membership fees. Please also note that a fund's past performance should not be taken as an indication of its future performance.
You could also consider Canstar's Superannuation Star Ratings which factor in net investment performance as well as many of the other features and services offered by super funds.
Don't forget your super is your bank account for the future
Just like providing your bank details for your salary to be paid, selecting the right super account for you – whether that's your existing fund, a new fund you personally choose or your employer's nominated one – is an important step. After all, when it comes down to it, the savings you accumulate in your super will likely be very important in helping provide for you financially in retirement.
If you're comparing Superannuation funds, the comparison table below displays some of the products currently available on Canstar's database for Australians aged 30-39 with a balance of up to $55,000, sorted by Star Rating (highest to lowest), followed by company name (alphabetical). Use Canstar's superannuation comparison selector to view a wider range of super funds.
Fee, performance and asset allocation information shown in the table above have been determined according to the investment profile in the Canstar Superannuation Star Ratings methodology that matches the age group you selected.
Main image source: g-stockstudio/Shutterstock.com
---
Thanks for visiting Canstar, Australia's biggest financial comparison site*