Let's face it – you're probably not alone if you've started a new job and ticked the box on the form to go with your new employer's nominated
super fund
. But there might be some very good reasons to take a step back and consider whether you are with the right super fund for you, and how to open a super account with a different fund if you find a better option.
Why would you open a super account?
Here are some of the most common reasons for opening a new super account.
Starting a new job
Most people get their first super account when they start their first 'real' job. By law, your employer needs to pay at least 9.5% of your earnings into a complying super fund on your behalf once you earn more than $450 per month before tax.
Many people also just tick the box on the form when they start a new job to open a super account with the fund their employer recommends. This can be the easiest option for many people, but it means you could end up with a super fund that isn't the best choice for you.
Over time, you may also end up with multiple super accounts with different funds. This could result in you paying more than one set of fees, and potentially premiums for multiple insurance policies through different funds. Plus, it can make it tricky to keep track of how much money you have in each super account, by how much your balance in each is growing, and what tools and services you could be using but are missing out on through each fund.
Recent Productivity Commission and banking royal commission recommendations could lead to changes to how those starting their first job are 'defaulted' into a super fund, but in the meantime, it could be worth considering your options before ticking the box.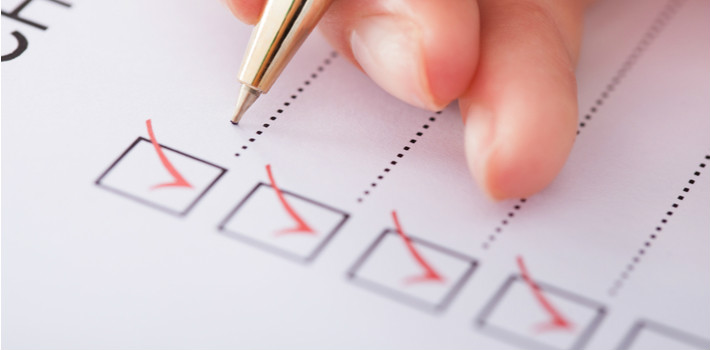 Leaving a corporate fund
Some employers have a dedicated super fund or a corporate plan within a broader fund that is only available to employees. So if you leave your job, your new employer may not be able to pay your super into your existing super account.
If your old employer's super plan is within a broader fund, your account may be able to roll into a new account with that same fund.  If this is the case, be careful about the costs for administration and insurance of that new account. They can be greatly different to the costs of your corporate arrangement. But if your old job uses a dedicated employees-only super fund, you may need to open another account with a new super fund when you start a new job.
Bear in mind that some corporate or public sector super funds may offer different features to other funds available in the market, so it could be worth considering what features are right for you before deciding whether or not to consolidate your super.
Choosing lower fees
The admin and investment fees super funds charge vary. So it can pay to compare your super fund's fees to those charged by other funds. All super funds need to charge fees to cover the costs of administering your super account and investing your balance, and providing you with services like over-the-phone general advice, and online tools and information.
However, some funds charge lower fees than others, and every dollar in extra fees you pay means a dollar less that is invested and growing for your retirement. If your current super fund's fees are significantly above those of other funds, you might want to weigh this up against the returns and other features you are getting, and consider switching to a lower cost option if you're not satisfied overall.
Choosing better investment performance
All super funds offer a range of investment options that can range from single asset classes like Australian shares or cash, through to options that contain a mix of different assets and come with varying degrees of risk. For instance, 'growth' options might contain 70-75% assets such as shares and property; 'conservative' options might only contain 25-30% of such growth assets, with more weighting to safer assets like fixed interest and cash.
Because of the different mixes of assets that are on offer across a range of investment options in different funds, as well as other factors like the different investment strategies and skills of their respective investment managers, super funds' investment performance can vary. Just like fees, it can pay to compare your super fund's investment performance to other funds, and choose a different fund if you determine that your current fund's long-term performance is falling behind that of other funds. Remember, though, that depending on how long you have until retirement, it could be a good idea to focus on funds' long-term performance over 5, 7 or even 10 years.
How do you open a super account – or close the ones you don't need?
Open an account online
Most super funds have an easy online joining process. If you've decided to open an account with a new fund, it's often as easy as searching for the online join tool on their website and following the tool's prompts.
If you can, have your tax file number (TFN) handy too. Letting your super fund know your TFN means they can accept your super contributions and charge the appropriate tax rates that generally apply to super contributions. Providing your TFN will also allow your super fund to search for any other super accounts you may have and ask you if you want to consolidate them into your new account. Don't worry if you don't have your TFN handy – you can still open a super account and provide your TFN at a later date.
Consolidate other accounts into your main account, if you want to
If you have chosen the super fund that you want to become your main account, your super fund can generally help you find and consolidate any other super accounts into your main account. Some super funds will let you instantly search for your other super accounts through their website and step you through consolidating them into your chosen main account.
Having the details of your other super accounts to hand can make consolidating them easier.
The Australian Taxation Office (ATO) also offers a form which you can fill out and send to either your old fund or your new one, to request that your money be rolled over.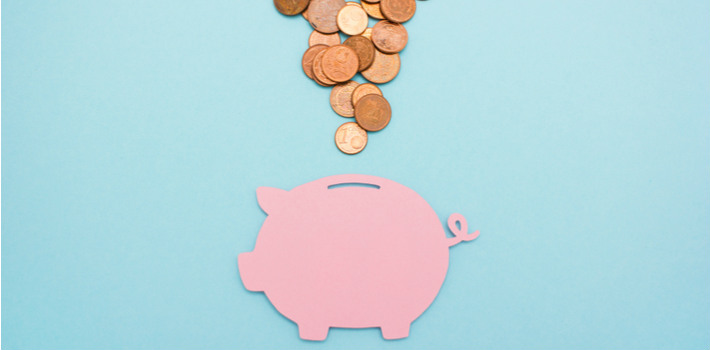 Open an account with a new employer's super fund
If you don't tell a new employer what your chosen super fund is, they will typically open a super account with their preferred fund on your behalf. While this might seem like an easy option, you may end up with multiple super accounts and paying more in fees than you need to. See our article on some of the potential benefits of choosing your own super fund when you start a new job.
Open an account through your bank
You may have been prompted by your bank – in person or online – to open a super account with them. Like going with a new employer's super fund, this might be an easy option for some people. It will also let you see your super account balance at the same time you check your bank account. But don't forget – most (if not all) super funds offer easy online access to view your super account, often through a smartphone app.
You should also consider comparing your bank's super fund to those of other super providers on the market before committing one way or another. This can be an important step, because the fees charged, the service and features offered, as well as the investment performance achieved, can sometimes vary significantly between different funds.
What should you consider before opening a new super account?
Be sure to check any insurance cover you may have through your current super fund and satisfy yourself that you'll have enough cover (for example, from your new super account or any standalone policies you may have) if you close this super account and therefore lose this cover. It could also be a good idea to weigh up any exit fees your current super fund may charge you to close your account.
Lastly, once you open a new super account or choose one of your existing accounts as your main fund, be sure to let your employer know so they can pay your contributions to your chosen account. And be sure to do the same for any new employer if you change jobs in the future. Don't forget, your super is your future money! Just like choosing a lender for your home loan or a private health fund for your health insurance, it could pay to shop around and make sure your super fund is looking after your future money and helping make sure you can live out your retirement dreams.
Canstar note: Consolidating super funds is beneficial for many people but isn't right for everyone, so the pros and cons should be carefully weighed up. When seeking the right fund for you there are many factors to consider, such as the fees charged, whether the insurance offering is suitable for you and the education and advice available. Past performance is an important consideration because it gives an indication of what a fund has been capable of delivering in the past through varied market conditions. However, investments can go up and down, so past performance is not necessarily indicative of future performance.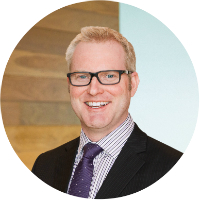 Evan Poole
Evan Poole is Sunsuper's Advice Operations Manager. He has more than 20 years' experience in financial advice.
Main image source:  Yuganoc Konstantin (Shutterstock)