Co-author: Elise Donaldson
By law, your employer must pay a minimum of 9.5% of your earnings to your
super fund
, which is called the super guarantee. However, you can also choose to contribute more to your super, either from your pre-tax salary, or by directly depositing some of your post-tax earnings. These are called voluntary super contributions.
You may also be able to receive additional super contributions from the Federal Government in some circumstances.
Let's take a look at how voluntary super contributions and government co-contributions work in Australia.
How to make pre-tax super contributions
You may be able to make pre-tax, or "concessional" contributions to your super by asking your employer to deposit a portion of your weekly, fortnightly or monthly salary (e.g. 5% or 10%) directly into your super account instead of your bank account. This type of pre-tax super contribution is known as salary sacrificing.
According to the Australian Taxation Office (ATO), these sacrificed contributions are not counted as assessable income for tax purposes, which means that they are not subject to pay as you go (PAYG) tax. However, these contributions are still taxed within your super fund, but at a rate of 15% which is lower than most people's marginal tax rate, the ATO said. Considering people earning between $37,001 and $90,000 pay a marginal tax rate of 32.5% on their yearly income at the time of writing, that could be a substantial saving.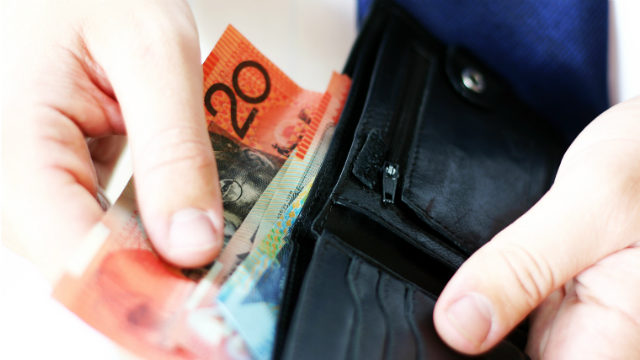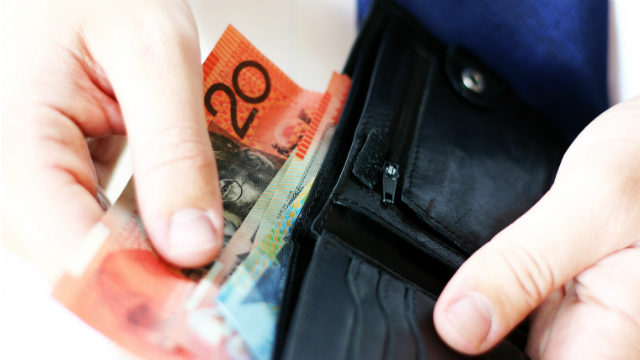 Keep in mind there is a limit on how much of your pre-tax money you can put into your super each year before you start having to pay extra tax. This is known as the 'concessional contributions cap' and as of February 2020, the ATO advises that it stands at $25,000 per financial year, which includes the regular super guarantee contributions (9.5% of your salary) made by your employer.
However, the ATO also notes that starting in the current 2019-20 financial year, if some of your caps from previous years haven't been used and your total super balance is below $500,000, you may be able to make use of the "carry forward" rule to make salary sacrifices that
Some potential pros of salary sacrificing:
Salary sacrificing some of your pay into super can be handy because once it's set up, you don't have to think about it again unless you want to change the amount being sacrificed or stop the contributions altogether (though it is a good idea to regularly check your superannuation account to ensure payments are being made and you are comfortable with its performance).
It can be comforting to know that every time you get paid, an amount of money is added to your superannuation balance. Normally, employers are only legally required to make super guarantee contributions once a quarter.
Salary sacrificing could also be useful if you're looking to reduce the amount of PAYG tax being applied to your regular wages, according to Moneysmart.
Salary sacrificing into super may also be appealing to some first home buyers. According to the ATO, under the First Home Super Saver Scheme that was introduced in 2017, first home buyers can withdraw up to $30,000 in voluntary super contributions to help them buy their first home. This can include any salary sacrifice contributions and post-tax contributions.
Some potential cons of salary sacrificing:
Salary sacrificed contributions may push you over the concessional (before-tax) contributions cap, which may attract additional tax, according to the ATO. At the time of writing, the cap is $25,000 and the marginal tax rate plus an additional excess charge would be applied to excess contributions.
Once the money is in your superannuation fund, you generally won't be able to access it until you reach your preservation age. There are some limited  but otherwise it's part of your retirement nest egg.
The effectiveness of salary sacrificing depends largely on your individual financial situation, so you may want to consider getting financial advice before requesting or agreeing to a salary sacrifice arrangement.
How to make post-tax super contributions
Post-tax super contributions are made from your take-home pay – that is, the wages you receive after PAYG tax has been applied to your gross salary.
The cap for post-tax, or "non-concessional" contributions is currently $100,000 per person, per financial year. If you exceed this cap, you may have to pay extra tax.
However, you may be able to contribute more than the $100,000 limit if you make use of the . This rule, as specified by the ATO, allows those under 65 years old to make up to three years' worth of post-tax contributions to their super in a single income year. This means they can potentially put up to $300,000 – or three times the current $100,000 annual non-concessional cap – into their super in one financial year without having to pay extra tax.
If you choose to make non-concessional contributions to your super account, you may be eligible to claim a tax deduction on these contributions, according to the ATO. However, if you claim a deduction, your contributions will change from non-concessional (post-tax) to concessional (pre-tax), which means they are subject to contributions tax at a rate of 15% and will count towards your concessional pre-tax contributions cap of $25,000 per financial year.
Super contributions on behalf of your spouse
Another strategy that could help to build your super balance is contribution splitting. Contribution splitting is essentially an agreement between you and your super fund which allows you to make contributions to your spouse or de facto partner's account, if they are earning a low income or not working.
For you to be eligible for contribution splitting, your spouse needs to be either:
younger than their preservation age (regardless of whether they're working or not); or
between their preservation age and 65 and not retired.
You or your spouse may be able to claim a tax offset of up to $540 when making contributions into a low-income spouse's super account, according to the ATO.
The full tax offset may be available for individuals who make super contributions to their spouse's account if their spouse earns up to $37,000 per annum (including fringe benefits and employer super contributions). The offset then reduces for every dollar your spouse earns over $37,000, before it cuts-off completely once they earn more than $40,000 per annum.
Government super contributions
The government may make additional contributions to your super fund if you meet certain requirements.
If you are eligible and have given your tax file number (TFN) to your super fund, the ATO will pay these extra contributions into your fund automatically at tax time.
Super co-contribution
You may be eligible to receive a post-tax government super co-contribution if you satisfy the relevant criteria.
Specifically, the ATO says you must:
Earn less than $53,564 a year including assessable income, fringe benefits, and reportable super contributions (e.g. employer contributions plus pre-tax contributions).
Make at least one post-tax contribution to your super.
Earn 10% or more of your income from eligible employment, running a business, or both.
Have a total superannuation balance less than the transfer balance cap ($1.6 million at the time of writing) at the end of the previous financial year.
Be a permanent resident and aged under 71 years old at the end of the financial year.
Not have contributed more than your non-concessional contributions cap of $100,000.
Lodge a tax return for the previous financial year.
If you meet the above criteria, the government will contribute 50 cents to your super for every dollar contributed by you, up to a maximum of $500 for the lowest income tier specified under the scheme (at the time of writing). The various tiers of the scheme are outlined below.
 
Your post-tax super contribution
$1,000
$800
$500
$200
Your total income per year
Possible government co-contribution
$38,564 or less
$500
$400
$250
$100
$41,564
$400
$400
$250
$100
$44,564
$300
$300
$250
$100
$47,564
$200
$200
$200
$100
$50,564
$100
$100
$100
$100
$53,564 or more
$0
$0
$0
$0
Source: ATO
The co-contribution is paid directly into your super account as a lump sum after your tax return for the financial year has been processed and approved, the ATO says.
Low-income super tax offset
The low-income super tax offset (LISTO) is a government scheme that boosts the superannuation balances of low-income earners. According to the ATO, if you are eligible and earn $37,000 a year or less, at the time of writing, the government will contribute 15% of the total pre-tax contributions made by you or your employer into your super account at tax time. The maximum amount you can receive for a financial year is $500, and the minimum is $10, according to the ATO. You don't need to do anything to receive a LISTO payment if you are eligible. It will be paid directly into your super fund account once your tax return has been processed.
Growing your super with extra contributions
Making extra contributions to your super balance can make a big difference in the long run when it comes to growing your retirement nest egg. Before you make any pre- or post-tax contributions, it's important to consider if this approach suits your current financial situation. It may also be worth looking at other options you may have to help boost your super. For further guidance, consider speaking with a financial adviser regarding your situation.
Compare super funds with Canstar
If you're comparing superannuation funds, the comparison table below displays some of the products currently available on Canstar's database for Australians aged 30-39 with a balance of up to $55,000, sorted by Star Rating (highest to lowest), followed by company name (alphabetical). Use Canstar's superannuation comparison selector to view a wider range of super funds.
Fee, performance and asset allocation information shown in the table above have been determined according to the investment profile in the Canstar Superannuation Star Ratings methodology that matches the age group specified in the introductory text.
Cover image source: Tom Wang (Shutterstock)