Is your super on track to be enough to fund your dream retirement? If not, here are a few options that could help you grow your super balance.
Most Aussies retiring in the next few years will have inadequate super savings so will have to rely partially or substantially on the Age Pension to supplement their retirement income, according to a report by the Association of Superannuation Funds of Australia (ASFA) released in July.
Although the report found that the proportion of self-funded retirees is expected to increase in the coming years, it stated that many people will "still need to contribute over and above compulsory contributions to their superannuation to ensure they have adequate retirement savings".
This is especially important for women, whose super balances tend to be lower than men's (although the report does say this gap has narrowed in recent times). This is partly because they are more likely to take time out of the workforce to have children or work part-time.
Finding a "big" lump sum to top up your super can be hard – especially if you're not working. The good news is even small amounts can make a difference.
Here are a few relatively pain-free ways that you may be able to use to help you boost your super. Although many of these are targeted to women to help narrow the superannuation gender gap, it doesn't mean men can't use them too.
1. Shop and get rewards paid into your super…
How does this sound? Every time you shop, whether you're getting the groceries or buying shoes, you will get cash rewards paid into your super account. That's the premise behind super-rewards.com.au, a new website that launched in October.
Super Rewards has partnered with more than 120 retailers, including big names such as Woolworths, Apple, The Iconic and The Good Guys.
You will need to make your purchase online through the Super Rewards platform to earn your cash-back reward, which Super Rewards says can be anywhere between 2% and 10% of the value of your purchase. The cashback amount for each retailer will be displayed on the Super Rewards platform.
There is a calculator on the Super Rewards website, which you can use to help estimate your potential rewards. Let's say you spend about $844 a week on a variety of items but only do about 30% of your spending through Super Rewards – according to the calculator you could potentially earn $329 a year in super rewards (assuming an average cash back of 2.5%). Assuming your super fund returned 4% per annum, the calculator estimates that small annual contribution could be worth $18,461 in 30 years.
It is free to join but Super Rewards takes a percentage of each cash reward from the retailer – known as a referral commission. The amount you see on the dashboard is what you'll get.
The service can be used by anyone between the ages of 18 and 65. Super Rewards states that it may also be available to people outside this age range, although certain restrictions may apply.
2. Get a percentage of your spending added to your super…
There seems to be an app for everything these days – and there is even one that will help you invest small amounts of money to your super every time you spend – the Longevity app.
It works like this: Every time you make a purchase from a spending account linked to the app (such as a debit card or credit card), Longevity will take an additional percentage and accrue it to go into your super. You can choose the percentage you would like taken out, but the default is 1%. So let's say you spend $200 on groceries then an extra $2 would get taken out of your account to go into your super.
The app's default setting is to tally your top-ups daily and deduct the total accrued from your account to go into your super fund at the end of the month, as long as you've accrued the minimum amount. The default is set at $20 but you can increase it ($20 is the minimum though).
If you prefer, though, you can ask for top-ups to your super whenever you reach a dollar amount (say $20 or $50) rather than waiting for the end of each month.
The app is available for most super funds, so you likely won't have to switch funds to use it. However, it is currently not an option if you have an SMSF.
There is a monthly service fee of $1.99, or you can take out an annual subscription for $19.95. You can try it out for free for 30 days to see how it works and decide whether it's right for you.
Intrust Super and Grow Super also offer a "roundup" feature to their members. Intrust offers the service through its SuperCents app, which costs $1.10 a month.
3. There are some funds that incorporate these spend-and-save features
FairVine Super is one example. It's a new fund on the block that offers its members cashback rewards and the option to "round up" purchases to top up their super. It describes itself as a "super company designed for Australian women".
One of its features is "FairRewards", which is similar to Super Rewards mentioned earlier. Members shopping through the FairRewards portal may get between 2% and 15% of their spend rewarded back to their super account. FairRewards currently has around 100 retail partners, including The Iconic, Menulog, Etihad, Microsoft and GlamCorner.
"RoundUps" is another option available to FairVine's members. You can link your bank accounts and/or credit cards to automatically round-up your day-to-day spending to the nearest dollar, and put the difference straight into your super account.
Members can only choose between two investment options at the time of writing – balanced and growth – and all investments are ethically screened. On both investment options, FairVine charges a flat fee of 1.2% p.a., which includes administration fees and indirect costs.
FairVine says it also rebates fees while you're on parental leave (for a maximum of 12 months) and charges no fees if you have a super balance below $5,000.
Another fund that offers cashback rewards to its members is GuildSuper, which launched "SuperSuper" last year.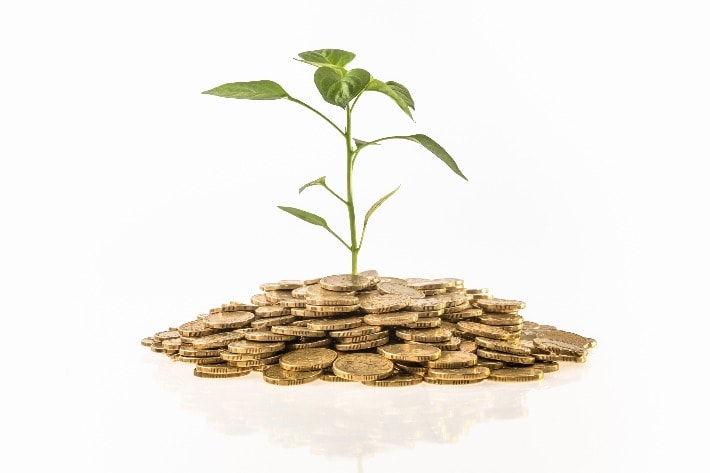 Traps to watch out for
While these are all seemingly easy ways to top up your super, there are a few potential traps you need to be aware of. Canstar's money expert Effie Zahos has these tips:
If you have to move your superannuation into another fund to get these features, make sure you do your homework. "At the end of the day, the fund must stack up well," said Ms Zahos. "Consider how the fund has performed over the long term when compared to similar options, look at the fees charged and also make sure it has all the features you need or want, such as insurance."
"As you need to shop at particular retailers to benefit from some of these cashback offerings, make sure you aren't paying more than you need to," said Ms Zahos. She suggests shopping around first to see if you may be able to get a better deal elsewhere.
Ms Zahos also recommended ensuring you stick to any contribution caps. Most of these options are likely to fall into the "non-concessional" contribution category, and an annual cap of $100,000 applies to these types of contributions before you have to pay extra tax, according to the Australian Taxation Office. A lower cap of $25,000 a year applies to "concessional" contributions.
Options that won't cost you a cent
There are also a few more traditional options that can help you boost your super – and they don't require you to add in a cent.
Give your super fund a health check. "You could get similar benefits to these 'newer' options by just making sure you're not in a dud fund," said Ms Zahos. That means taking a close look at factors like how your fund has been performing over the long term and if the fees you're being charged are reasonable.
Track down any lost super. There are a surprising number of "lost" super accounts sitting with the ATO and it's fairly simple to see if one of them belongs to you, if you have a myGov account.
Get your spouse to help you out and they may benefit too. If your spouse tops up your super, they may be eligible for a tax offset of up to $540 a year. According to the ATO, to get the maximum offset they must contribute $3,000 into your super and you must earn less than $37,000. If your income is more than $37,000 but less than $40,000, they may get a partial offset.
Main image source: Suntezza (Shutterstock)