Paying attention to your super from a young age can make a big difference over the long term. Here are five things you should know.
With time on your side small adjustments to your super can snowball into big benefits through the magic of compound interest. But how much should you be saving, when do you get insurance cover and are fees really important? We talk you through five things you need to know about super.
1. Fees really do make a difference
The average fee paid by super members aged 20-29 is 1.28% or $383 a year on a balance of $30,000. The problem with averages is that they can mask other important details such as the fact that some super funds charge as little as 0.67% (or $201 on a balance of $30,000).
If you're paying more than this, you should know why. Is the extra cost worthwhile? Are you getting extra features and if so will you really use them? If not, paying less in fees can mean you may have more money invested for the future and you may need to save less to hit your retirement balance goal.
2. It may pay to consolidate your funds… but there are exceptions
The Productivity Commission's landmark review of the super system pointed out approximately 10 million unintended multiple accounts were eroding billions out of members' balances. The ATO recently identified that nearly 30% of those aged 19-25 have multiple accounts.
If you have multiple funds then consolidating them into one super account may save you money and make it easier to keep on top of paperwork and investment performance. But there are times when it can make sense to have multiple funds. If you have insurance cover held within one super fund that may be difficult to replace or obtain elsewhere, it may be better not to close that account. In that case, the benefit of retaining that insurance may outweigh the savings of having just one fund. Recent regulatory changes also mean that from 1 January 2021, employers will not be able to restrict staff from choosing their own super fund.
You can track down old accounts you may have lost track of and – if you decide to – consolidate funds through the MyGov website.
3. Insurance is not automatically included
If you have family members that depend on your ability to earn an income, insurance may provide funds to assist with bills and debts if you can no longer work due to injury or disability, or if you pass away.
Not everyone needs insurance cover, and that's why recent changes were introduced to help stop younger people's super balances from being eaten away by insurance premiums for cover they didn't want. The new rules are as follows:
Super funds will no longer set up automatic insurance cover on new accounts unless you are 25 years of age or older and have more than $6,000 in your account.
If your account becomes inactive – usually because no contributions were made for more than 16 months, your insurance cover will be cancelled.
If you fall into one of these categories, but want to keep your cover, you can advise your super fund to retain it.
If you open a new super account, you may not get offered insurance until you turn 25. This means if you want to have insurance included you may need to be more aware of asking future employers to use your existing super account. You may also need to ensure you have enough money in there to meet the minimum balance requirements to keep your insurance active and also that there is sufficient funds to cover insurance premium costs.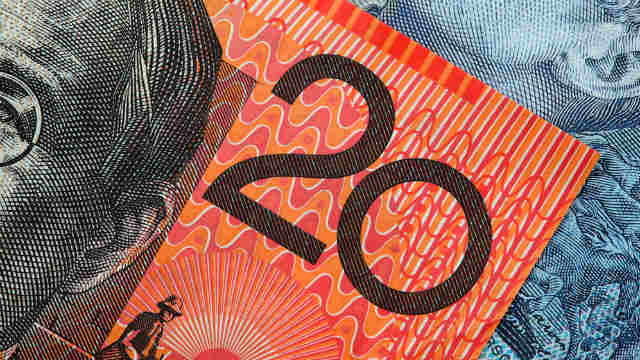 4. There are benefits to adding even a small amount to your super
According to the Association of Superannuation Funds of Australia's retirement income standard, you need $545,000 (in today's dollars terms) in your super account by age 67 to fund a comfortable standard of living in retirement. You can use SuperGuru's Super Detective calculator to help you work out if you are on track to meet that target. According to the calculator if you're 22, you need a super balance of about $5,000 to be on track to reaching a comfortable standard of living in retirement. Whereas if you are 24, your super balance needs to be closer to $17,000.
If you're not yet at those levels, it's a good idea to look at options to boost your super. It's also worth considering that if you plan to take some time off work to raise a family, study or travel – extra savings now can help cover for the years ahead when you won't be adding to your super.
Fortunately, when you can invest for 40 years, even small amounts can snowball into a much bigger amount in the future thanks to compound interest.
Here's a real simple example of how compound interest works. Let's look at a 20-year-old who has $5,000. If they pay an extra $20 per month into their investment for the next 45 years their final balance increases to $50,290. They added $10,800 and interest of 3.5% compounding contributed a further $34,490.
If they waited until age 45 to build up their savings, the same person would need to add $116 per month to reach $50,295. That works out as saving $27,840 and compound interest contributing a smaller amount of $17,455 when compared to the previous example. That's because of the shorter time period the savings were invested for.
5. You may be able to use super to save for a house deposit
Getting a first home deposit together can be tough work, so it's smart to question if all surplus funds should be going towards this goal instead of super. You may be able to use your super to save for your deposit.
The First Home Super Saver Scheme allows up to $30,000 of voluntary super contributions plus interest, to be withdrawn from your super for purchasing a home. Tax concessions of approximately 17% can be achieved. This translates an extra $5,000 you get back through the tax system (if you save the maximum $30,000).
It's worth checking out the rules on the ATO website. They include an annual maximum contribution of $15,000 as well as remaining within the overall annual $25,000 super contribution limit when combined with your employer's super guarantee contributions.
---
About Nerida Cole
Nerida Cole is Head of Advice at Dixon Advisory. She has more than 20 years of industry experience and is a regular financial commentator, providing her analysis and insights on superannuation, retirement planning and women's finances. Nerida holds a Bachelor of Commerce from the University of New England and is a Certified Financial Planner (CFP) and SMSF Specialist Advisor.
Main image source: Krakenimages.com (Shutterstock)
---
Thanks for visiting Canstar, Australia's biggest financial comparison site*