The COVID-19 pandemic put many Australians under unprecedented financial strain, forcing some people to dip into their superannuation investments. Senior Personal Finance Writer Tony Kaye at Vanguard Investments Australia discusses the ways to boost your super account post-pandemic.
The federal government made super withdrawals possible in late April through a special, temporary scheme that allows eligible individuals, who have either lost their jobs or had their income reduced by 20% or more, to apply through the MyGov website and withdraw up to $10,000 from their super account before 30 June last year (2020).
From 1 July, people in the same situation have the option of applying again to withdraw another $10,000 before the scheme cut-off date of 24 September, 2020.
In the first month, more than 1.6 million people applied for the scheme to pull out about $13 billion in super savings, equivalent to about $400 million every day.
But there are long-term financial consequences from dipping into your retirement nest egg, especially for younger people.
That's because taking out money from investments can dramatically reduce the compound returns achieved over the long term.
Vanguard's Investment Strategy Group in Australia recently did some calculations around this based on a balanced multi-asset managed fund containing a mix of equities and fixed income, using an average net investment return of 6% per annum.
For an investor who has 20 years until retirement (someone aged in their 40s), the value of a $10,000 withdrawal is estimated to be worth $32,100 at retirement. But to someone aged in their 20s, over the course of 40 years the impact of the $10,000 withdrawal on the retirement savings climbs to $102,900.
If that same person was to take out another $10,000 after 30 June (a total withdrawal of $20,000), they would effectively have $205,700 less in superannuation savings when they reach retirement.
How to invest your superannuation
The good news is that there are a number of ways for everyone to top up their superannuation savings, so even if you have had to take some money out now for hardship reasons it can be replenished over time when you're in a more stable financial position. There are also two government schemes designed to pay super to those on lower incomes.
1. Pre-tax contributions
Let's face it, making big chunky superannuation deposits is out of the reach of most of us. But the surest way of building up one's retirement savings is through making regular small deposits, like any other savings plan. These days, most employers offer payroll arrangements for workers to have some of their earnings paid directly into superannuation on a pre-tax basis. This is known as salary sacrifice, and the amount can be as large or as small as you like. You can even change the amount over time. The advantage is that these contributions are only taxed at 15% instead of your normal tax rate, so your superannuation balance will rise much more quickly. You're currently able to contribute up to $25,000 a year into super at the 15% tax rate, which includes your employer's compulsory 9.5% contribution under the Superannuation Guarantee Levy.
2. After-tax contributions
A more recent allowance for workers is the ability to make after-tax contributions into your super. These are made from your net income, on which you've already paid full tax, so you're entitled to claim a 15% tax deduction on your next annual tax claim. You first need to check with your super fund if it allows after-tax contributions and lodge a 'Notice of intent to claim or vary a deduction for personal contributions' form when you lodge your next tax return. After-tax contributions can be used in conjunction with pre-tax contributions up to the allowable $25,000 a year limit.
3. Non-concessional contributions
These are typically larger super contributions, either where the income tax has already been paid or from assets not subject to tax, such as from the proceeds of selling one's home. The government currently allows non-concessional contributions up to $100,000 each financial year. However, under what's known as the "pull-forward" rule, individuals can make a $300,000 non-concessional contribution in one financial year. They are then blocked from making any further non-concessional contributions for another three financial years.
4. The super catch-up option
For those who have needed to pull out money from super, this is most likely a strategy to keep in the back pocket for further down the track. But it's probably the best super catch-up method to keep in mind. The government introduced new rules last year that now allow people to carry over their unused concessional contributions if they didn't reach the annual $25,000 limit in the previous financial year. Starting from 2019-20, this can now be done on a rolling basis for up to five financial years. The only catch is that your overall super balance must be below $500,000.
5. The low-income superannuation tax offset
Known as the LISTO, which stands for the low-income superannuation tax offset, this is a type of superannuation top-up for those earning $37,000 a year or less. It can be worth up to $500 per year and is paid by the government. Best of all, you don't need to fill out any forms. The Tax Office will work out your eligibility and pay the money directly into your superannuation account.
6. The government co-contribution scheme
You may also be eligible for a matching contribution from the federal government of up to $500 if you are earning less than $53,564 this financial year and have made an after-tax super contribution of $1,000 at any time during the year. The Tax Office will work out how much you are entitled to when you lodge your tax return and pay the co-contribution directly to your super fund account.
The main thing to consider is that there are multiple ways to top up your super, depending on your financial position. And that will definitely change over time. Having a plan that you can stick to, and starting out as early as possible, is always the best strategy.
Main image source: soul_studio/Shutterstock.com
If you're comparing Superannuation funds, the comparison table below displays some of the products currently available on Canstar's database for Australians aged 30-39 with a balance of up to $55,000, sorted by Star Rating (highest to lowest), followed by company name (alphabetical). Use Canstar's superannuation comparison selector to view a wider range of super funds.
---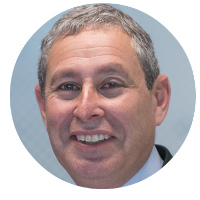 About Tony Kaye
Tony Kaye is Senior Personal Finance Writer at Vanguard. He was a former manager at Standard & Poor's Ratings and has a regular column in the Australian's Wealth section. Tony has also written for newspapers nationally; The Telegraph, The Herald-Sun, The Advertiser, The Courier Mail, NT News, Canberra Times and more. He has a Bachelor of Arts and Journalism at Curtin University and Public Relations at RMIT University.