Record low interest rates are a bonanza for borrowers, especially for those with large home mortgages.
But low interest rates are an ongoing problem for those needing to generate income streams to maintain their lifestyle, which is the case for many Australian retirees who either don't qualify for the Age Pension or only receive a partial pension entitlement.
It's a complicated system, and in some cases retirees who don't qualify for a government pension are actually earning less income from their personal savings than those who do receive the fortnightly Age Pension.
The Association of Superannuation Funds of Australia estimates that a retired single person currently needs to earn $28,165 a year to live a "modest lifestyle" and afford basic activities. A couple needs to earn $40,560.
To live a "comfortable lifestyle", enabling a broad range of activities including travel and the purchase of discretionary items, ASFA estimates a single person needs to earn $44,146 and a couple $62,269.
Yet, reaching these annual income figures from personal retirement savings has now become a lot harder.
Bank term deposit accounts are paying returns of 2% or less, even if retirees lock away their funds for three to five-year terms. It's highly likely interest rates won't rise above current levels for years.
So, where else can retirees generate regular income?
The share market has been a reliable source of income for many retirees, but recent events have shown that company dividend payments to shareholders can't be totally relied upon either.
Australia's biggest banks, which many retirees have relied on in the past to pay out stable, tax-effective share dividends, have begun cutting their income payouts to offset losses arising from the COVID-19 pandemic. So have other major companies, in Australia and overseas.
Rethinking retirement spending
In an era of lower-for-longer interest rates and investment returns, retirees should now be thinking beyond just income generation to fund their lifestyle spending.
In essence, that should involve taking into account the "total return" needed from your investment portfolio to fund your living expenses.
What is the total return? The total return includes both the growth in an investment's value (the capital return) and the income it generates along the way.
In other words, a total return strategy incorporates using both capital and income returns.
How does such a strategy work in practice?
The first step is to assess your broad retirement goals and tolerance for risk, and to then allocate available savings within an investment portfolio in a way that can support your spending requirements on a sustainable basis.
Swings and roundabouts
In retirement, taking a long-term approach to one's investment strategy and lifestyle needs, and setting a sustainable spending rate, is just as important as it is before retirement.
Capital growth and income returns, as we've seen recently after the sharp falls on global share markets, are unpredictable over the short term. Market returns go up and down.
Using a total return strategy during times when income returns do fall below your spending needs, the capital value of your portfolio can be spent to make up the shortfall. In a practical sense, this would involve selling a portion of "liquid" assets such as shares, exchange-traded funds (ETFs), or managed funds.
The whole idea is to be able to sustain your spending needs, and have enough liquidity in your portfolio so you can sell some assets if you need to.
As long as the total return drawn down doesn't exceed your sustainable spending rate over the long term, this approach can smooth out income gaps during periods when investment returns are more volatile or negative.
Equally, when investment returns are stronger, this strategy also would involve maintaining your spending levels (or even reducing them) and reinvesting higher income returns to rebuild the capital value of your portfolio.
The benefits of leveraging total returns
A total return investment approach is all about establishing realistic spending goals and using your capital and income returns to achieve them.
Spending adjustments will invariably need to be made along the way, to account for years when you need more money – such as to take a holiday, do house renovations or repairs, or to buy household or personal items.
In other years, it may be possible to reduce spending and use capital and income growth to boost your portfolio so you have more of a buffer for times when investment returns are poor.
The best approach to building an investment portfolio is to apportion funds across different asset classes, such as shares, bonds, property and cash. Having a diversified portfolio will offset the risks of being too exposed to one asset class.
Asset classes perform differently from year to year, but historical data going back for decades shows that despite inevitable short-term price dips, over the long term you can expect each asset class will deliver strong growth.
If you're comparing Superannuation funds, the comparison table below displays some of the products currently available on Canstar's database for Australians aged 30-39 with a balance of up to $55,000, sorted by Star Rating (highest to lowest), followed by company name (alphabetical). Use Canstar's superannuation comparison selector to view a wider range of super funds.
---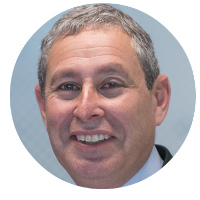 Tony Kaye is Senior Personal Finance Writer at Vanguard. He was a former manager at Standard & Poor's Ratings and has a regular column in the Australian's Wealth section. Tony has also written for newspapers nationally; The Telegraph, The Herald-Sun, The Advertiser, The Courier Mail, NT News, Canberra Times and more. He has a Bachelor of Arts and Journalism at Curtin University and Public Relations at RMIT University.