New laws that will impact super savings, rental tenancies and income protection insurance are kicking in. Here's a timeline of what to expect and who will be affected.
23 March 2020: Sweeping changes to NSW residential tenancies
Who's impacted? Renters and landlords in NSW
NSW landlords are only able to raise the rent once a year on properties where the tenant is on a month-by-month – or "periodic" – lease, after the original fixed term lease has expired.
Tenants who break a lease signed after 23 March 2020, will pay a fee equal to four week's rent if less than 25% of the lease term has expired, falling to one week's rent if 75% or more of the fixed term has passed. Victims of domestic violence will be able to terminate their tenancy without penalty. Landlords will be able to terminate the lease if a tenant fails to pay for water use or other utility charges.
Rental properties must meet a new seven-point checklist that ensure the home is fit for habitation.
Tenants will be able to make minor alterations to their rental home with the landlord's consent, and landlords can't reasonably refuse additions such as putting fly screens on windows, adding child safety gates to the property, or installing hooks to hang paintings.
Landlords who plan to advertise a property will need written permission from the tenant to use photographs or videos that show the tenant's possessions. Head to the NSW Department of Fair Trading for full details.
Similar rent reforms were introduced in the ACT in November 2019. Victoria will see a raft of new reforms apply to leases signed from 1 July 2020, and in Queensland, rental reforms are in the process of being ironed out by the state government.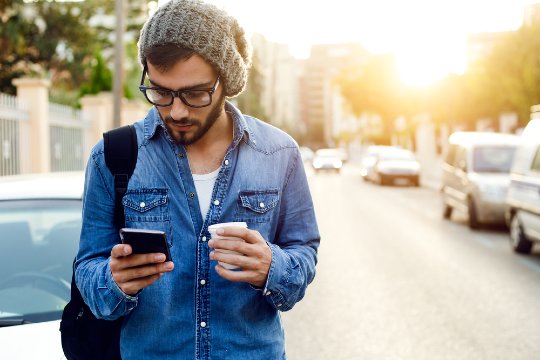 ---
If you're comparing life insurance policies, the comparison table below displays some of the policies currently available on Canstar's database for a 30-39 year old non-smoking male working in a professional occupation. Please note the table is sorted by Star Rating (highest to lowest) followed by provider name (alphabetical) and features links direct to the provider's website. Use Canstar's life insurance comparison selector to view a wider range of policies.
---
1 April 2020: Changes to insurance within super
Who's impacted? Under 25s and anyone with less than $6,000 in super
The Federal Government's new Putting Members' Interests First legislation comes into force on 1 April 2020. From this date, super funds will no longer be able to automatically deduct insurance premiums from accounts belonging to members aged under 25, or where the balance is below $6,000.
It's a step designed to preserve super savings. Around 12 million Australians hold personal insurance – usually life cover, through their super, and eight out of ten of these policies automatically renew each year, according to a paper by the Productivity Commission.
The Productivity Commission estimates the premiums for cover through super average about $300 annually but they can go as high as $2,000 each year. Over time, this cost can erode retirement savings by 14%-20%.
If you want to hold onto your cover, you'll need to write to your fund before 31 March 2020. If you join a new fund – and you're either aged below 25 or have less than $6,000 in super, you'll need to actively opt in to be insured through your fund.
These new rules are different from the Protecting Your Super reforms introduced 1 July 2019, which capped fees on low super balances and cancelled insurance deductions for inactive accounts.
1 April 2020: Agreed value income insurance policies no longer available
Who's impacted? Workers with irregular income
From 1 April 2020 agreed value income protection insurance policies will no longer be available. All new income protection cover will be based on indemnity value policies only. In addition, payouts can only extend up to five years, eliminating the option to receive payouts up to age 65 that exists pre-1 April 2020.
By way of background, income protection insurance provides a regular payout, typically equal to around 75% of your gross monthly income, if you can't work because of illness or injury. The premiums are normally tax deductible.
Currently, there are two main types of cover. Agreed value policies let you choose the annual income you wish to be insured for. This generally means paying a higher premium, but it can be a useful option if your income fluctuates from year to year, which is often the case for self-employed workers.
Indemnity value policies tend to have lower premiums. The payout is based on your income at the time of making a claim, so they can be ideal if your income is reasonably stable. For a self-employed person however, an indemnity policy can mean a much lower payout if a claim is made in a year when income is lower than normal.
This change is an initiative of the Australian Prudential and Regulatory Authority (APRA), which found that over the past five years, insurance companies have seen losses of more than $3 billion on income insurance products. That's seen premiums hike dramatically for the one in three Australians who have income protection cover, making the whole system unsustainable.
Before organising cover, check what's available through your super fund – some automatically provide income protection insurance.
---
About Nicola Field
Nicola Field is a personal finance writer with nearly two decades of industry experience. A former chartered accountant with a Master of Education degree, Nicola has contributed to several popular magazines including the Australian Women's Weekly, Money and Real Living. She has authored several best-selling family-focused finance books including Baby or Bust (Wiley) and Investing in Your Child's Future (Wiley).
Main image source: Brian A Jackson (Shutterstock)
---
Thanks for visiting Canstar, Australia's biggest financial comparison site*