The
superannuation
and insurance sectors – along with the financial services industry in general – have been the focus of intense scrutiny in recent times.
The findings of both emphasised the need for consumers to be better protected, particularly when it comes to Australians with low balances or those whose super accounts have become inactive.
The Government and collective industry are now making a raft of changes intended to help ensure super members are better protected.
Protecting Your Super package
A change that came into effect on 1 July 2019 is the Protecting Your Super (PYS) package. This package of reforms is designed to protect superannuation accounts from unnecessary erosion caused by insurance premiums and particular fees.
Here's a snapshot of the PYS changes that are now in effect:
Super accounts with balances under $6,000 that are inactive – i.e. they have not received any contributions, rollovers or other transactions for 16 consecutive months – will be closed. The funds will be sent to the Australian Taxation Office (ATO), to allow it to consolidate them with a member's active account.
There is now an annual cap of 3% of the account balance on investment and administration fees, for all accounts with balances less than $6,000.
Exit fees are now banned, meaning super funds can no longer charge you a fee for moving all or part of your money to a different fund.
Super accounts with insurance and that are inactive for 16 months will have their insurance cancelled.
Steps to consider taking
If you have an inactive super account with insurance, think about whether you want to keep it. For example, some people may want to maintain a small super balance to cover insurance premiums, while others may simply be paying for something they no longer want or didn't realise they had. If you do want insurance as part of your super, then it's important not to let it lapse, unless you have other insurance arrangements in place.
It could also be a good idea to take a look at the fees that apply to your super fund. It's possible that your provider may already charge you less than 3% in investment and administration fees, along with no exit fees. Other providers may charge account-based fees, so look at where you may be paying duplicate fees.
If you have an inactive account and want to keep things as they are (keep your insurance and/or keep your low-balance super account), you can:
Reactivate your super account, for example by paying money into it.
Notify your super fund that you want to opt in to keep your insurance, or opt out of consolidating your low-balance super account.
Consider speaking to your super fund or financial adviser for more information.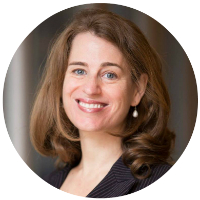 About Ann Pearson
Ann Pearson leads ClearView's Wealth business and has 25 years' experience in the wealth management industry.
Main image source: Money Business Images (Shutterstock)